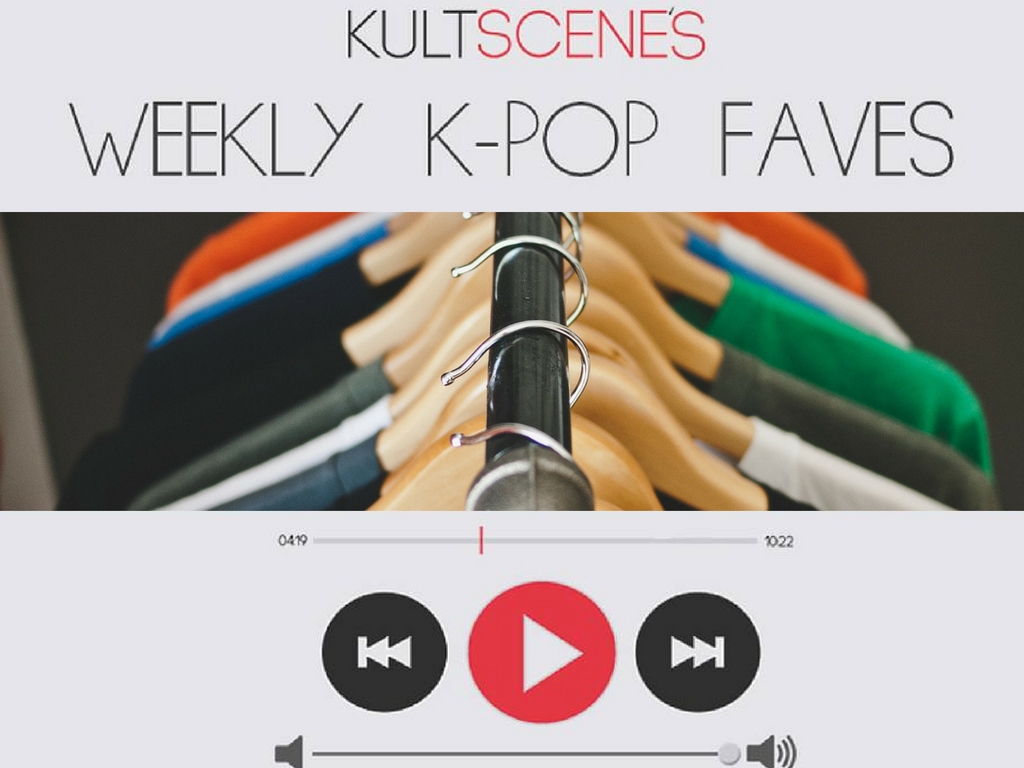 The second week of January brought K-pop the busiest week of 2017 (two down!) so far, with a variety of releases from well-known acts. Long-lived boy band Shinhwa released a new album, while VIXX member Ravi dropped some solo music. Rookie acts Akdong Musician (aka AKMU) and Day6 also returned with brand new music that turns away from K-pop's typical dancepop sound.
"I Wait" by Day6 (Released Jan.6)
Day6 kicked off their year-long release cycle with the first single, "I Wait." The song is the most boisterous single from Day6 so far, and it changes the group's sound up quite a bit with a blend of electro and alternative rock. The song's title in Korean, "Aw Why?" ("아 왜?") makes the stilted rhythm all that much more anxiety-inducing, but the English one actually makes "I Wait" seem a bit more sentimental. It's an altogether heavier sound from the band, but still maintains Day6's typical lovelorn lyrics and paired with their typically cinematic music video. It's the first of 12 singles Day6 plans to release in 2017, so prepare to be overrun with this band's ever growing discography.
— Tamar
---
---
"Touch" by Shinhwa (Released Jan. 5)
Shinhwa still manages to blow my mind with every comeback. As the members evolved over the last decade, so has their music, and "Touch" is no different. The song is heavily future bass influenced, which keeps the listeners in a trance from the beginning until the end. The group actually premiered "Touch" at the 2016 MBC Gayo Daejun, which was sort of a spoiler since viewers were able to see the choreographed version first instead of just the song itself but it was nonetheless a worthy performance. It's even more applause-worthy to see these guys keep up with the ever changing music scene and the continuous efforts that they put into making it work, even after almost twenty years.
— Tam
"Bomb" by Ravi feat. San E (Released Jan. 8)
If you're already immune to the rampant cultural appropriation in K-hip-hop and can get past the mildly cringey intro, Ravi's first solo endeavour "Bomb" quite exceeds expectations. It looks and sounds a bit dated, not to mention it's very similar to Zico's "Tough Cookie" aesthetically. It's really not that interesting sound-wise; your standard hard K-rap beat. However, Ravi's delivery was spot on — miles away from his second hand embarrassment inducing verses on VIXX's early songs — and showed he's still growing as a rapper. Not to mention the chorus is easily sung a long to and has earworm potential. Furthermore, I've never heard a song featuring San E that I've liked, but I don't mind his presence that much here. Overall, it's nice to see Ravi doing better and working on the betterment of his craft.
— Alexis
---
---
"Will Last Forever" by Akdong Musician (Released Jan. 2)
Korea's beloved sibling duo made a return this week with their third album "Spring to Winter," accompanied with a music video and a beautiful musical short film. While their title track "Last Goodbye" pulled at my heartstrings a lot (I'm going to miss you Chanhyuk), "Will Last Forever" went a step further in actually moving me. There's just something tragic about two young kids singing about lost hopes and forgotten friendships. It hits you with a cold dose of reality and forces you to wake up from your youthful dreams.
— Anna
"Fall Back" by A.Leean (Released Jan. 7)
"Fall Back" is different from Ailee's previous songs for a reason. The single, produced by LA-based Westside Entertainment, was carefully engineered for a new audience; it sounds as if it was chosen specifically for its potential to climb the U.S. charts. Although an agency representative compared A.Leean's vocal ability to that of Whitney Houston and Ariana Grande, Ailee's new song "Fall Back" is more likely to evoke a Katy Perry feeling. From its urgent workout-worthy beat to the catchy refrain, it's the kind of song you put on when you need to rev up your day. It's memorably appealing but it was not designed to make the most of Ailee's incredible vocal range. While the sections of "Fall Back" that give Ailee center stage may remind K-pop fans how lush her voice can be, the song's production does not let her voice resonate as emotionally as it did in her recent hit "Home" featuring Yoon Mirae, or her OST contributions, "Goodbye My Lover" and "Day by Day."
"Fall Back" is heavy on the percussion, which sometimes distracts from Ailee's voice and other times successfully uses a tinsel effect to make the song sound celebratory, which is fitting for a debut. It may be just the formula to climb the U.S. charts, but "Fall Back" doesn't really live up to K-pop's standards. The lyrics are about wanting to revive lost love, trying to return to the moment when everything was good, and make things work out after all. The optimistic turn-back-the-clock lyrics may be just the kind of lyrics needed in 2017, and they're easy to hum along to.
— Joan
Which song was your favorite? Share your thoughts in the comment section below and be sure to subscribe to the site and follow us on Facebook, Twitter, Instagram, and Tumblr to keep up with all of our posts.
https://kultscene.com/wp-content/uploads/2017/01/K-POP-4.jpg
768
1024
KultScene
http://kultscene.com/wp-content/uploads/2018/02/KULTSCENE-LOGO-2018-TRANSPARENT-RED.png
KultScene
2017-01-08 18:26:22
2017-01-16 18:50:49
Weekly K-pop Faves: Jan. 2-8