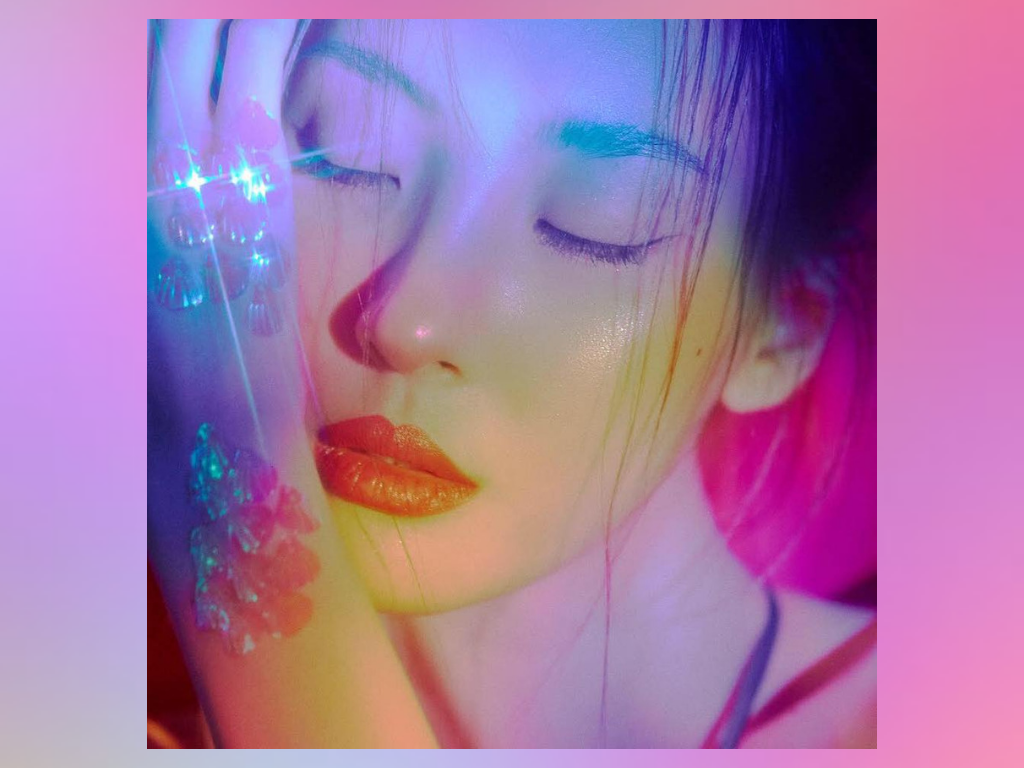 Spooky season is at its peak with Halloween just around the corner. Some have perfected their costumes from head to toes while others have thrown something together last minute. Others are hoping to save it all with makeup. If you're still on the fence about what to be or how to take your look to the next level, these K-pop idol makeup looks will inspire you. These makeup looks are simple, terrifying, and entrancing with something for every kind of Halloweener. Whether you're procrastinating or just looking for an extra umph for your costume, these idol makeup looks are sure to cast a spell this Halloween.
Sorceresses, Vampires and Witches
Twice, Red Velvet, and Puer Kim put their own spins on these classic Halloween looks.
Puer Kim's Sorceress look is worthy of all envy. She takes on the darkness of Halloween with jet black hair, black eyeliner, black lipstick, and an attitude that would intimidate every trick-or-treater.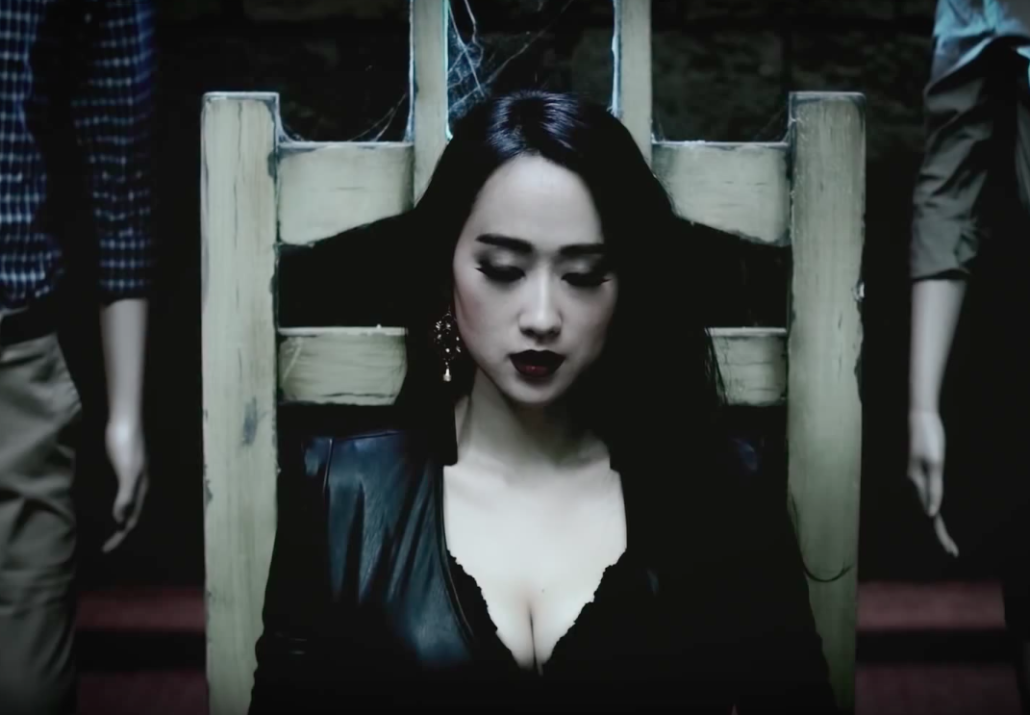 Tzuyu's vampire makeup is dark and bold with her eye makeup being the focal point to the look. Her red smokey-eye is captivating with hint of black in the inner portion of the outer third of her eye. The contacts complete the wicked aura Tzuyu exudes.
The ladies of Red Velvet are innocent in their outfits for Peek-a-boo, however, the same innocence is greeted with underlying sinister motives. Witches are often seen with heavier makeup, but Red Velvet dawn rosy cheeks and variations of red lips for a minimal look. The softness of their makeup paired with dark hair would bewitch anyone into their schemes.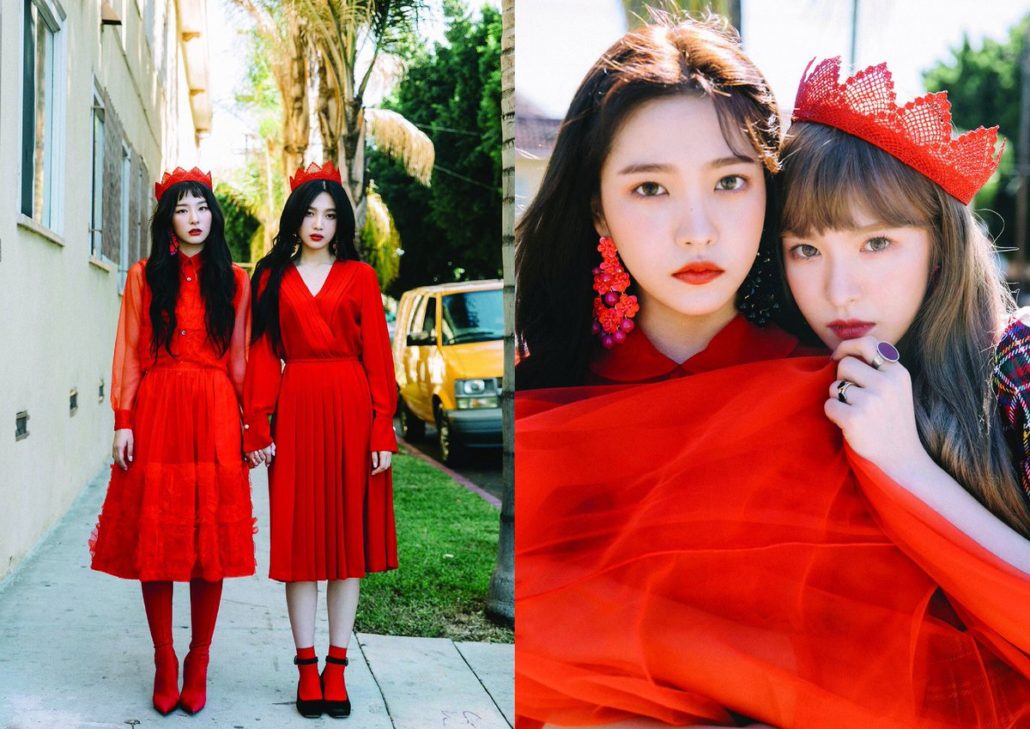 ---
---
Ghoulish Misfits
Sometimes we just don't fit anywhere no matter how hard we try, but SHINee and CLC stand-out for all the right reasons.
"Married to the Music" Rocky Horror Picture-like theme kept fans anticipating throughout the music video. SHINee's odd hairstyles coupled with bold eyeshadows and eyeliner create an unconventional take on the popular misfit.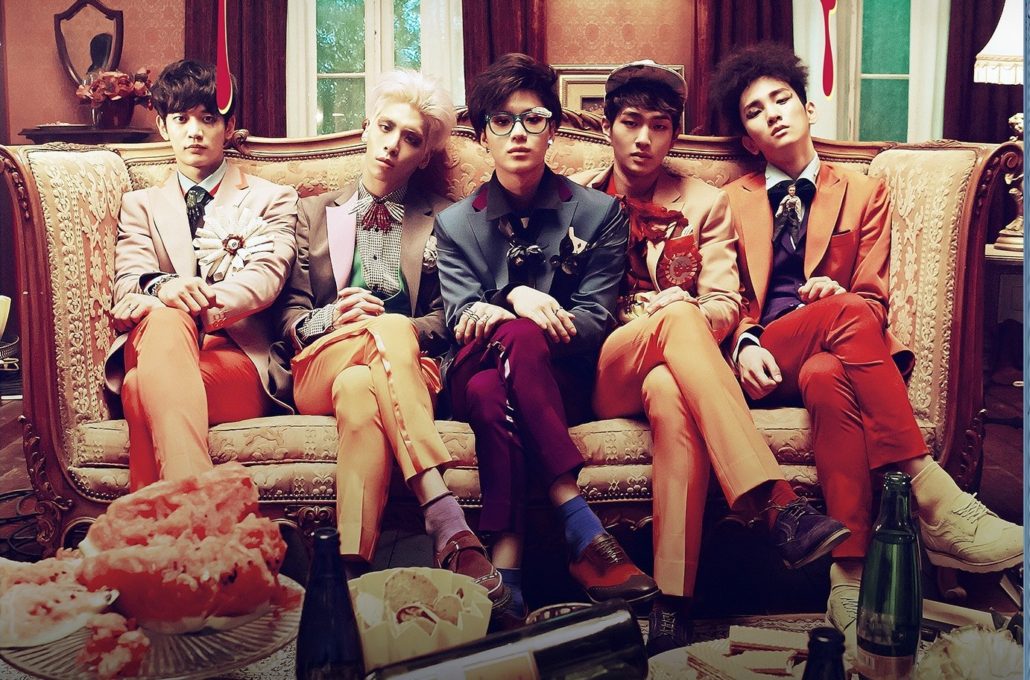 CLC were everything misfits should be during their "Goblin" era. From Sorn's deep purple lipstick to Sunghee's smokey red eye, their fierce, grunge looks could cow anyone.
Retros and Throwbacks
Classic winged eyeliner and shades of pink and red lips come together to keep traditional pinup vibes in Girl's Generation's put 1950s themed "Lion Heart." The makeup is dreamy and feminine but don't let their looks full you. They are capable of taking down anyone who's crossed them.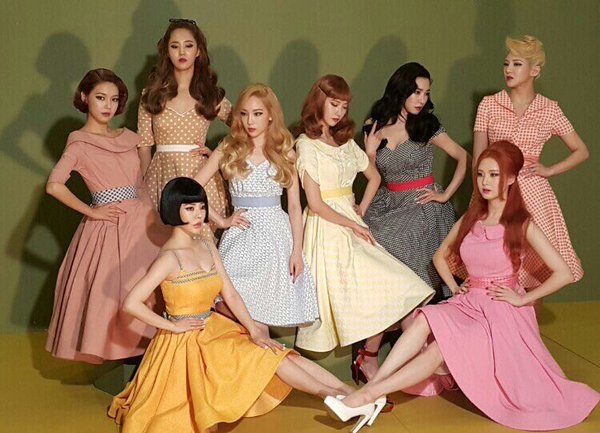 If the '50s are not your cup of tea, EXID throw it back to the '90s with "Lady." Crop tops, overalls and bucket hats were signature items for the decade. EXID bring it all together with bright pinks and oranges as the main colors for their looks. Soft smokey-eyes, light eyeliner, stained lips effortlessly bring back the joy of the era. After all, the '90s were all about accessories!
Sirens
Known for beauty and melodic voices that lure men to their deaths, and Sunmi's interpretation of a Siren is gorgeous. The key point in Sunmi's "Siren" is experimentation. Bright winged eyeliner, glitter eyeshadow and candy-apple red lips are features to note. Do not forget your scales as the final touch.
---
---
Voodoo Dolls
VIXX prove being Voodoo dolls are terrifying yet intriguing. Their look is masculine with contour emphasizing their cheekbones and nude lip colors for their lips. The eyes are once again the focal point of this look. Heavy eyeliner is applied to the bottom lid while white contacts covered with a black X cover their eyes sending shivers down the spine of anyone they encounter.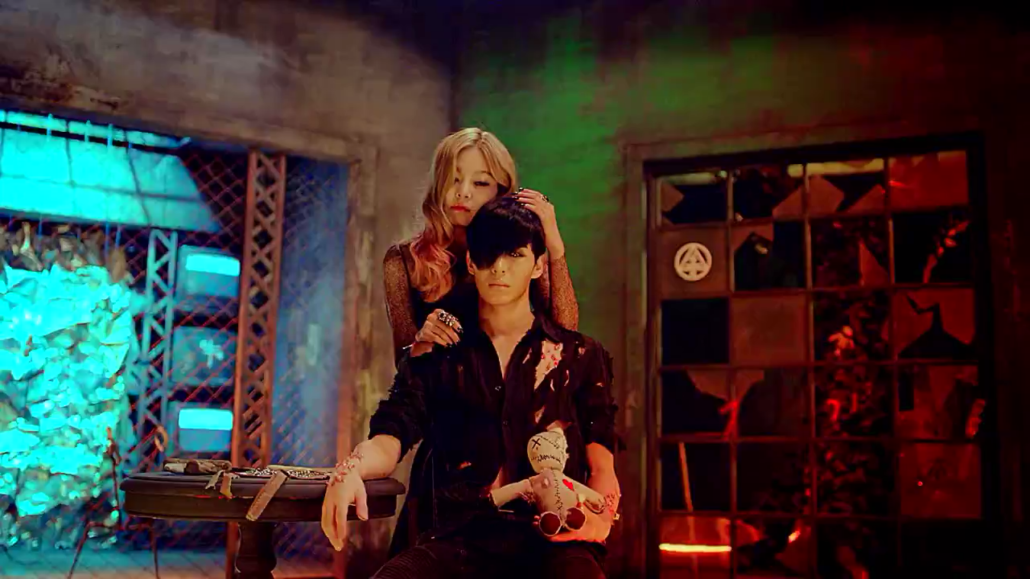 Food Galore
Orange Caramel became sushi for "Catallena." Their makeup was just as jaw-dropping as their concept. The ladies easily matched their eye makeup according to their outfits. Vibrant eyeshadows and polka dotted eyelashes were keys to their transformation.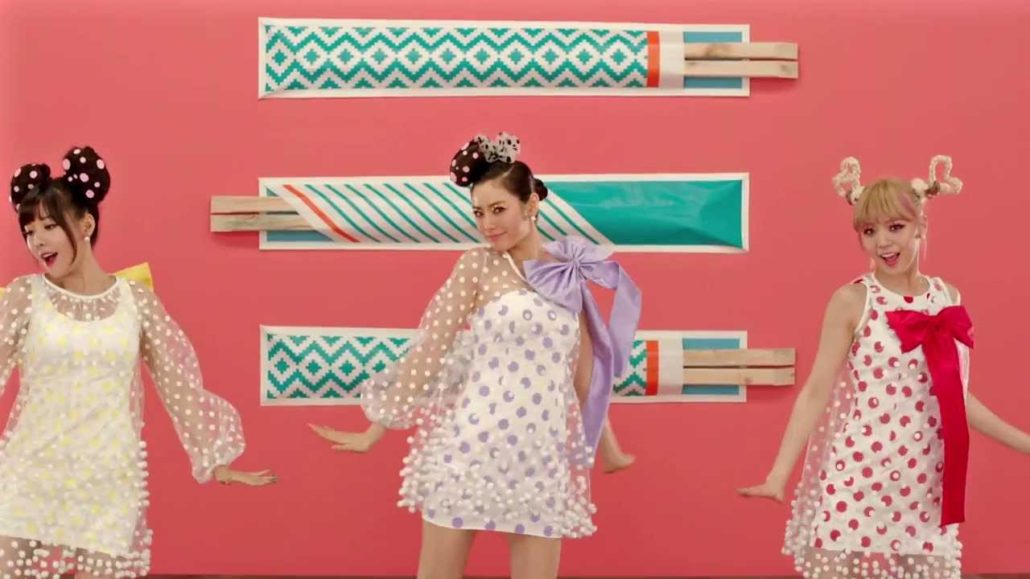 What idol makeup looks are inspiring you this Halloween? Let us know your picks and thoughts in the comment section below. Be sure to subscribe to the site and follow us on Facebook, Twitter, Instagram, and Tumblr to keep up with all of our posts.
https://kultscene.com/wp-content/uploads/2018/10/sunmi-siren-makeup-look.png
768
1024
Nnehkai Agbor
http://kultscene.com/wp-content/uploads/2018/02/KULTSCENE-LOGO-2018-TRANSPARENT-RED.png
Nnehkai Agbor
2018-10-30 21:34:48
2018-10-30 21:34:48
Last minute K-pop idol makeup looks for Halloween