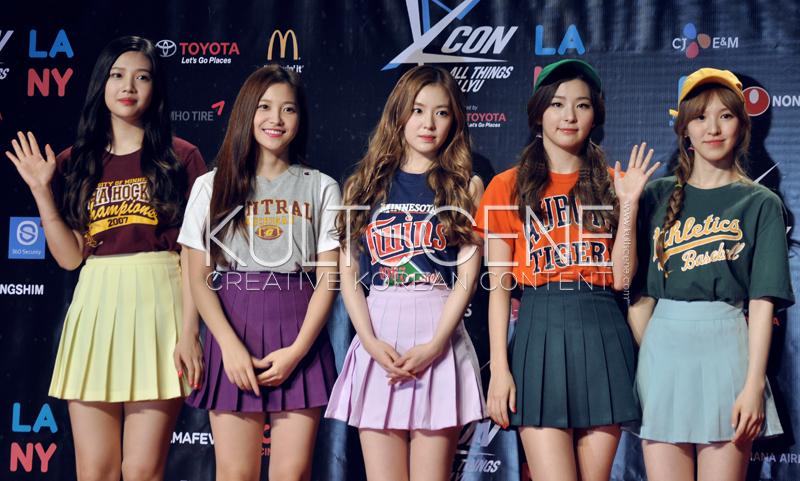 In its fourth year, KCON LA expanded to add an extra day from last year, and headed to a larger venue at the Los Angeles Convention Center. Between July 31 and August 2, fans and purveyors of Korean culture in the United States kept busy with a variety of different activities.
Expo
This year, KCON LA's booths became a full-on expo. Previously, KCON had featured only a handful of vendors, websites, and fa clubs. But this year, there were many more booths, plus an added business conference on the first day. The expo area was divided into different sections, including CJ Street featuring a variety of CJ E&M booths, the Marketplace where attendees could free up their dollars, the K-ICT Dream Zone featuring technology, and the K-Goods Zone, selling an array of Korean products.
Some of the most prominent booths included Verizon, Asiana, MBC America, Nongshim, and Toyota, sponsors of the event, but Korean beauty and technology brands, like Iope, K3I, The Face Shop, and Kakao, also were spotted throughout the event. People walking around could sing karaoke, try out virtual reality goggles, purchase Korean oriented clothing or ridiculously cute t-shirts, check out booths hosted by Korean channels like Mnet and TvN, buy K-pop posters and albums (and, of course, official KCON souvenirs!), and practically anything Korean wave related. Websites like Soompi and Glow Recipe also hosted their own booths.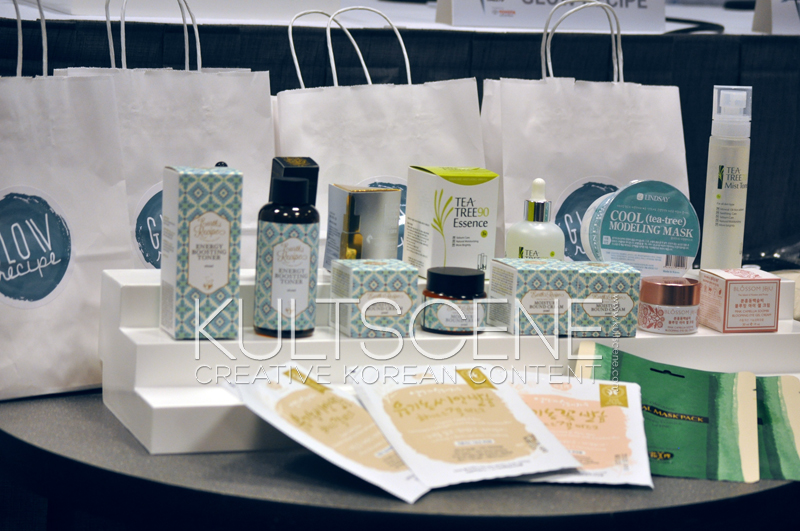 Fanclubs played a big role in this year's expo, with many K-pop fanclubs organizing fans in a variety of special events planned for artists during the concert. One Super Junior fanclub planned a banner event with the members of the group, while another handed out blue headbands that led to the first night of KCON 2015 appearing like a sapphire blue ocean. Fans of the show "Running Man" set up a Running Fan corner of the expo, where KCON-goers could try to reenact their favorite games of the variety show. Red Velvet fans sold jewelry featuring the members, and even fanclubs of artists who weren't appearing at the show made themselves known. Fanclubs of groups like EXO and MYNAME were also there, gathering in North American fans.
---
---
Along with the expo panels themselves, there was a central stage that featured performances throughout the three-day event, including Roy Kim, Buzzfeed's The Try Guys (!), performance group Double The Fire, and violinist and dancer Jun Sung Ahn. GOT7 even surprised the convention on the second day by putting on a fashion show in collaboration with the Korean fashion brand Beyond Closet. Designer Ko Tae Young also appeared at the event, and GOT7 wore the clothes for multiple events throughout the day.
Panels
With a whole three days to fill, there were a lot more panels at this year's KCON, and a lot of interest. Many panels were cram-packed with people who wanted to hear what was going on, with multiple lines wrapping around the corner of the convention center as fans tried to get seats close to their favorite panelists.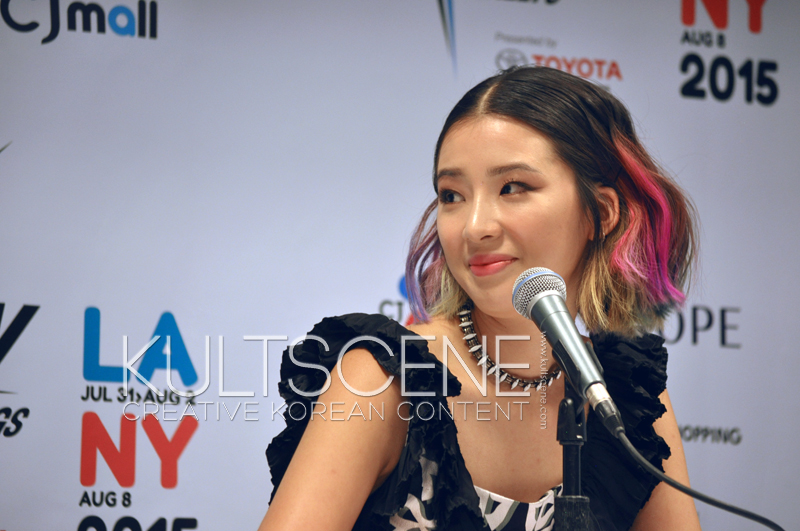 Korean drama producers, fashion icons, actors, YouTube stars, writers, and other sort of industry insiders made their rounds, giving their thoughts and opinions on a variety of subjects. Panels addressed the meaning of K-pop, Korean indie music, cultural clashes, behind the scenes of websites and dramas, K-Pop's LGBT fandom, and a lot lot more.
KCON attendees were also able to learn the dances of their favorite songs, cook food, learn tips about applying Korean beauty products, and a lot more. For more culturally inclined people, KCON-ers could try on traditional Korean clothes, watch a Korean wedding ceremony, and learn about traditional Korean tea.
Several Korean dramas and films also were aired during the convention, including "Twenty," "Emergency Couple," and the premiere of "Mr. Baek The Homemade Food Master," featuring KCON guest So Ho Jun. One event that gained a lot of attention on the Internet post-KCON was an 18+ fan fiction open mic, hosted by KCON's Hoon Bae.
Fan Engagements
One of the highlights this year for many fans at KCON was the success of the fan engagements. In previous years, there were issues with meet and greets being too limited so that many fans couldn't attend, poorly timed events, cancelled events, or not enough interaction between fans and their favorite idols. But this time around, KCON LA got everything very right.
---
---
Many of acts who would appear at the M! Countdown concerts, including SHINHWA, AOA, Monsta X, Red Velvet, Got7, and Block B, held fan engagements with their fans. All of the meet and greets featured question and answer sessions, and most featured hi-touch events. After initial confusion on the first day, when two fan meets had to swap their times due to scheduling issues, all of the rest ran orderly and the majority of fans possible were able to enjoy. Morover, attendees also got involved in the KCON meet and greet black market, where you could trade tickets and, maybe, make a bit of cash. It was hard to walk through the convention without hearing "Looking for GOT7 hi-touch tickets!" or "Who wants a Roy Kim audience ticket?"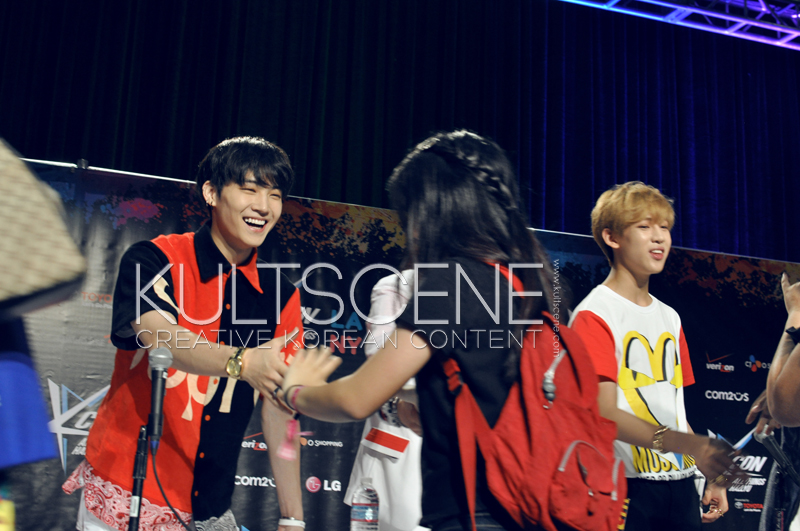 Food
Let's talk about the grub. Along with the standard convention center fare of hot dogs, pizza, and coffee, there were free McDonalds samples being given out throughout the majority of the weekend and Korean cooking lessons from brands like Bibigo, where KCON-ers learned how to make bibimbap, a Korean meal in a bowl. There were also food trucks and stands from several Korean-oriented companies, like Tous les Jours and Shin Ramyun.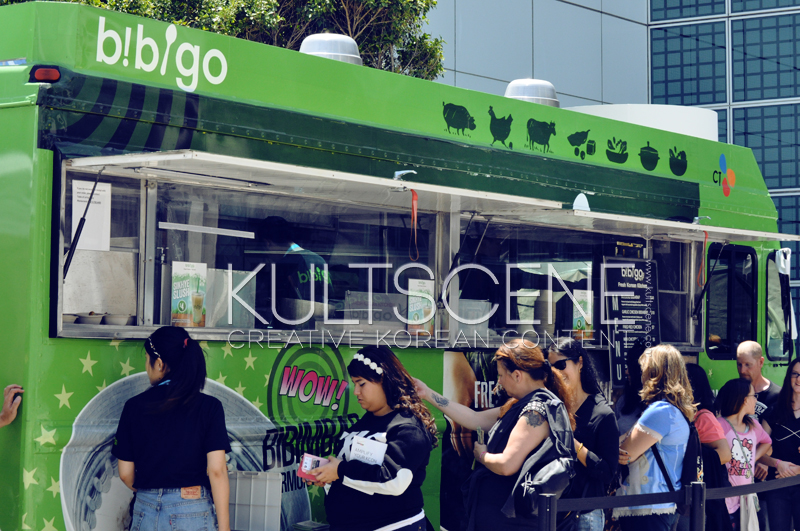 Klub KCON
While there were three days of KCON LA 2015, there were only two nights of concerts, so for the first day KCON introduced something brand new. Klub KCON opened up in the convention center after the expo ended for the day on July 31, giving attendees a place to party. SISTAR and Monsta X performed at the event, surprising KCON-ers in the intimate atmosphere with tastes of what they were going to perform the next night at the Staples Center.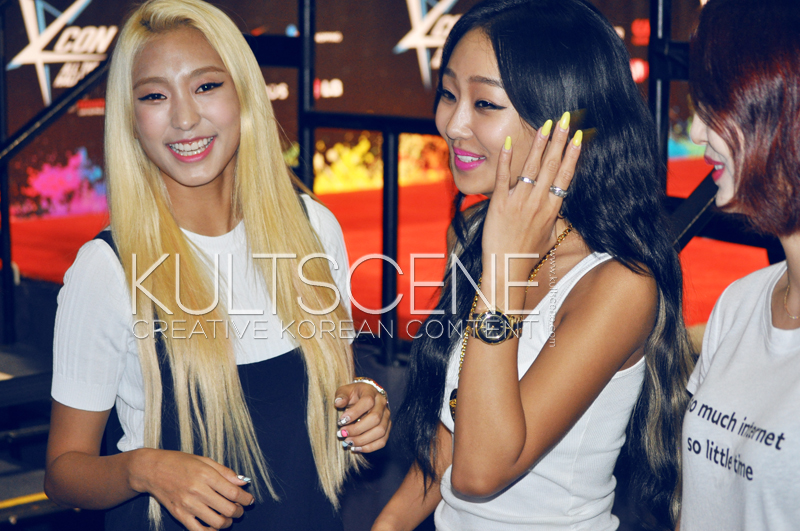 KCON App
One of the most innovative things at KCON LA 2015 was an app that people could download to their phones, which would alert KCON attendees about events going on and schedule changes. People could look up the location and time of events and even make planned out, personal schedules for themselves.
Red Carpet
The Red Carpet was the highlight for many fans, since artists like Super Junior and Kim Soo Hyun had not held fan engagements, meaning this was the event to get close to them before the actual concert. But let's not bore you and go straight to the pictures from that day of all of Korea's top celebrities.
This slideshow requires JavaScript.
Did you go to KCON or wish you had gone? Share your experience and thoughts in the comment section below and be sure to subscribe to the site and follow us on Facebook, Twitter,Instagram, and Tumblr to keep up with all of our posts.
https://kultscene.com/wp-content/uploads/2015/08/DSC_0738.jpg
481
800
Tamar Herman
http://kultscene.com/wp-content/uploads/2018/02/KULTSCENE-LOGO-2018-TRANSPARENT-RED.png
Tamar Herman
2015-08-05 14:30:01
2015-08-05 16:59:09
Inside KCON LA 2015 [PHOTOS]