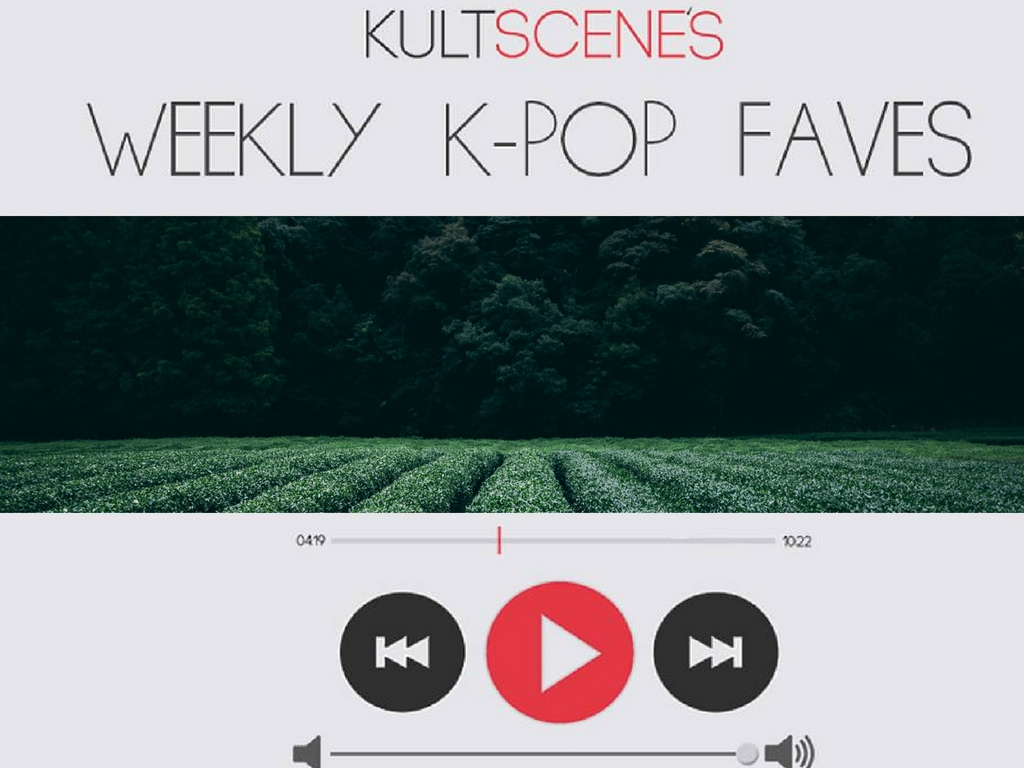 It's a new year so, of course, there is new music! (Okay, but really they were mostly released last week.) This week's K-pop favorite playlist features some old and new tunes from the likes of old-school K-pop boy band Shinhwa, JB of Got7, and rising vocalist Jin Won.
"T.O.P" by Shinhwa (Performed at MBC Gayo Daejejeon, Dec. 31, 2016)
It's been almost two decades since Shinhwa released "T.O.P," the first song to bring the group success after their debut a year prior. The usage of Tchaikovsky's "Swan Lake" in "Twinkling of Paradise," the song's full name, gives "T.O.P" an everlasting magical aura, which puts listeners into an eternal trance. What made this performance at "MBC's Gayo Daejejeon" even more special and raw was the addition of the live violinist. Shinhwa still oozes charisma, despite having performed "T.O.P" for what feels like an ungodly amount of times already. But no matter how many times, how many versions have been played, it's timeless and continues to be a crowd favorite.
— Tam
---
---
"So Beautiful" by Jin Won (Released Dec. 26, 2016)
I'm a sucker for ballads, and the moment I discovered Jin Won's swaying rock ballad "So Beautiful" I knew I was about to be absorbed by it. Although I've never heard of Jin Won before, my first listen of "So Beautiful" was life changing. Maybe that's a bit of an exaggeration, but Jin Won's expressive vocal performance on the wintery tune is enchanting. The track isn't just a typical ballad though, as it features slight quirks like resonating wails and record-like scratches. Jin Won appeared on a season of Superstar K, and I for one would love to see "So Beautiful," and other future releases from him, featured on the soundtracks of Korean dramas.
— Tamar
---
---
"Holic" by Def. aka JB of GOT7 (Released Jan. 1, 2017)
2017 hadn't even begun in the western hemisphere and GOT7's JB, using his artist alias Def, dropped exactly what fans have been asking of him for years: solo R&B tracks. Out of the three uploaded to his Soundcloud account, "Holic" stood out for not using a rapper nor relying on the hip-hop elements to resonate. Instead, in "Holic," JB captivates the listener with his heartfelt yet incredibly sexy rendition of the song. And while JB is never not immersed in his feelings during GOT7 performances, here is a new side to the singer that fans knew he had in him, but had never been able to put on full display in the group's musical repertoire. "Holic" further proves that JB is an R&B singer, and that if given a chance, he'd kill it. Hopefully, he'll continue uploading more solo songs, for he's too good to stop now that we got a taste.
— Alexis
What was your favorite song from the last week of 2016 and the first day of 2017? Share your picks and thoughts in the comment section below and be sure to subscribe to the site. Follow us on Facebook, Twitter, Instagram, and Tumblr to keep up with all of our posts.
https://kultscene.com/wp-content/uploads/2017/01/K-POP-3.jpg
768
1024
KultScene
http://kultscene.com/wp-content/uploads/2018/02/KULTSCENE-LOGO-2018-TRANSPARENT-RED.png
KultScene
2017-01-01 20:03:16
2017-01-01 20:43:27
Weekly K-pop Faves: Dec. 26-Jan 1