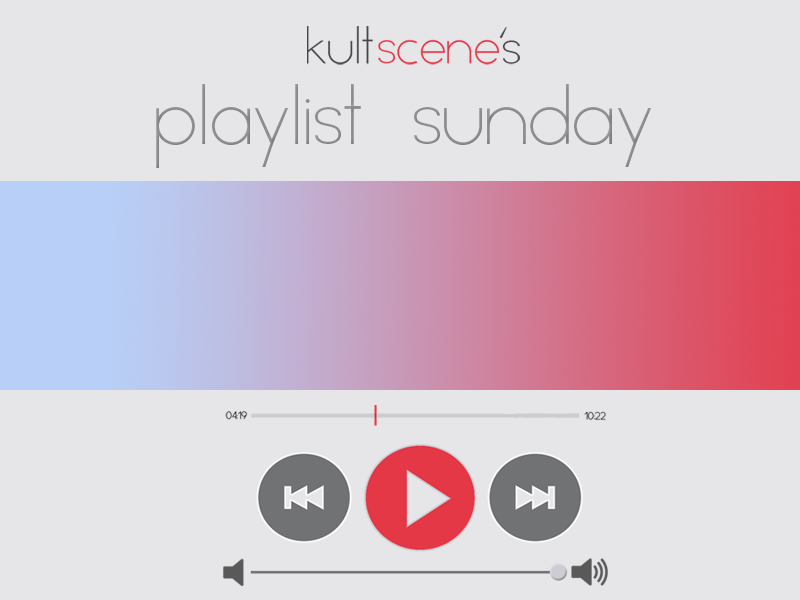 Big K-pop groups from big agencies get all the attention abroad most of the times. But in Korea, the songs performed by contestants participating in competition shows chart regularly alongside established idols and artists and are immensely popular. That's why we're dedicating this week's playlist to the songs that came out of our favorite shows.
A lot of contestants go on these shows to sing and sometimes most of them do just strictly that, which is understandable since it is a singing competition and they'll want to showcase their voices and any other potential talent that they may (sometimes, may not) have. But every now and then there'll be a contestant who'll not only blow the judges mind away with their heart rending voices, but they'll also leave not only the judges but the audience as well, feeling touched, with tears in their eyes. Jung Seunghwan proved to be that person. Whether you keep up with Korean singing competition shows or not, I'm sure you've heard about or read articles surrounding K-Pop Star 4 contestant Jung Seunghwan. He became a hot item back in December for his rendition of I Want to Fall in Love originally sung by Kim Johan. It was my first time hearing this song and I had no idea what the song was even about, but Seunghwan delivered it with so much warm and raw emotion that it truly felt as though he wrote that song from his own personal experiences; he owned that stage. With so much artistry in his voice and presence, I know K-Pop Star won't be the last time we see of him.
— Tam
---
---
This year K-Pop Star 4 brought us incredible talent. The Top 10 was filled with completely different singers, but one of my favorites since the beginning of this season has been Lee Jin Ah. Not only are her piano skills wonderful but she has such an unique voice that moves people and make the judges go crazy every time she performs. Her original songs have witty lyrics that make you feel nostalgic about past lovers, friends, and childhood memories. For a special stage during the competition, Lee Jin Ah had a duet with Kwon Jin Ah from K-Pop Star 3, who is currently signed with Antenna Music. Both singers gave a rendition of two of the most celebrated tracks from Lee Jin Ah and they made an incredible performance. Both of their voices fit perfectly with each other and the crowd went crazy when Lee Jin Ah hit the melody for Slow Down Time, the first song she auditioned with and made the top spots in the Korean music charts.
— Alejandro
Bobby's performance of L4L (Lookin' For Luv) with Dok2 and The Quiett on Show Me the Money 3 was what made him an actual contender and threat in the competition. Because up until that point, the YG Entertainment trainee had skated his way through based on his idol popularity, but with this performance, he surely turned skeptics into believers. Following a series of losses, Team Illionaire, Bobby and his mentors Dok2 and The Quiett, decided they were going to go big or go home. That's why they basically went all out with this performance. From the girls in tight clothes and dancing sexily to the catchy EDM beat to the exuberance of swag and, of course, the featuring of the mentors, they brought the house down. L4L (Lookin' For Luv) earned twice as much money as his opponent, Olltii, Tablo, and Masta Wu of Team YG. This track is not only a winner because it eliminated team YG, but because it's quite a jam.
— Alexis
Kihyun of upcoming Starship Entertainment group Monsta X is a vocalist who literally leaves his competition out of breath while trying to keep up with him. After less than satisfactory ranking in the beginning of No.Mercy, Kihyun proved his worth throughout the show and made the final cut to debut as a member of Monsta X, but to be honest it didn't even seem like a question after his first debut mission performance of SHINee Jonghyun's solo song Hyeya. During the performance, not only did Kihyun get to show the softness of his vocals prior to building up to a massive crescendo, but the emotion of his voice brought expressions of awe to the faces of the judges and the other trainees alike, even as those very same trainees knew that he was nearly impossible to compete with.
— Tamar
I don't watch much singing competitions so I'm drawing from a small pool of songs here. I doubt, however, there would be much that could compete with my choice, Cheetah's semi-final Unpretty Rapstar song Coma 07. The track is a raucous but straightforward enough piece of EDM to give the lyrics centre stage. It includes a beeping line throughout which acts as a heart monitor constantly following Cheetah's every move. This parallels the lyrics of the song which are about a coma Cheetah was in. It's at the same time a vulnerable outpouring of emotion and a defiant statement of her character.
— Joe
---
---
Like Joe, I don't watch any singing competitions. I would love to, but unfortunately my work life does not provide an ample amount of time for me to become invested in competitions and other shows. With that, I'm going to go back a few years to K-Pop Star's inaugural season in 2012. Park Jimin was the shows first winner and she clearly has done quite well for herself. She is one half of the successful duo 15&, she has co-hosted After School Club, and she just recently released her solo debut album. Jimin's charisma and pure talent are what brought her to the final of K-Pop Star and it's no wonder she won the show. Her vocals are absolutely stunning and her English skills are impeccable, and her personality is friendly and goofy. She has it all! her performance of Adele's Rolling In The Deep is the perfect evidence of the talent Jimin had in 2012. Now that she's with JYP Entertainment and her voice has matured, she sounds even better. I can't wait to see what else this talented young woman has to offer.
— Tara
What's your favorite song out of a competition show? Share your picks in the comment section below and be sure to subscribe to the site and follow us on Facebook, Twitter, Instagram, and Tumblr to keep up with all of our posts.
https://kultscene.com/wp-content/uploads/2015/01/KultScene-Playlist-Sunday-Ombre-2.png
600
800
KultScene
http://kultscene.com/wp-content/uploads/2018/02/KULTSCENE-LOGO-2018-TRANSPARENT-RED.png
KultScene
2015-04-12 20:01:43
2015-04-12 20:01:43
Playlist Sunday: Korean Competition Show Songs