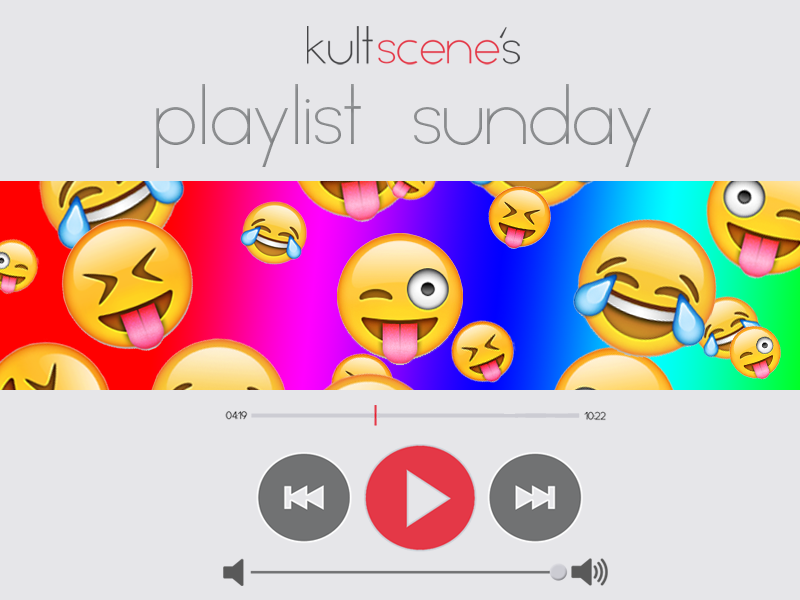 Life can get overwhelming real fast –that's no surprise. But in the midst of it all, we shouldn't forget to unwind, let loose, and live in the moment, you know, just say YOLO from time to time. That's why for this week's Playlist Sunday we've decided to carpe diem –seize the day– and compile a list of songs talking about exactly that.
2PM's single Go Crazy! is the perfect example of living for the moment. The song is a party song accompanied by a party music video. Sometimes you just have to let go all of the stress and work and negativity and let loose. Their lyrics urge you to let it all go and enjoy yourself: "Go crazy, Tonight, We are determined to go nuts, Just for one night, go all out." And if 2PM's lyrics aren't enough to get you in touch with your crazy side, then their music video will surely inspire you to have an unforgettable night complete with an arsenal of stories to tell for years to come. So go out and enjoy yourself and go crazy!
— Tara
JYJ's In Heaven may seem a bit depressing, but along with being vocally beautiful, the message of the song and music video are really "live for the moment." The music video is about a man, played by member Junsu, who is in love with a woman. But he is so wrapped up in his work that he doesn't have time for her and doesn't notice her enough, leading to her walking in front of a car and dying. But then time rewinds, and he is given a second chance. Things take an interesting turn, but at the end of the day, everyone is happy because they did what they wanted instead of what they did the first time around. We don't all get second chances, so let's learn the lesson from In Heaven and live our life to the fullest!
— Tamar
---
---
BEAST is a group that brings us the best heart-wrenching break up songs; it's like their staple or something. So of course a party song by them is a bit odd, but absolutely fantastic. And there's no better message for a party song than to let loose and live in the moment like in We Up. Sure, the song is directed at a specific girl, but still, we can just imagine the boys are singing this to us personally, telling us to go wherever without thinking of manners and etiquette and be the night's heroine. Moreover, BEAST also performed this song during Good Luck promotions, and their performance was always fun and infectious; they even interacted with the dancers in a playful manner (I'm looking at you, Doojoon!). Groups mostly always look almost robotic when performing, but with this song, BEAST let loose and actually had fun with it, and what's more YOLO than doing your own thing at a music show?
–Alexis
Having fun with your friends and going all out with no regrets is one of the best feelings in the world. There's nothing better than the feeling of letting go, we only live once after all and we have to live our lives to the fullest. The perfect track to go crazy with is G-Dragon's Michi Go. BIGBANG's leader is the king of crazyness and knows how to belt out a perfect party song. The crazy beats in the track create a very chaotic sound that fits perfectly with the feeling of the song. And who can forget that, "Dirty nasty as f***" that he spits out subtly throughout the song. As soon as you press play to this song it will instantly make you want to get up and dance like crazy.
–Alejandro
---
---
If you're really going to go all out YOLO on a night, it is a priority to have some killer tracks at your disposal. Up and Down by Korean producer Smells is a perfect addition to this playlist. As was the trend last year Up and Down is a dance track by way of the British house scene in the 1990s. He mixes this with commercial synths, which sound straight out of Ibiza, to create an exciting, danceable, and euphoric track. Son Seung Yeon features to provide some typically generic but soulful, effective vocals. It all comes together to form something typically Korean in that it mixes old and new, west and east to create the ultimate modern club banger. As a bonus the video features a group of people in a bedroom, YOLOing it to the max, which you can take your cue from.
–Joe
What are your dreams and aspirations? Have you thought about how you're going to go about making it happen or are you too nervous at the thought of possibly failing? B.A.P's One Shot is a reminder to us all that even if the high walls try to block you, jump over it all, even if you fall every time. How will you ever know what the outcome might be like if you're too scared to give it a try? This is the present, you've got to grab that opportunity right then and there and seize the moment!
–Tam
Share your favorite YOLO songs and moments with us in the comment section below and be sure to subscribe to the site and follow us on Facebook, Twitter, Instagram, and Tumblr to keep up with all of our posts.
https://kultscene.com/wp-content/uploads/2015/03/playlistsundayyolofeat.png
600
800
KultScene
http://kultscene.com/wp-content/uploads/2018/02/KULTSCENE-LOGO-2018-TRANSPARENT-RED.png
KultScene
2015-03-15 16:40:30
2015-03-15 17:22:35
Playlist Sunday: YOLO