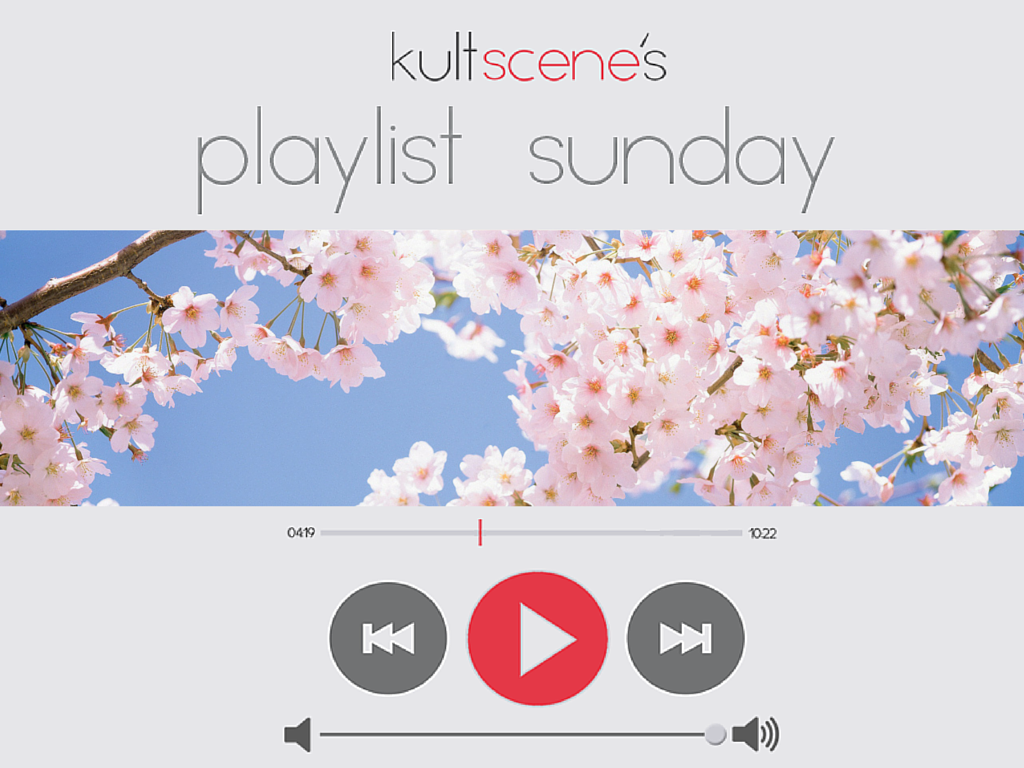 We're already a few weeks into Spring, but it has only started to really feel like it. The weather is getting warmer, the flowers are starting to bloom, and the lively, lovey-dovey K-pop songs about love being in the air are rolling out. That's why for this week's playlist we're welcoming Spring with our favorite songs with this season in mind.
The weather is finally warming up and the massive snow banks have finally started to melt here in the Northeast. This calls for a celebration since it's starting to look and feel like spring, don't you think? And what better way to ring in this delightful season then to listen to the fresh voices of brother and sister duo Akdong Musician. I'm not a big fan of those overly cute, super aegyo concepts, but Lee Chanhyuk and Lee Soohyun's charming personalities and harmonious voices in I Love You wrapped me right up! It's springtime and love is in the air; it's that time of the year where everything feels bright and anew. Their youthful voices remind me of that pure young love and carefree days. Ah, how I wish it could be spring all the time!
–Tam
---
---
For some people this time can be more the end of Winter than the beginning of Spring. Maybe you like Winter or just don't like change, if so Primary's new single featuring Oh Hyuk Island is your song. The subdued melancholy of Island is a lonely sound. The song itself feels transitory in that it mourns the loss of those around you and how you react to this. The song mirrors the changing seasons as it picks up halfway through only to return to the same melody as the start. For Island, Primary has ditched his R&B synth sound for something richer and more mature. Island slowly builds and pops, gradually adding new elements. Each of these is perfectly measured and compliment Oh Hyuk's beautiful voice.
–Joe
In the words of Roy Kim's words, Bom Bom Bom has come! And with it it brings all the young love cliches, and this song isn't any different. With his deep yet soft vocals, Roy sings about wanting to be in a relationship with a special girl. The song itself is one of those feel-good tunes that are more than appropriate for a stroll on a bike or a walk in the park. You know, something outdoorsy that lets you soak in all of Spring's wonders.
— Alexis
---
---
 When I think of Spring, it instantly makes me melancholic. This season is very romantic and love is in the air. 2NE1's song Happy is the perfect example of this feeling. The record itself is very upbeat, but the track talks about letting the one you love go while still wishing for their happiness. Even if the meaning of the song is sad, it still gives you a feeling of happiness and hope. And that what Spring is all about!
–Alejandro
It's not spring until you've heard Cherry Blossom Ending. The acoustic, retro-style ballad by Busker Busker was a breakout hit in 2012, and resurfaces on Korean music charts every spring as South Koreans welcome in warm weather after frigid winters. Lead singer Jang Bum Joon's vocals are warm and will make your heart flutter as you listen to the song.
–Tamar
What's your favorite Spring song? Share your picks in the comment section below and be sure to subscribe to the site and follow us on Facebook, Twitter, Instagram, and Tumblr to keep up with all of our posts.
https://kultscene.com/wp-content/uploads/2015/04/Untitled-design.png
768
1024
KultScene
http://kultscene.com/wp-content/uploads/2018/02/KULTSCENE-LOGO-2018-TRANSPARENT-RED.png
KultScene
2015-04-05 18:30:58
2015-04-06 01:48:26
Playlist Sunday: Spring