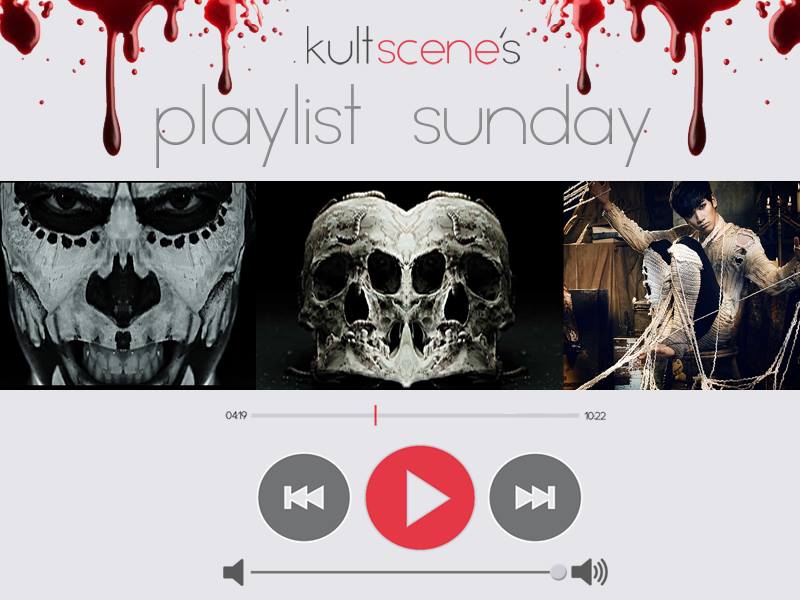 From the out-of-this-world fashion and costumes to the dark and creepy concepts artists undertake, K-Pop gives great choices for Halloween costumes and soundtracks. And since the holiday is rapidly approaching, KultScene decided that this week's Playlist Sunday should revolve around things we associate with All Hallows Eve: creepiness, mysteriousness, and darkness… And yet, a lot of fun.
A mix of dreams and eeriness, Sunny Hill's Midnight Circus is one of my favorite music videos. There's a whole story going on here, and each member of the idol group has a role, whether it's as the stars of the show or the ringmaster controlling each act. There's one interpretation that the music video and song are about the hardworking life of Korean idols, who are controlled almost entirely by their entertainment agencies. Even if the song doesn't have a deeper meaning, the song's creepy accompaniment and the fantastical sets make Midnight Circus absolutely wonderful. The variety of sounds within one song and the imagery gained Sunny Hill a lot of attention, and Midnight Circus is still definitely one of the best K-Pop music videos ever produced. Bonus– Beast's Kikwang makes a cameo as a weak "strongman."
—Tamar
Snakes, blood, brains, sewing together skin, voodoo dolls, what more do you need for a creepy music video? VIXX's concepts are always different than the mainstream K-Pop music. They tend to stick to their alien/other worlds concept and do a great job with it. Voodoo Doll is no exception. When the music video was released, it was a new concept and an extremely catchy song. There's even stabbing in the choreography that VIXX had to alter for their live stages. The fact that the members are tortured by a girl via voodoo dolls makes the concept creepy and, for some people, cringeworthy, but worth watching. The guys do a great job acting out being tortured throughout the music video and their vocals and choreography are reason enough to watch.
— Tara
K-Pop music videos are known for their colorfulness and vividness. Well, mostly anyway. But then BEAST comes into the picture and give the antithesis to that notion with last year's Shadow. For starters, the video is film noir and relies on the mysterious, eerie, and haunting to best represent the sorrowful lyrics of the song. From the actual plot to the props used to the wardrobe, Shadow's dark concept make it the perfect Halloween jam.
–Alexis
SHINee's album Chapter 2: Why So Serious?- The Misconceptions Of Me has a lot of tracks that have themes of paranormality, zombies, and vampires. In their track Nightmare, the listeners learn of a story of a man who falls in love with a beautiful vampire. The song is full of synths and sound effects that make you picture a very cold and eerie setting. The music really conveys the feeling of the song of being trapped in a nightmare, not being able to distinguish between the dream and reality.
–Alejandro
What's your favorite K-Pop Halloween song? We'd love for you to share your picks with us, and don't forget to follow us on Facebook, Twitter, Instagram, and Tumblr, so you can keep up with all our posts.
https://kultscene.com/wp-content/uploads/2014/10/10578130_10152317832966627_1577418173_n.jpg
600
800
KultScene
http://kultscene.com/wp-content/uploads/2018/02/KULTSCENE-LOGO-2018-TRANSPARENT-RED.png
KultScene
2014-10-26 18:30:12
2014-10-26 18:39:25
Playlist Sunday: Halloween Edition