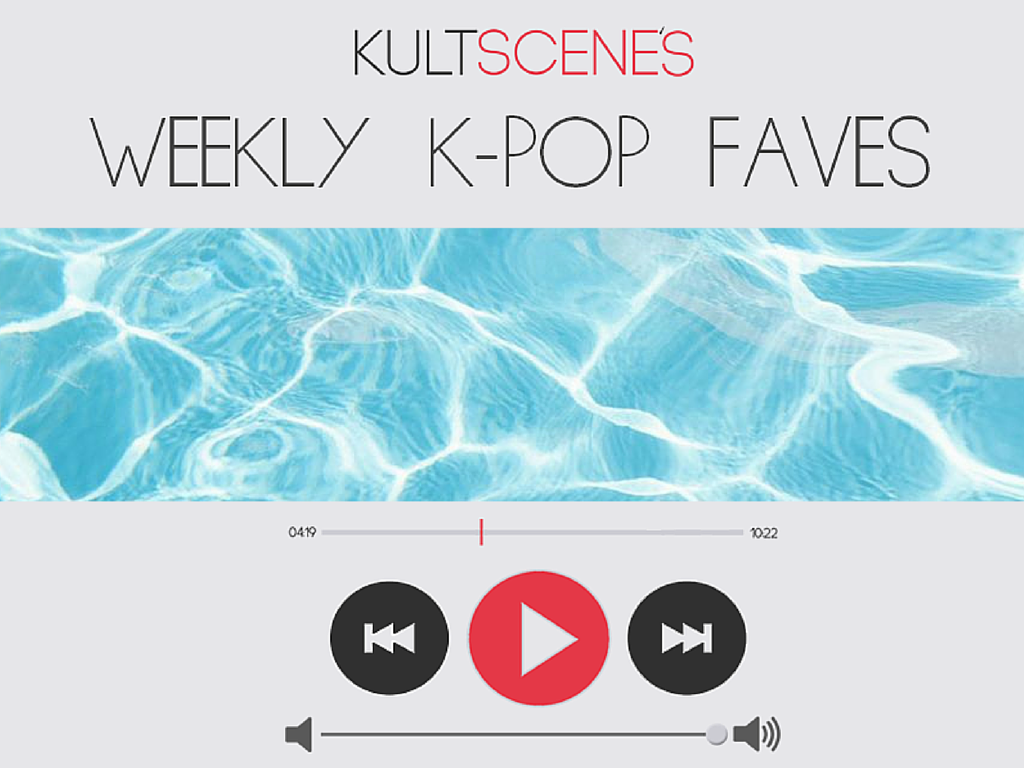 Each week, the KultScene team puts their heads together and discusses their favorite songs of the past week. This time around, K-pop saw new songs released by INFINITE, Glen Check, and Wonder Girls and they completely blew us away.
"That Summer (Second Story)" by INFINITE (Released July 7)
When it comes to fanservice, INFINITE has always done a lot of it and their latest release is just that: "That Summer (Second Story)" (also known as "Hey Hello") was originally released as a hidden track on their "Season 2" album and dedicated Inspirits (the group's fan club) have eagerly been anticipating the official version. INFINITE unveiled the full take of the song at their recent concert in Seoul and the rock-pop track, plus it's accompanying music video, is so heartwarming for the summer time that it's almost impossible not to fall in love with INFINITE again. That said, there was some upset about the fact that INFINITE's summer return was merely a clean version of what was previously revealed. Here's to hoping for this actually being a pre-release of their upcoming summer comeback and that this was just dedicated to their "That Summer" concert series.
— Tamar
---
---
"Fakin' (feat. Kim Ximya)" by Glen Check (Released July 6)
After joining a new agency, June One Kim of the indie electro duo Glen Check released "Fakin'" to commemorate the event. And while the other half of the band Hyuk Jun Kang sit this one out, Jun recruited the help of the XXX's rapper Kim Ximya. True to Glen Check's sonic aesthetic, "Fakin'" is a lounge-y and refreshing track that features a myriad of trap and deep house beats and sounds. Plus the addition of the rap instead of Glen Check signature sweet vocals creates an interesting and on-trend mix perfect for the summer.
— Alexis
---
---
"Why So Lonely" by Wonder Girls (Released July 5)
Since its release on July 5th, "Why So Lonely" has been making K-pop fans everywhere say "they still got it!" with newfound excitement and pride. After some fans were disappointed by "I Feel You" last year (personally, I loved it, but that's beside the point), the future of the Wonder Girls, as well as their new band concept, was left in the balance. But "Why So Lonely" put all of those worries away for good — the girls killed it with a catchy reggae-inspired retro track to cool you down on these hot summer days. This song is one of K-pop's many breakup anthems, but adding a unique sound to an already more emphasized instrumentation makes this one stand out from the rest. Not to mention, the girls had a very large part in composing and writing this song themselves. Props to you, Wonder Girls — thank you for reclaiming your seat on the throne where you belong.
— Kushal
What was your favorite song of the week? Share your picks in the comment section below and be sure to subscribe to the site and follow us onFacebook, Twitter, Instagram, and Tumblr to keep up with all of our posts.
https://kultscene.com/wp-content/uploads/2016/07/Untitled-design-2.png
768
1024
KultScene
http://kultscene.com/wp-content/uploads/2018/02/KULTSCENE-LOGO-2018-TRANSPARENT-RED.png
KultScene
2016-07-10 20:59:03
2016-07-10 20:59:03
Weekly K-Pop Faves: July 3-9