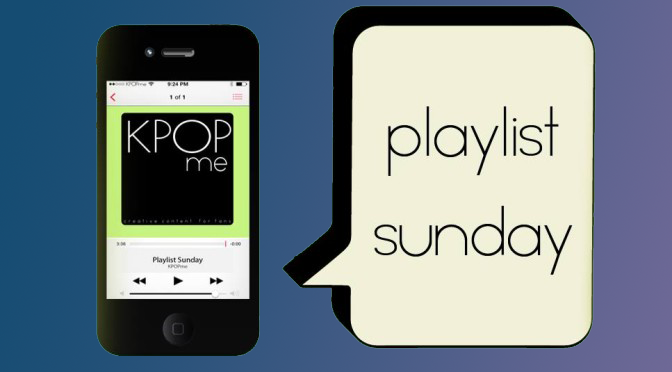 Haters will always be around and we can either become consumed with their negativity or brush it off and continue to live our lives the way we want. This week's Playlist Sunday is all about shutting up those haters and showing them that we don't give a damn about their pessimism and snide remarks. With the help of Beenzino, CL, G-Dragon, and Teddy, Epik High (with some friends), and MBLAQ let's all forget about the haters and enjoy the music.
Beenzino's Up All Night talks about a different kind of hate and how the narrator deals with it. He just lost his lover and he hates everything and everyone. He just wants to go out, get drunk, have fun, and forget everything else, especially his love situation. He hates love songs and dealing with a breakup, and he makes it more intense during the bridge when he adds some cuss words. At the end of the song, he clearly states how much he hates his haters while continuing his use of profanity, but lets his fans know that he does everything for them.
–Alejandro
If we're going to talk about haters, there's probably not two people in K-Pop who have gotten more hate than G-Dragon and CL. That's why in The Leaders, the idols, together with YG Entertainment producer Teddy, came out with a song celebrating themselves. In the song, they talk about being on top of their game and not being fazed by any haters. The Leaders has the best one liner disses in english ever, making it the reason I love this song. It's a very smug song, but true nevertheless.
–Alexis
[Note: The following song contains explicit content.]
Epik High celebrated their 10th anniversary last October with the release of an exclusive track on their Soundcloud. The song, 420, was produced by DJ Tukutz and highlights Tablo's and Mithra's rapping. But this song isn't just Epik High, seven other rappers join the hip hop group. Double K, Yankie, Dok2, Sean2Slow, Dumbfoundead, TopBob, and MYK all have a verse in the song.
The song is about Epik High's rise from the bottom and how they're still here and the same group as when they started. Each verse gives listeners brief insight into each rappers' career, beginnings, and feelings about the hip hop scene. The beat is addictive and everyone's verses flow well together. 420 is not for the faint of heart, but it's definitely worth listening to and understanding the lyrics.
— Tara
MBLAQ's known for its dance and R&B songs, but Run is one of MBLAQ's most powerful, epic songs as well as by any idol group. It serves as the introductory song on MBLAQ's 100% Ver, and sets the mood for the entire album- the idea that MBLAQ loves what it's doing, and doesn't really care what your reaction to the album is.
MBLAQ has done a lot of experimental stuff, and Run is the group's anthem saying that it doesn't really care what your reaction is, but MBLAQ is going to overtake you. Run is the intro for an album with a multitude of song styles including This Is War, Hello My Ex, and Scribble, and the variety is a bit overwhelming. Run knows that not everyone will be comfortable with every song, with every style that MBLAQ includes in the album, but MBLAQ is ready for both criticism and competition.
–Tamar
What's your favorite song that sticks it to the haters? Be sure to share it and follow us on Facebook, Twitter, Instagram, Tumblr, and Bloglovin' so you can keep up with all our posts.
https://kultscene.com/wp-content/uploads/2014/07/ps-1.png
372
672
KultScene
http://kultscene.com/wp-content/uploads/2018/02/KULTSCENE-LOGO-2018-TRANSPARENT-RED.png
KultScene
2014-10-19 17:38:57
2014-10-19 17:52:04
Playlist Sunday: Haters Gonna Hate