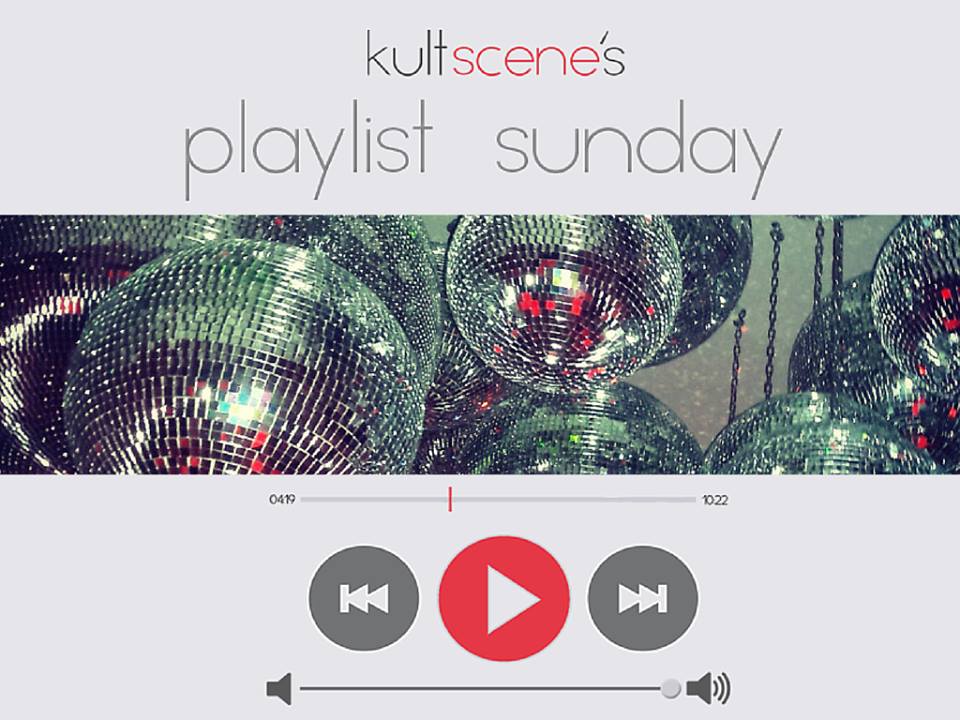 We all know K-pop is one big umbrella of every genre ever invented (well, most of them). If it's catchy and you can dance to it, it's probably been used already by a producer. But this time we're spotlighting disco, another big umbrella genre that combines pop, funk, soul, and even salsa and that was at its peak in the mid to late '70s. K-pop, of course, also pick-and-chooses some elements of disco and combine it with electro pop to make it contemporary. That being said, this week, we're all about those funky songs that take us on a time warp back to the 1970's.
Five member girl group Ladies Code transport listeners back in time to the 1970's with their 2013 hit "Pretty Pretty." Featuring a funky beat, blaring trumpets, and powerful vocals, the track has great sing-a-long potential. Tongue in cheek lyrics tell how the girls' beauty sees them hounded by would be suitors, but Ladies Code eventually tire of this constant attention and revert to being ordinary. The colourful and quirky music video, masterfully directed by Digipedi, makes "Pretty Pretty" an amusingly scathing commentary on superficiality.
— Eve
---
---
f(x) had a very disco track in their album "Red Light," and that was none other than "All Night." It's not as upbeat as disco used to be, but the song definitely has that feel and soul of the classic disco era. f(x) has never been afraid to experiment with their music and disco suits them very well. Their vocals sound very sultry thus making the track very sexy. Even their live performances were very sexy. The group promoted this song alongside their title track "Red Light" making this song one of the favorite tracks in the album.
— Alejandro
Uhm Jung Hwa is the queen of K-pop disco, thanks to her 2008 single "D.I.S.C.O." The title track off her EP, the singer introduced disco music to the late 2000's, and we're happy that she did. The dance song takes its influences from, what else? Disco's funky dance elements. This song is clearly nostalgia-evoking, with reverberated vocals, scritch scratching, and electronic synth elements being the base of the song. BIGBANG's T.O.P's rap also includes some of these electro-funk elements, and feels a lot like early BIGBANG raps. Uhm Jung Hwa's live performances of this song threw even more disco elements, go go boots and all.
— Tamar
Another artist who has made pop disco part of their signature sound is quirky girl group Crayon Pop, and if I have to pick one song that stands out the most to me for it's funky beat, it's "Dancing Queen." Similarly to the other famous "Dancing Queen" disco jam by ABBA, Crayon Pop's version is also about a young girl who just wants to dance and have fun on the weekend. Packed with disco influence point dances, "Dancing Queen" has an infectious beat that sounds like if they had made a chipmunk version of a typical disco song. It's very lively and generates a need to get up and dance, which is what disco is all about; having fun and tearing up the dance floor under the disco ball.
— Alexis
---
---
If Uhm Jung Hwa is the queen of disco of her generation, then T-ARA is her younger contemporary. This title is all thanks to their funky 2011 song "Roly Poly," which featured the genre's signature synthesised sounds and cowbells as the main backing. But it's at the music video where the theme is really emphasized, transporting viewers back to the 1970's when disco really ruled. In it, the girls shamelessly dressed in colorful mismatched prints, high rise pants, and scarves boogie it out to their iconic finger point dance in a club, lit up by, what else, but disco balls. And while the lyrics may be nothing extraordinary (it echoes a typical one-sided love), the vintage "Saturday Night Fever" inspired video was certainly refreshing at the time. Off-of their second mini album "John Travolta Wannabe," "Roly Poly" is the ultimate Korean disco-pop dance track.
— Shelley
What's your favorite disco K-pop song? Share your thoughts in the comment section below and be sure to subscribe to the site and follow us on Facebook, Twitter, Instagram, and Tumblr to keep up with all of our posts.
https://kultscene.com/wp-content/uploads/2015/07/11791608_10156062348330019_2050137344_n.jpg
720
960
KultScene
http://kultscene.com/wp-content/uploads/2018/02/KULTSCENE-LOGO-2018-TRANSPARENT-RED.png
KultScene
2015-11-22 15:20:15
2015-11-23 14:04:43
Playlist Sunday: Disco