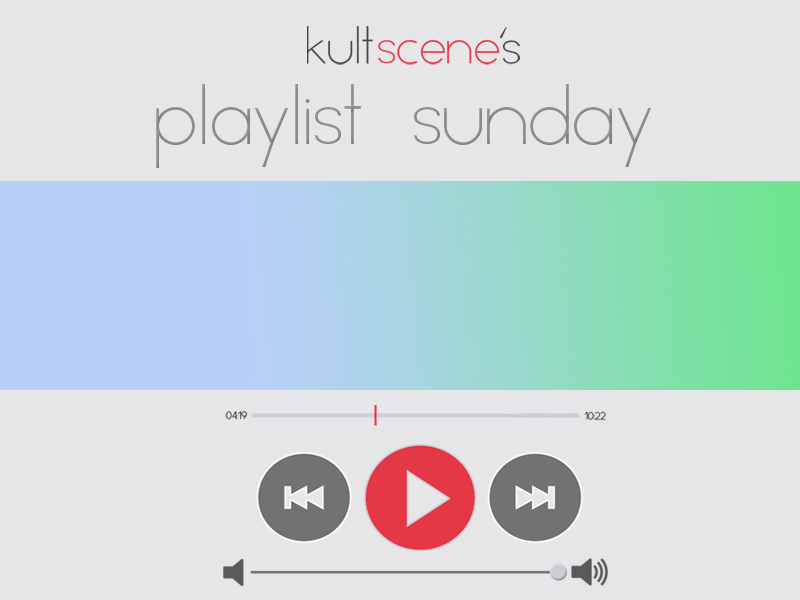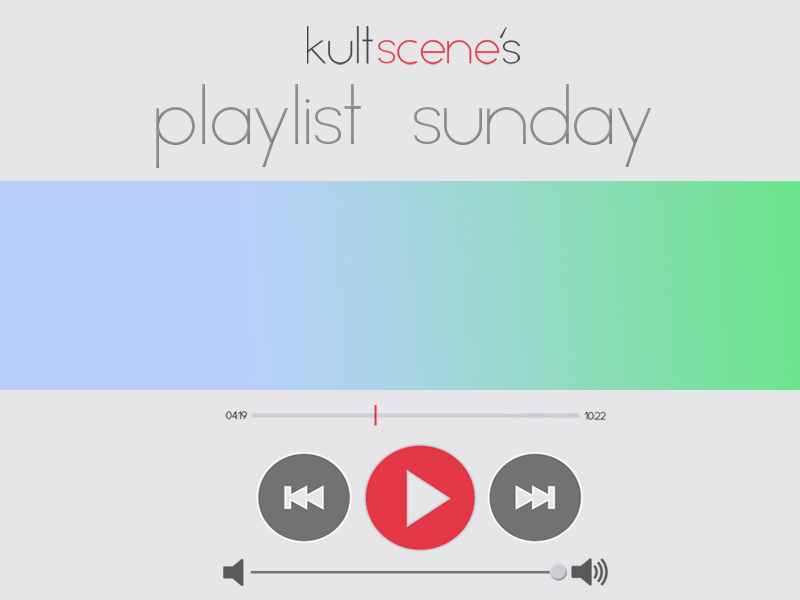 If you're lucky enough to have warm weather during the summer in your neck of the woods, going to the beach is a must. Whether it's sun bathing, swimming in the ocean, playing in the sand, a good time is most likely guaranteed. And since the weather has been the perfect beach weather for some of us, this week's playlist is dedicated to it.
Even if the song's actual meaning has nothing to do with the beach (it's actually about longing after a love interest), Hyukoh's "Mer" sounds as if it were recorded underwater. This creates an instant incredibly mellow pleasantness when listening to it. Every time I listen to it, It always makes me think about that scene on "Harry Potter and the Goblet of Fire" when he goes into the bathtub with the egg and listens to the mermaids' chants (underwater, of course!). That's what "Mer" sounds to me, mermaids singing underwater.
— Alexis
---
---
What I'd give to be one of the girls sitting on Baker Beach watching Fly to the Sky in "Sea of Love" as they play tag football (alongside some hunky shirtless guys). It's not too often that we see a music video be filmed in correlation with it's lyrics, so it's always a sweet surprise for me whenever I watch a music video that was filmed with the thought of the lyrics in mind, even if it's the slightest bit. In "Sea of Love," Fly to the Sky sings about a shriveled up love that's been dumped off at sea and although there wasn't anyone to play the love interest, instead of moping around about a love long gone, Hwanhee and Brian (FTTS members) displayed a playful side by having a good time at the beach with the guys and better yet, enjoying each other's company. Hey, if that's what it takes to get over a broken relationship, then why not right?
— Tam
Take a cutesy trip to the beach with Secret before the summer ends. In the video for "Yoohoo" we see them washed up on a tropical island beach. They look for a way off and naturally enough cute and fun adventures ensue. "Yoohoo" was a slightly larger success than Secret are used to now. The cute sound and image are consistently popular in Korea, so it's easy to see why. Internationally though, most saw them as being too old to be doing this sort of thing, as if that actually matters in pop music. Mostly it is a super fun song that perfectly suits its concept. Which means if you don't like cute K-pop songs, steer clear. If you do, then please join me on the beach as we rejoice over Song Jieun's perfect voice.
— Joe
To get a little sexy while at the beach, there's no better K-pop group than SISTAR. "I Swear" is all about wanting to hear the words "I love you," but the upbeat, horn-infused song is perfect for the beach, and the music video and lyrics of the song highlight that. The music video takes SISTAR to a variety of situations, including them dancing on the beach. "I'm waiting for you, writing your names down on the sand," SISTAR sings, luring us into imagining ourselves listening to this song while laying on the sand.
–Tamar
---
---
Even if you don't have time to make one last trip to the beach before the summer comes to an end, Super Junior's "Carnival" will instantly make you feel like you are at one. This fun Caribbean number features an amalgam of tropical instruments, including the xylophone and drums, perfect for the theme of the song which centers around creating happy memories with a lover at a sandy resort. Even the lyrics "have fun with this song" invites us to let go and take off on a well-deserve getaway. "Blue ocean and white sand, warm sunlight; that's Coconut Island," the group continues to sing. Super Junior need say no more. I'll have a one way ticket to this "Coconut Island," please.
— Shelley
What's your favorite K-Pop beach song? Share your thoughts in the comment section below and be sure to subscribe to the site and follow us on Facebook, Twitter, Instagram, and Tumblr to keep up with all of our posts.
https://kultscene.com/wp-content/uploads/2015/01/KultScene-Playlist-Sunday-Ombre-3.png
600
800
KultScene
http://kultscene.com/wp-content/uploads/2018/02/KULTSCENE-LOGO-2018-TRANSPARENT-RED.png
KultScene
2015-08-23 21:15:49
2015-08-23 21:15:49
Sunday Playlist: K-Pop Beach Songs