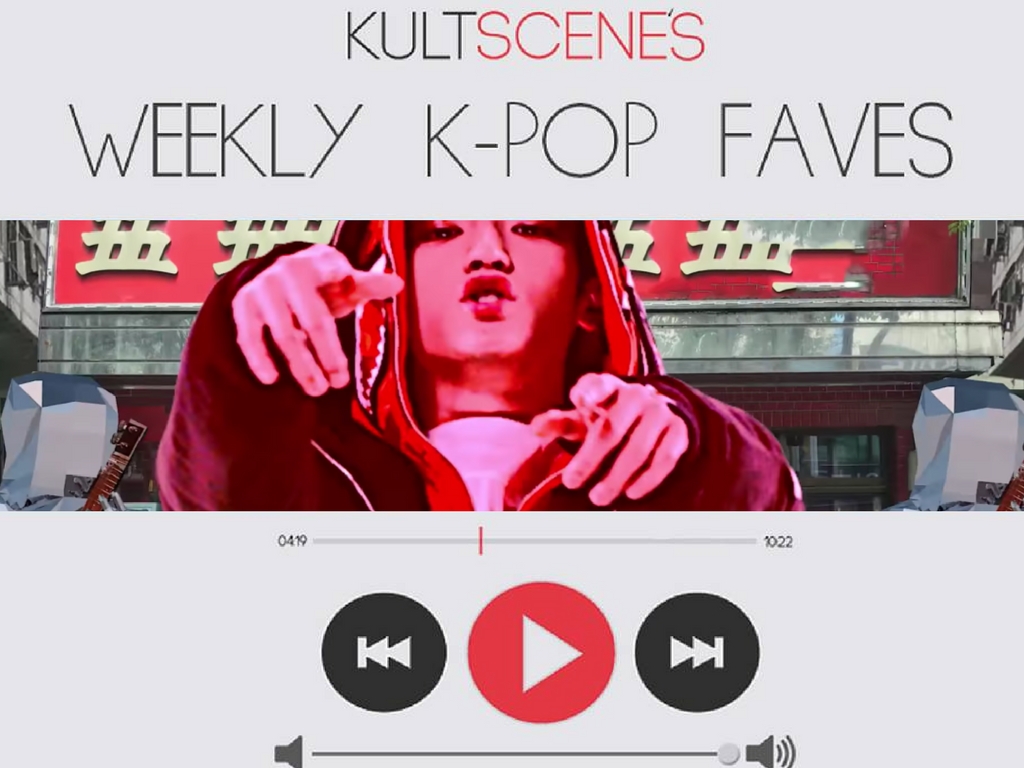 Each week, some of our KultScene contributors pick songs that excited them over the past seven days. In the second week of May, we enjoyed songs by Day6, Moon Myung Jin, and Hitchhiker's new song with NCT's Taeyong.
"Dance Dance" by DAY6 (Released May 8)
Five months and ten songs into their monthly 2017 release project, DAY6 is still going strong in terms of coming up with extraordinarily catchy tracks that match perfectly with their identity as a band yet are unique enough to show their growing musicality with each release. Adorable music video aside, I think that I may have just found my favourite DAY6 release of the year. "Dance Dance" is a perfect musical representation of how much this band truly loves making music as well as how good they actually are at doing so. Their burning passion and enjoyment is evident right from the onset with maknae drummer Dowoon's memorable first lines (he's never had lines in other DAY6 songs before) and Jae's playful pause toward the end of the song. The music video also shows scenes of the members creating songs or jamming in their natural habitat (the practice room) which gives off a much more comfortable vibe than any of their previous videos and really showcases the brotherly relationship this group shares. We still have seven months and 14 more releases to look forward to, so here's hoping that DAY6 will continue to outdo themselves and reach the height of popularity they deserve.
–Anna
---
---
"Around" by Hitchhiker (Released May 12)
Hitchhiker is a difficult producer to work with in terms of sound for any vocalist, since he takes centre. His latest track "Around" is a frenetic mix of sitar-like sounds and Major Lazer-esque dancehall. It pulses with unstoppable energy leaving a lot of work for NCT member Taeyong to not fall behind. The idol does not falter for a second though as his trademark deep drawl drags the song into his own. He rasps and bites as the song takes off around the halfway mark. It's a clear sign that Taeyong is as good a rapper as people say, even for an SM idol.
–Joe
---
---
"Lie Down (feat. Reddy)" by Moon Myung Jin (Released May 13)
Sometimes when K-pop is slow and unamusing, I have to go on YouTube to find cool releases on my own. This was precisely the case this week, which brought me to singer Moon Myung Jin's "Lie Down" featuring Reddy. And while I don't know the first, I certainly know the latter, leading me to click on the song without a second guess. "Lie Down" has that The Weeknd dreamy, baby-making soundscape, although it weaves in iconic East Asian sounds and chants that give the song a fresh take. Moreover, Reddy's signature laid-back rap was meant to feature on "Lie Down" given that it's a pretty chill song.
— Alexis
What do you think of our takes on these songs? Let us know what your favorite song of the week was in the comment section below and be sure to subscribe to the site and follow us on Facebook, Twitter, Instagram, and Tumblr to keep up with all of our posts.
https://kultscene.com/wp-content/uploads/2017/05/K-POP-13.jpg
768
1024
KultScene
http://kultscene.com/wp-content/uploads/2018/02/KULTSCENE-LOGO-2018-TRANSPARENT-RED.png
KultScene
2017-05-14 20:02:09
2017-05-14 20:02:09
Weekly K-pop faves: May 8-14