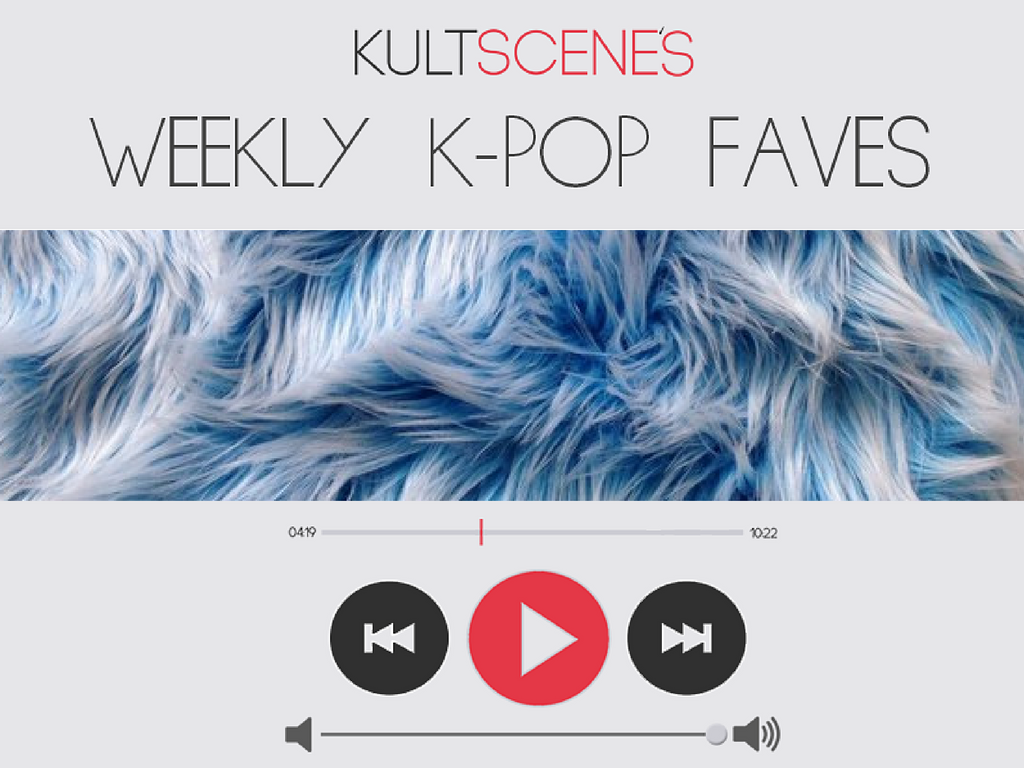 With two weeks into October, K-pop releases have slowed it down for the more solemn months of the year. This, of course, doesn't mean it's all ballads, but the overall mood has dropped a bit from the thrill of summer. Here are our most recent faves that have been on repeat all week.
"Better Day" by 100% (Released Oct. 12)
The charismatic guys of 100%, who always makes sure to highlight their uptempo choreographies for every comeback, are finally back! However, this time around, they're experimenting with a more mellow and mature sound for title track "Better Day." Unfortunately, another member, maknae (youngest member) and rapper Changbum departed from the group a few weeks ago, but they regained their leader back, Minwoo, who was on hiatus from the group due to his military service.
"Better Day" reminds me of something I would've listened to growing up in the '90s; a fusion of what pop and R&B was. Unlike some of the songs that are currently out, nothing about this song seemed forced or over the top. Everything from the smooth transitions to those exceptionally high notes, were all easy on the ears. And even though the song is about a breakup, I couldn't help but feel entirely relaxed while listening to it. Although the beat for "Better Day" may not be as intense as previous songs, I'm sure they'll kill it with their choreo anyway!
Top Media needs to do a better job at actually promoting 100% (they've been around since 2012 and are still heavily underrated) so that everyone can stop sleeping on them.
— Tam
---
---
"Love Is" by Davichi (Released Oct. 13)
Davichi came back recently with their latest album "50 X Half" and while all the tracks this time around are amazing, my personal favourite would have to be "Love Is". This sorrowful song is perfectly suited to the vocal talents of this duo and my heart melts whenever I hear their emotional crooning. The track as a whole is a quiet one but it seems to reach the recesses of my soul and touches me deeply, something I haven't felt from a song for a long while. The music video released is just a cherry on top, since Lee Jong Suk's marvellous acting really matched the sadness of the song. The video is also beautifully directed and shot, with an obvious but still heartbreaking plot. This album is a great comeback for Davichi, who hasn't been disappointing with their various releases this year.
— Anna
"Prove It" by GOT7 (Uploaded Oct. 15)
This is cheating, I'm aware. GOT7's newest album has been out for a minute and the single and b-side they're promoting are good, but as an IGOT7, I can't help but want more. Sadly, when it comes to K-pop mini and full albums, we only get one single before they come up with the repackage. It's frustrating because sometimes the original album has amazing songs you want a music video of, but nope; we get an entirely new song. So when GOT7 took to V app to deliver performances of the other b-sides on "Flight Log: TURBULENCE," I was here for it. Especially when the live performance of "Prove It" came out. Written by JB, he recruited the crooner line (Youngjae and Jinyoung) plus the group's best rapper Mark (yep, I said it). The combination of these specific members' voices is the perfect formula for a heartfelt yet sexy rendition of a love song. Extra points for JB being in his feelings as per usual.
— Alexis
---
---
"Pet" by Davichi (Released Oct. 13)
For year's I've been a lowkey fan of Davichi. The pop-ballad duo wowed us all at KCON LA in August and now again with their new EP 50 X Half. Along with absolutely adoring the single "Beside Me," I fell in love with the playful "Pet." Davichi is pretty well known for their more serious songs, but they're also phenomenal when making things a bit more upbeat. The bouncing melody and Davichi's reassurances of being fine are just so heartwarming, and I really adore the beats and the guitar melodies that seem like something out of 10cm's music.
— Tamar
What was your fave K-pop song this week? Share your picks and thoughts in the comment section below. Be sure to subscribe to the site and follow us on Facebook, Twitter, Instagram, and Tumblr to keep up with all of our posts.
https://kultscene.com/wp-content/uploads/2016/10/Untitled-design-19.png
768
1024
KultScene
http://kultscene.com/wp-content/uploads/2018/02/KULTSCENE-LOGO-2018-TRANSPARENT-RED.png
KultScene
2016-10-16 16:08:51
2016-10-16 17:57:32
Weekly K-pop faves: October 10 – 16