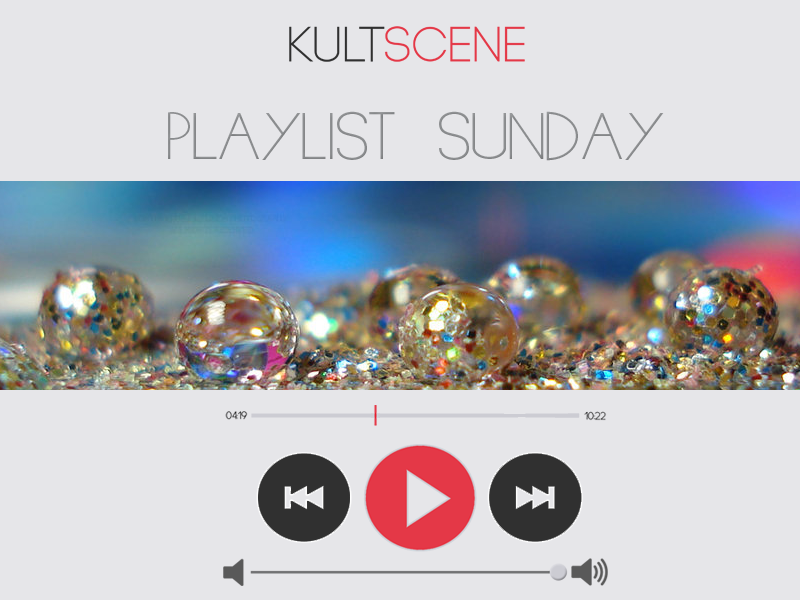 Fan service has to be
the
greatest invention in K-pop. For some reason, fans go especially crazy with the type of fan service where male idols act cute or dress up and dance to
girl group
songs. We can't really explain the psychology behind it and won't try to. Instead, we're just going to list our favorite instances of
boy groups covering
female groups for this week's playlist.
Putting together the divas of multiple K-pop groups and having them perform the biggest hit of the day is brilliant. Having a group of male idols from different groups perform one of the biggest Korean hits ever is pre-genius. Way back in the day, members of 2PM, Super Junior, SHINee, and 2AM performed Girls' Generation's Gee and it was fabulous. 2AM's Jo Kwon and SHINee's Key shone in their spastic dancing, while all the other performers also joined in on the fun. This is also a little bit poignant, as took place before Jay Park's departure of 2PM.
— Tamar
It came as no surprise when I saw GOT7 cover A Pink's Mr. Chu, which was titled Ms. Chu for their stage at Music Bank's end of the year show in 2014, I was ecstatic. GOT7 is naturally cute, so it was only right that they covered this bubbly song. Not only did they stick to the original concept by keeping the performance delightful and youthful, they also incorporated their own charm into it: Jackson's little sexy wave, Mark flying midair flip, and BamBam's reference to their Stop Stop It choreography. It's a shame the guys didn't perform this at their recent stops on their fan meeting tour in the USA. I'm sure all the iGOT7's (fan club name), would've all fallen over due to their bewitching charisma!
–Tam
Jo Kwon's second job is covering girl band songs, but that can't be said for the rest of 2AM. When it comes to male groups covering the girl ones, you can't expect them to take it completely seriously, especially when they do it for a variety show. That's why their interpretation of miss A's Bad Girl, Good Girl, but in this case Bad Boy, Good Boy, is awesome, because even if they wore similar outfits, sang, and did the choreography, they were acting a fool the whole way through. The cherry on top of the sundae? miss A was right there to watch them slay their song.
— Alexis
These two groups are popping out all throughout this playlist, but 2PM& 2AMare undeniably good at girl group covers. This parody/cover of Brown-Eyed Girls' Abracadabra is hilarious, because the members of both groups really go all the way out in imitating BEG, be it in acting out the music video storyline or in the costumes that they don. They even went on to name themselves Dirty-Eyed Girls as a parody of BEG.
–Anna
When your favorite boy band covers your favorite girl band it could be the most hilarious thing ever. Thankfully when BIGBANG covered 2NE1's I Love You for the YG Family concert, they gave us a very funny rendition of the song. From their sexy girl dance moves to T.O.P.'s screams, the boys were having the best time of their lives. Taeyang's vocals were so on point that it made us even want a real studio version of this cover. Since BIGBANG and 2NE1 are label mates and friends they weren't afraid to make fun of the song and have a lot of fun with it. This is one of my favorites covers of all time.
–Alejandro
Maybe I'm picking this cover because half of it is Girl's Day performing Something as supremely as they usually do. Or maybe I'm picking Boy's Day because it gives NU'EST's Ren a chance to show off his true colours. I mean that boy is a beautiful woman, no doubt about it. The hair and makeup are flawless and the dress seems to fit his figure perfectly. Even his movements and expressions are quintessentially feminine. Ren completely outshines the rest of the boys which even includes VIXX's Hongbin who is also known for looking pretty in drag. Unfortunately it is lip synched but at least it lets them concentrate on performing the dance.
–Joe
https://kultscene.com/wp-content/uploads/2015/05/PLAYLIST-SUNDAY-15.png
600
800
KultScene
http://kultscene.com/wp-content/uploads/2018/02/KULTSCENE-LOGO-2018-TRANSPARENT-RED.png
KultScene
2015-05-24 12:23:48
2015-05-24 12:23:48
Playlist Sunday: Boy Groups Covering Girl Groups