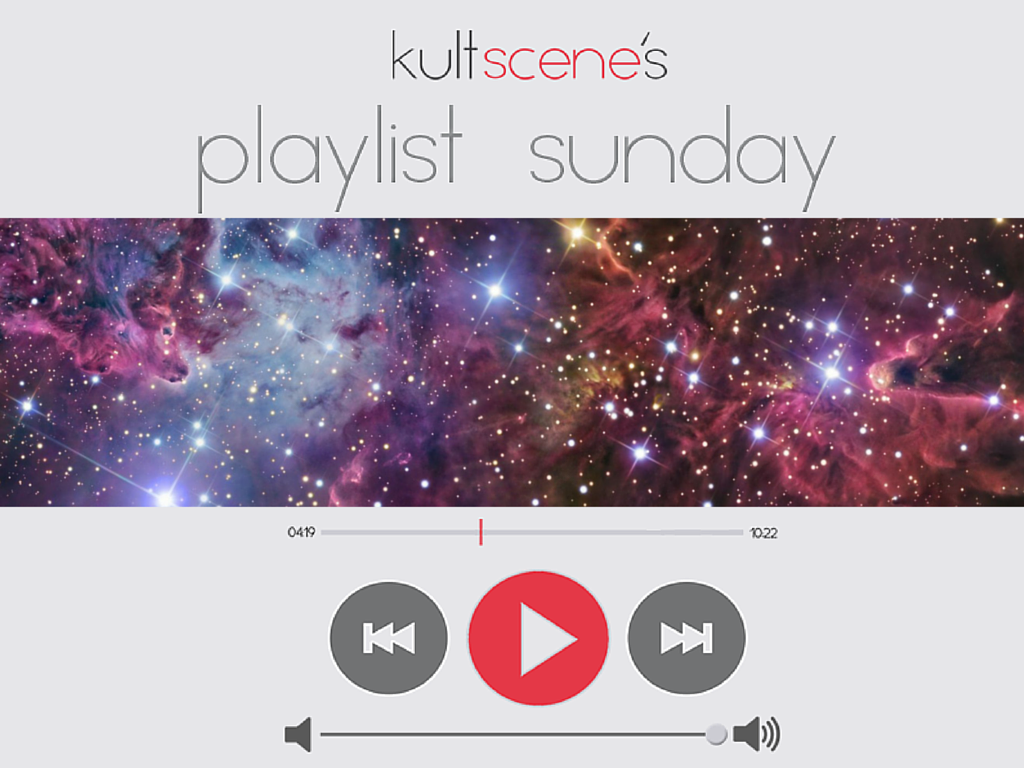 Sept. 27 will have one of the most spectacular lunar eclipses in recent years in many parts of the world, so in honor of that, this week's Playlist Sunday is outer space oriented. Living on Earth is all good and fun, but sometimes K-pop gets a little bit interstellar and out of this world. Some of KultScene's writers picked their favorite astronomy-based songs including hits by Stellar, AKMU, EXO, and more. Whether you're going to see tonights blood moon or not, take a listen to these extraterrestrial K-pop tunes.
Girl group Stellar debuted in 2011 with title track "Rocket Girl," featuring Eric Mun of Shinhwa, who was previously the CEO of the company the girl group was signed to. In general, I'm not one to usually listen to girl groups since a majority of their songs are usually too bubbly for my own liking. But being that Eric Mun is my ultimate bias, I thought, "why not?" "Rocket Girl" was filled with auto tune, but it wasn't as bothersome since the chorus was rather entrancing. One could probably tell without looking up the lyrics that the song is a bit on the cheesier side but mixed in with the catchy beat, "Rocket Girl" can surely put one in a good mood. Although the music video is a bit embarrassing to watch, it's unique, a rare sight to see in an industry where people expect to see girl groups on extravagant sets and glamorous outfits. Eric's rap was a bit random and totally unnecessary, but it adds a fun twist and will probably have you wanting to get on that "rocket space ship" with him. If you're feeling a little down in the dumps and need a quick pick me up, take a listen and watch the music video for "Rocket Girl" — although your brain might be scrambled with a hundred different thoughts, at least you'll feel better!
— Tam
---
---
When this song was released, it was immediately touted as a Samsung advertisement because of how many times the word "Galaxy" was repeated. Sibling duo Akdong Musician (AKMU) debuted in 2014 with their album "Play" and this song caught my attention immediately. Yes, it was acoustic and adorable like the rest of their songs, but it had a great mix of lively and mellow melodies. It was a relatively short song compared to their other songs, but it was extremely catchy and I soon found myself singing along with it, especially it's catchphrase, "Galaxy".
— Anna
Whenever I look at the nighttime sky, I can't help but think about how beautiful it is and that feeling was put to words in Super Junior's "Stars Appear." The building ballad is one of Super Junior's best songs in the past few years, bringing together the members' voices and beautiful lyrics in the best way possible. The lyrics talk about creating memories that will make "Stars Appear" in lovers' eyes, comparing the brightness of love to the brightness of the nighttime sky. It sounds a bit cheesy as I'm writing this, but there are millions of stars in the world, each with their own spark and flame, and there is really nothing better than this comparison paired with the crooning, acoustic-heavy backing music.
— Tamar
With its late '90s, early '00s futuristic concept and sounds, "Galaxy Supernova" is hands down one of my favorite Girls' Generation songs. Long forgotten are these types of songs in the anticipation of the new millennium, so of course I was ecstatic when the Girls' came up with this cosmic concept that took us back to a time when we thought everything would be metallic and minimalistic by now. The song itself uses cheesy similes comparing their love interests to a supernova and them, the great SNSD, ruling the galaxy and being like comets and shooting stars. But as international fans, half of the greatness of the song is the overall packaging and not just the lyrics. So even though it's cheesy, it's a pop masterpiece.
— Alexis
It's one thing when a song or music video is centered around a galactic space theme, but it's another when the group itself is from a different planet… Or so the story goes. At the time when EXO debuted, we didn't really question how laughable their EXO Planet lore is; we just ate it all up. But looking back at their music video for "History" now in 2015, it seems kinda dated and – have we used this word enough yet? – cheesy, even for a video trying to play off of the futuristic concept. The boys dance on a barren celestial body in full on harem pants and moon motifs, while the song references "this planet called earth" and the "sun that is great." Essentially, they are made out to be like extraterrestrials who are preparing to rise up and do big things one day. But even if the members are embarrassed of their past images now, "History" and its iconic "pocket dance" choreography did do wonders for the group, paving the way for their future success.
— Shelley
What's your favorite outer space K-pop song? Share your thoughts in the comment section below and be sure to subscribe to the site and follow us on Facebook, Twitter, Instagram, and Tumblr to keep up with all of our posts.
https://kultscene.com/wp-content/uploads/2015/09/null-11.png
768
1024
KultScene
http://kultscene.com/wp-content/uploads/2018/02/KULTSCENE-LOGO-2018-TRANSPARENT-RED.png
KultScene
2015-09-27 15:21:06
2015-10-04 12:29:02
Playlist Sunday: Outer Space