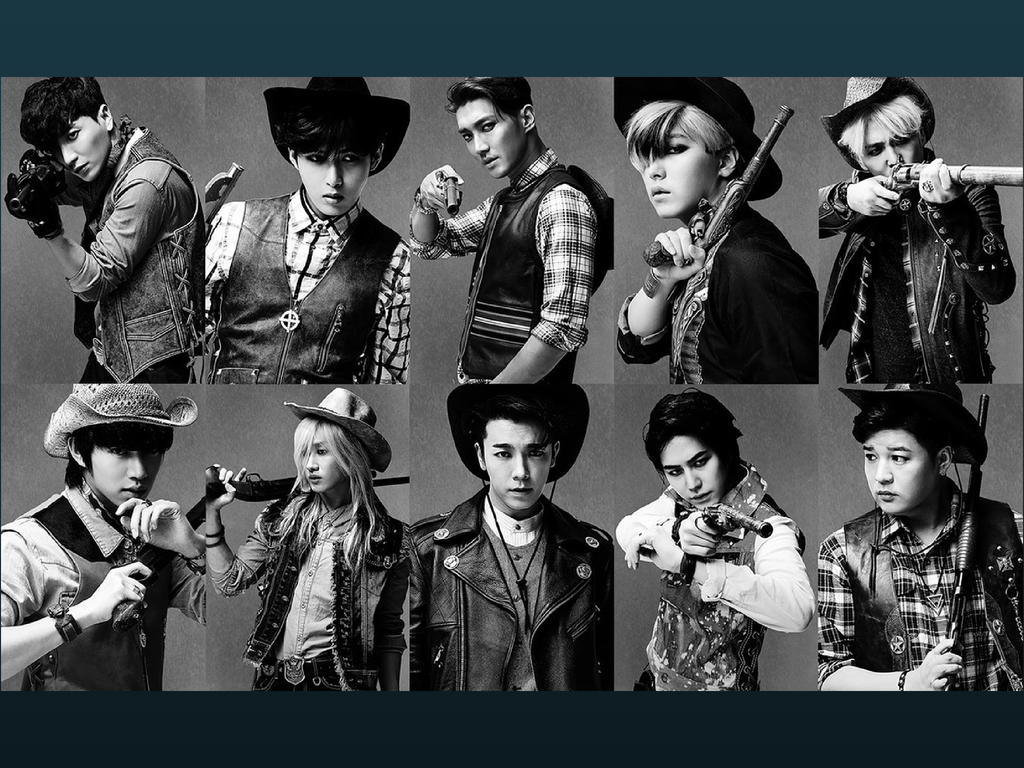 Super Junior finally made its long awaited comeback with Mamacita today, making fans worldwide sigh in relief for it being a really good song. Cheesy, of course, but good. Because, even though SM Entertainment released numerous good songs one after another as of late with artists like SHINee, f(x), and EXO, Super Junior seemed to be pushed to the back burner since leader Leeteuk left for the army two years ago. But with Mamacita, SM finally threw SuJu a bone. And, boy it is epic.
The arguably kings of Hallyu went into a semi, not really, but yes really, hiatus following Leeteuk going into the army. Sure, the subgroups still released projects, but Super Junior as a whole waited for their leader to come back, and instead released new material via the subgroups and abroad. They promoted as a whole in Japan and had releases from Super Junior-M, Donghae and Eunhyuk, and even debuted Henry as a soloist. Business, obviously, continued as usual with other SM artists.
Check out these cool articles around the web.
Since 2012, SM has definitely raised the standard in terms of the production behind the music that its groups have put out. EXO's Growl was so popular and its style is still unmatched in the genre, while Girls' Generation's I Got a Boy gave us about three songs in one while exploring different styles, and TVXQ brought big band back with Spellbound, just to name a few. Needless to say, SM has been cooking some good stuff.
On the other hand, Super Junior's subunit releases during Leeteuk's absence weren't on the same level as, say, f(x)'s Rum Pum Pum Pum or even Electric Shock. Super Junior-M's Break Down was a dubstep mess (in contrast, TVXQ's Catch Me was better executed), and what was up with the Japanese releases Hero and Blue World? Just, agh! And this is coming from an ELF…
Sure, Henry's releases were, indeed, good. Fantastic is, well, fantastic, and Trap is just as interesting for their incorporation of different instruments and not relying solely on electronic beats. Super Junior KRY's releases were flawless, but they are after all a vocal subunit.
Furthermore, the Eunhyuk & Donghae Japanese project relied on the dancing and visuals more than their vocal capabilities (however limited they are, let's be real here). Motorcycle is great, but those honking sounds and the hook pretty much ruin the flow of the song. Not to mention that they looked like G-Dragon and Taeyang at times during the music video… Similarly, Skeleton is a pretty cool song, but the chorus is, for a lack of a better word, lame.
So fast forward a few months after Swing (which was also not that great) and Fantastic (is Henry still promoting?), we now have Mamacita, and it's better than anything we could've hoped for.
Super Junior's staple is cheesiness; we all know that and love them because of and in spite of that. Mr. Simple, Spy, Opera, No Other, all cheesy, all great! But it's inevitable to see how Super Junior's quality went down after Leeteuk's leave of absence, and how it picked up with his return. Is there a direct relationship? Probably not, but maybe a correlation; it's great that they're back and doing what they do best.
Mamacita is the group's revindication and product of SM finally sharing the good ish with them, and not giving the "goods" to all to the rest of its acts. The music video? Fun, and surprisingly with a plot (a drama version will be released too!). The sound? A revival of swing mixed with a piano melody and prominent percussion. Cheesy? Of course! But in a good way. Super Junior's members are all past 25-years-old; they need to follow through with being their adorable dork selves to stay relevant in the business.
According to the Korea Times, Leeteuk explained during a press conference for the track:
Our goal with this new album is to have a good time.
… Which is obviously apparent with Siwon playing sherif, going around town looking for Leeteuk the bandit, with Heechul as the bartender being the real crook, etc.
They also claim that they wish to promote a manlier side to them with this comeback, which is entirely true. There probably isn't a music video out there where the entire group has looked as attractive and sexy as in Mamacita. Their stylists hit a home run with the looks chosen for each member: Eunhyuk is back to blonde, Kyuhyun has darker hair, Sungmin has that Cruella De Ville hair which weirdly suits him, and Siwon got rid of the moustache… Just kidding, he's just as hot with it.
All in all, let me just say (in a SHINee opening type of way,) Super Junior's back! Their album comes out September 1st and their comeback stage will be held on Music Bank on the same day.

What did you think of Mamacita compared to Super Junior's previous releases? Be sure to share your thoughts and follow us on Facebook, Twitter, Instagram, Tumblr, and Bloglovin' so you can keep up with all our posts.
https://kultscene.com/wp-content/uploads/2014/08/Untitled-design1.png
768
1024
Alexis Hodoyan-Gastelum
http://kultscene.com/wp-content/uploads/2018/02/KULTSCENE-LOGO-2018-TRANSPARENT-RED.png
Alexis Hodoyan-Gastelum
2014-08-28 21:32:42
2014-08-28 21:32:42
Super Junior Makes Epic Comeback