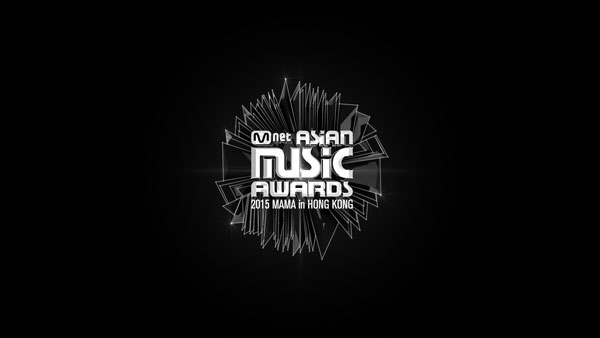 Much to the delight of international K-pop fans, the annual Mnet Asian Music Awards (MAMA) is coming round again on the second of December and will be held in Macau. Nominees for the various categories were announced on Oct. 31,and fan voting began on the same day. It is already shaping up to be a heated battle between the multiple fandoms but there are a few groups that have already gained and maintained a strong lead against their competitors.
Based on the results of previous years, there is a definite correlation between the size of a group's fanbase and their chances of winning awards, which might unfairly cause more deserving groups to miss out on their prize. To acknowledge the possibly underappreciated groups and artists that will not be recognised during the awards, let's have a round of Fantasy Vs Reality as a prediction for this year's winners –with the exception of Union Pay Artist and Song of the Year, there are too many nominees for us to pick!
1. Best New Male/Female Artist
Fantasy: SEVENTEEN & Oh My Girl
These two groups could not be more different in nature but the one thing they have in common is that they're insanely talented. From participating in the composing and production of their own tracks (SEVENTEEN) to standing out amongst several other girl groups using cute concepts (Oh My Girl), both groups have massive potential and will go far in the K-pop industry. Although they have been gaining a lot of fans since their debuts, neither of these two groups have a large enough fanbase at the moment to ensure their victory in MAMA. However, I'm looking forward to their work in the future!
Reality: iKon & TWICE
Both these groups debuted from huge and rich entertainment companies (YG Entertainment and JYP Entertainment) which had previously produced hugely successful acts such as BIGBANG and the Wonder Girls, so it is a given that they would have a more polished debut filled with lots of high budget teasers, hype and music show promotions. Both groups had also participated in pre-debut reality competition shows ("Mix or Match" and "Sixteen") which garnered the members a sizeable fan base, giving them a headstart and strong lead against other rookie groups. For so much hype though, their actual debut proved to be underwhelming, especially in the case of iKon, so they may not be as deserving of this award in a year filled with better rookie debuts.
2. Best Male/Female Artist
Fantasy: Jung Yonghwa(CNBLUE)/Ailee
It's pretty interesting how Yonghwa's solo album that was released earlier this year was so much better than his group's recent comeback in terms of its musicality, catchiness and coherence as an album. The title track "One Fine Day" was a great song even though it was more of a ballad than anything else, and Yonghwa had a few great collaborations with artists such as JJ Lin and Verbal Jint in the other tracks, all of which contributed to my opinion of him as the best male solo artist of the year, even though he may not be recognised widely for his efforts. Ailee, on the other hand, is definitely a well-known and respected female soloist. She has been nominated for the same award at least two times now but she has always been shy of receiving it. Her releases are consistently amazing and she is always wowing fans with her performances on "Immortal Song" or other music shows. Someone give this woman an award already!
Reality: Kyuhyun(Super Junior)/IU
I cannot deny that Kyuhyun is a great soloist and his releases so far have been nothing short of amazing. However he always sings the same genre of music (ballads) and I believe that his songs are a little over-rated. In my opinion, he may not be as deserving as other more diverse soloists like Yonghwa but he will surely attain victory thanks to his enormous fanbase. Likewise, I cannot really complain about IU because it is true that she is an extremely talented soloist and a diverse singer at that. She also has collaborated with countless artists in the past year and has even impressed fans with her performance in "The Producers" as idol singer Cindy. With her recent release "23," she showcased a honest side of herself, all of which has helped her add fans to her already large group of supporters. While she is certainly deserving of the award, she has also won the same award previously so perhaps it is time to give the other nominees some recognition.
3. Best Male/Female Group
Fantasy: BTS/AOA
It's been a great year for both these groups who have achieved major breakthroughs in their career. For AOA in particular, after they changed their concept from being a female band to being an ultra sexy girl group in 2014 it has worked wonders for them. They have gained a lot more fans and recognition through their releases such as "Like a Cat", "Miniskirt", and their most recent comeback, "Heart Attack." BTS has been going strong ever since their debut in 2013 and has been steadily building up their fanbase of ARMY, their fan name, with addictive releases such as "I Need You" and "Dope." Their songs are of a consistently good standard and each member showcases impressive vocal and rapping skills accordingly. What is there not to like about this group? Both these groups deserve awards for the improvements and work they have done over this year.
Reality: BIGBANG & Girls' Generation
If Best Male/Female Group was determined on which groups were the most active this year, it would make sense that these two groups would be awarded. In the case of BIGBANG, they've had an extremely busy year with their "Made" album, in which two title tracks were released every month starting from May. While I am definitely a fan of BIGBANG's songs, there were some releases that were overhyped and they did well on the charts just because they were from BIGBANG. The same goes with Girls' Generation. With a total of four songs released this year, they have certainly been active in the K-pop scene. These songs were definitely not the best ones this year though, despite being accompanied with colourful and cool music videos that boasted SM Entertainment's high budget. These groups have their loyal and dedicated fans to thank for being able to maintain a lead on the polls so far.
---
---
4. Best Dance Performance Solo
Fantasy: Gain (Brown Eyed Girls) – "Paradise Lost"
Brown Eyed Girls have always been known for their sexual concepts and Gain's solos have been no exception. Her solo release was not great to me in a musical sense, but her dance is another story. She really exposed and expressed herself through her extremely sexual dance, and to be able to do that on so many stages is really amazing. Furthermore, as compared to the other nominees on this list, her dance seems to be the most difficult and technical but she pulls it off with ease.

Reality: Amber ( f(x)) – "Shake That Brass"
When I saw that Amber was leading the polls for this award, I literally had to roll my eyes. Not because I have anything against her or f(x) but because I was less than impressed when I watched her live performance for this song. The dance (and song for that matter) seems just like Amber's character, fun and energetic, but on a technical sense, she's not actually doing much. Once again, her popularity as a member of f(x) and being part of SM Entertainment is going to smooth her path to victory, whether she actually deserves it or not.
5. Best Dance Performance Male/Female Group
Fantasy: GOT7("If You Do") & 4MINUTE ("Crazy")
GOT7 has never impressed me ever since their debut up until the release of their latest song, "If You Do." Not only is the sound an overall more mature one from the group, their dance is simply amazing. Even their CEO, Park Jinyoung (JYP) praised them for mastering it, and for good reason. Every step is so synchronized and technically difficult, but the boys were able to master it and show off their individual charms at the same time. For a group that is only about a year old, this is an amazing showing and is proof that they will definitely continue to impress. 4MINUTE's choreography for "Crazy" also surprised me. Previously I had no knowledge about this group whatsoever but when I saw their dance practice video for "Crazy" I saw how powerful they are. They give off such a strong aura that I was immediately drawn to them, and for that they stand out among the other girl groups in contention for this award.
Reality: EXO ("Call Me Baby") & Red Velvet ("Ice Cream Cake")
Even with nine members EXO is always able to showcase a good performance, and their live versions of "Call Me Baby" were executed well. I also loved the way they cleverly made use of props or their clothes to give fans a fresh and new performance every time. Their choreography for this song however, was slightly lacking in terms of its technicality. They were not particularly synchronized nor were their moves very difficult, and this was not their best dance, especially when compared to previous hits like "Growl." For Red Velvet, maybe it is because I have never been a big fan of cute concepts, I did not find their dance for "Ice Cream Cake" very impressive. They just seemed mediocre, and were similar to several other girl groups both past and present.
6. Best Male/Female Vocal Performance
Fantasy: Lim Chang Jung ("Love Again")/ Davichi ("Cry Again")
With his recent comeback "Love Again" Lim Chang Jung created a stir on the music charts where his song had a very strong showing. He even won first place on some music shows during his promotions, which I can say that it was very well-deserved. He sings with a lot of emotions in a style that vaguely resembles Korean trot-singing and his voice found its way into my heart even though I did not understand what he was singing about. Davichi does this all the time as well. From the albums and songs that they have previously released I became quite a huge fan and was more than excited when they came back with "Davichi Hug" this year. All the songs on their album were amazing but none stood out more than their title track "Cry Again." The choruses and the bridges were so touching and their perfect harmonies really shined. It's a pity that they did not get more recognition during their promotion period but they really deserve it during these awards.
Reality: Kyuhyun ("At Gwanghwamun")/ Taeyeon ("I")
Okay I'm not going to lie, I would be happy if Kyuhyun won for "At Gwanghwamun" because that song is amazing. When it first came out I replayed it so many times and fell in love with it so much so that I actually went to visit Gwanghwamun when I went to Korea because of it. However, he is already highly recognised and constantly awarded either as a soloist or with his group, so I still hope that other vocalists (aka Lim Chang Jung) would get recognised during MAMA instead. I have the opposite sentiment for Taeyeon, unfortunately. I admit that her voice is one of the best in K-pop and that Girls' Generation would definitely not be as good without her. However, her solo debut was underwhelming in that it sounded so similar to say, a Taylor Swift song and it failed to show off her individuality. Furthermore, she did not really showcase her best vocal ability through this release and is probably more undeserving of this award than the other female vocalists being nominated in this category.
7. Best Rap Performance
Fantasy: Mad Clown – "Fire"
Mad Clown is hands down one of my favourite rappers. His lyrics are not just witty and relatable, his delivery is also very smooth and confident. In particular this track, he matched perfectly with the singer featuring on his track, Jinsil, to create an overall fantastic and addictive song, but it is evident that he is carrying most of the track. His emotions are spot on as well, and he doesn't come off as full of rage but rather he shows a more passive type of anger. He needs more international exposure and recognition so I really hope that he will be able to get this award.

Reality: Gary (from Leessang) – "Get Some Air"
Once again, I wouldn't be very upset if Gary ends up winning this award after all. I got to know him after watching him on popular variety show "Running Man" and it is no wonder that he has such a large fan base because the show is popular not just in Korea but in a lot of countries around the world. The track is a pretty good one as well, with a great collaboration between the featured singer (Miwoo) and Gary, but his rap is just lacking as compared to Mad Clown. He also portrays his sad emotions well but his flow and delivery isn't as smooth or as well done as Mad Clown's, so on a technical level he may not be as deserving of this award. He did put in a lot of effort for this solo release however and I am looking forward to his future work.
---
---
8. Best Band Performance
Fantasy: Hyukoh – "Comes And Goes"
This is probably the category that I feel the most for because Hyukoh is a real gem that I discovered recently due to their appearance on another popular variety show, "Infinite Challenge." It's so satisfying to watch them receive so much attention nowadays from Korean and international fans alike because their music is just that good. Indie bands and music have never been my thing, but Hyukoh is so unique and fresh that I can't help falling in love with them. Their humble attitude is another plus point, especially since they are already so skilled. "Comes And Goes" has such a chill vibe to it and it makes me feel so comfortable that I want to listen to it over and over again. By far, they are definitely the best band among the other bands nominated in this category.

Reality: CNBLUE – "Cinderella"
In contrast, CNBLUE might well be the worst band listed in this category. I say this as a fan of the band, but "Cinderella" is definitely not their best work. In fact, as compared to "Can't Stop", which they won Best Band for in MAMA 2014, "Cinderella" is unfortunately a huge decrease in standards. Where "Can't Stop" was catchy and addictive, "Cinderella" was rather annoying and I couldn't even bring myself to replay it after the first time. In a year where other bands such as Hyukoh and FTISLAND showed off more of their colour and talent, CNBLUE really shouldn't get to win this award.
9. Best Collaboration & Unit
Fantasy: VIXX LR– "Beautiful Liar"
I've always been fascinated by VIXX as a group, although their concepts sometimes scare me, their songs are always consistently good. It was this expectation that I had from them that caused me to check out their new subunit. It did not disappoint and this great release was a pleasant surprise for me. Ravi's raps in the song were amazing and really enhanced the track, while Leo did his part and sang beautifully. Together they were a strong pair and it is a pity that this song seemed to go under the radar amongst other popular releases when it is really deserving of recognition. For a debut, it is definitely a great release and I can't wait for their comeback already.
Reality: Zion T & Crush – "Just"
I probably shouldn't have been surprised that this collaboration was leading the polls because "Just" gained a lot of attention when it was first released at the start of the year. It's not the first time that these two artists have worked together, and it really shows in the way they are able to complement each other in singing and rapping. While it is a nice release, it doesn't work on an emotional way like "Beautiful Liar" did for me, so I do think that VIXX LR would be more deserving of this award.
10. Best Music Video
Fantasy: INFINITE – "Bad"
Apart from loving the song, I also enjoyed watching the music video and thought that it was very cool. The way the set was used in different ways for the members intrigued me and there were even some parts that were very creepy, especially when the mirrors were used. Although the other version of the music video wasn't nominated for this award, I also enjoyed watching the 360 VR version of it because viewers got to play around with the video while watching it to see the video from different perspectives. It was a very cool and fresh idea which made me excited for the future of K-pop music videos.
Reality: BIGBANG – "Bae Bae"
I can only use two words to describe this video: colourful and crazy. It did fit the song very well but it was extremely messy and random with abrupt scene changes and totally different vibes for each part of the song. All it does, in essence, is show off how rich YG Entertainment is, but as a music video I did not enjoy it at all. At least in INFINITE's video there was an over-arching theme that kept the video coherent and relevant to the song, in "Bae Bae."..not so much.
All in all, it can be concluded that MAMA awards is essentially a popularity contest, and while the fan polls are not always the determining factors for who eventually wins the awards, they are pretty good indicators. I'm excited to see how it turns out and I'll always be rooting for the underdogs, even though they may not be favoured to win.
Are you excited for the MAMA awards? What are your predictions? Share your throughts in the comment section below and be sure to subscribe to the site and follow us on Facebook, Twitter, Instagram, and Tumblr to keep up with all of our posts.
https://kultscene.com/wp-content/uploads/2015/11/46605975.jpg
338
600
Anna Cheang
http://kultscene.com/wp-content/uploads/2018/02/KULTSCENE-LOGO-2018-TRANSPARENT-RED.png
Anna Cheang
2015-11-06 06:35:49
2015-11-06 07:55:57
Fantasy Vs Reality: MAMA 2015 Award Winners