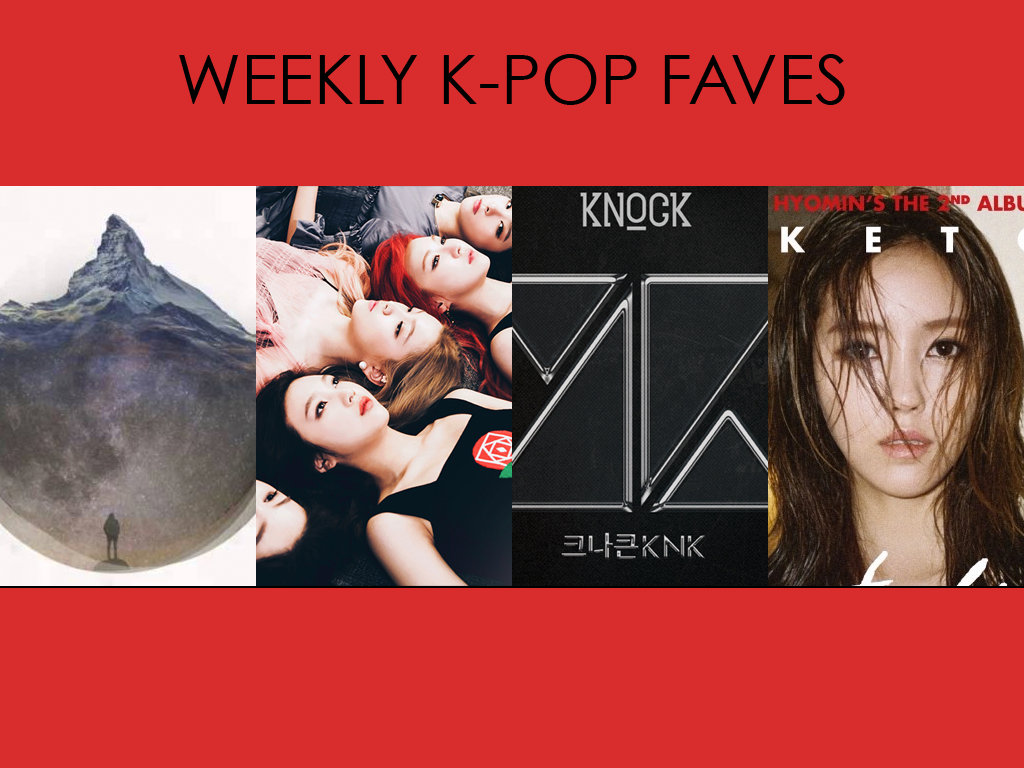 After nearly two years of our KultScene Playlist Sunday, our staff put their heads together and decided it's time for something now. So this week we are debuting KultScene's brand new Weekly K-Pop Faves column. Don't mind us though, because we're cheating just a tiny bit this week, since we haven't covered many of the March releases. So, without further adieu, please enjoy our inaugural edition of KultScene's Weekly K-Pop Faves.
1. Ian Jo's "The Little Prince Of The Rose" (released March 8)
The release of this ballad is a special one because it does not just mark a singer's debut, it is also a discovery of a beautiful gem, at least for this K-pop industry. Ian Jo, a new singer-songwriter from a relatively obscure company, Madeleine Music, charmed with his voice, which was certainly not the typical ballad sound. Rather than using techniques like vibrato or showing off his high notes, Ian Jo's voice was simple and even stark at some points, but it still carried the right amount of emotion and strength. The song is masterfully crafted and the various instruments blended well together to complement the overall feel of the song. It's a pity that this singer and his company are not more well-recognized; it's shocking that a song of this quality has only 251 views on Youtube. I'm certainly looking forward to the day that Ian Jo becomes an accomplished musician but until then, "The Little Prince Of The Rose" will sustain me.
— Anna
---
---
2. Hyomin's "Sketch" (released March 16)
"Because I'll be awakened by the tip of your brush."
Before Secret's Hyosung comes back, Hyomin of T-ara has staked a claim for the sexiest girl group solo release of the year. That being said, I don't think it matters what else comes out because everything about "Sketch" is sexy. The silky smooth R&B that bobs up and down with incredible ease and Hyomin's high pitched vocals are almost dripping with sensual sweat. Piano twinkles in and out to offer a sweeter touch. The dance break is a bit too heavy around the rest of the song; I can see what they trying to do but it doesn't really work, especially when the choreography that came before consisted of slow, simple but beautiful movements. It touches on the verge of overly explicit but is reigned in just right.
— Joe
3. KNK's "Knock" (released March 2)
If there's a song and group debut that took a few of the KultScene writers by storm is KNK with "Knock." Seemingly out of nowhere, the guy group debuted with a hard-hitting mid-tempo angsty ballad about not wanting to renounce the girl they like then turns into a sort of intro at the chorus. Inconsistent? Maybe, but it's simplistic instrumentals emphasizing the percussion at the chorus and the variety of vocals tie it together to be one of the best debut song by a rookie this year. And of course, the fact that they all seem like fashion models just adds fuel to the "omg i can't stan another group" fire. This writer only hopes KNK survives long enough to give us more stunning releases.
— Alexis
---
---
4. Red Velvet's "One Of these Nights" (Released March 19)
Red Velvet's done a complete 360 from the upbeat dance concepts of "Ice Cream Cake" and "Dumb Dumb" that made them big last year and come back with their velvety side on "One Of These Nights." The song is a building mid tempo tune that incorporates a variety of orchestral elements and a tapping bass to transform into a melodic, sultry ballad that highlights Red Velvet's vocals. The song is a bit funky, in that it's too all over the place with its ambient sound and transitions to be a true ballad but not upbeat enough to be any sort of dance track. "One Of These Nights" caught many Red Velvet fans off guard after the group's brighter sounds and even their sexier concepts ("Automatic," "Be Natural") but that's definitely not a bad thing. Red Velvet's wowed on "One Of These Nights" in a way that was perhaps necessary for their longevity. Previously, Red Velvet's songs were particularly gimmicky (and this one is too, to some degree thanks to hidden meaning related to the Korean title and a traditional folktale,) but "One Of These Nights" first and foremost puts Red Velvet's belting and melodies ahead of the ear catching beats that their other songs have thrived on. "One Of These Nights" shows Red Velvet's cohesiveness as singers as well as a, somewhat necessary, reminder that Red Velvet has come a long way since the juvenile sound of their debut song, 2014's "Happiness."
—Tamar
What was your favorite song from this month so far? Share your thoughts in the comment section below and be sure to subscribe to the site and follow us on Facebook, Twitter,Instagram, and Tumblrto keep up with all of our posts.
https://kultscene.com/wp-content/uploads/2016/03/KultScene-Sunday.png
768
1024
KultScene
http://kultscene.com/wp-content/uploads/2018/02/KULTSCENE-LOGO-2018-TRANSPARENT-RED.png
KultScene
2016-03-20 18:09:12
2016-04-10 19:27:17
Weekly K-pop Faves: March 1(3)-March 19