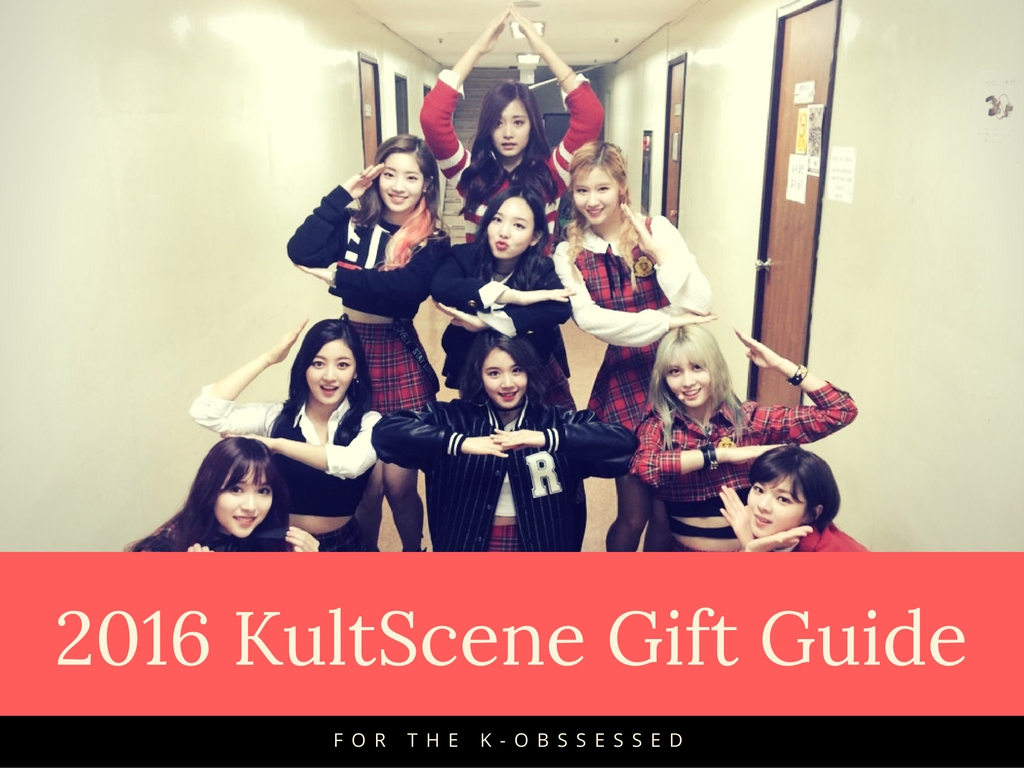 It seems like the holiday season already began as far back as September, but for many of KultScene's readers it kicks off in earnest on Thanksgiving day when the Black Friday sales jump into action in the US (and much of the rest of the world!) Every year, we've greeted the busiest shopping season of the year with our K-pop-oriented gift guide and once again we've put our heads together and come up with some great ideas.
Albums and K-pop swag may be a lot of fun (all the lightsticks and posters!!) for the music fans, and you may be tempted to see if that drama you know they love is available on Amazon, but there's so much more out there! Along with our recommendations, we're offering a few discounts and giveaways throughout the next month, so make sure to check back throughout the holiday season!
Scroll below to see our rotating giveaways. Currently we're giving away a Korea Curated Box, so scroll down to enter!
For The Masking Fiend
There's a lot of K-beauty-oriented subscription boxes out there (and on this gift guide), but Piibu Subscription Box is the answer to every masker's dreams. If you know someone who has ever tried the 10 masks in 10 days challenge, Piibu's box filled with different masks is perfect for that. The monthly subscription box comes with a variety of masks from different Korean brands.
Price: $19-108, depending on the subscription plan
Piibu is offering KultScene readers a chance to win a box, so enter below (begins at midnight 11/24). However, this is only available for those in the US, sorry!
Update: Thanks to everyone who entered our Piibu giveaway! Congratulations Naomi Pangelinan for winning!
For People Who Love Wearing Their Fandom Hearts on Literal Sleeves
Everyone loves T-shirts, right? TeePublic gives artists an opportunity to sell their designs for $20, and there are some really great K-pop themed ones available through the outlet so just dig around a bit. We're fans of designs by sittinginclover and dekoreate, but there's a lot more K-related items on the site. The site is called TEEPublic, but you can also get the designs on a variety of items, like cell phone cases and mugs!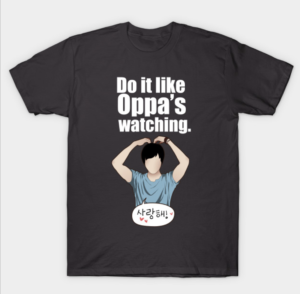 Price: Tees for $20
For the K-pop Inept
Just in case someone in your life is completely lacking all knowledge of Korea's music industry, Woosung Kang's recently released The KPop Dictionary is probably a good place to start. Or, you know, take a look at our other fact-finding suggestions.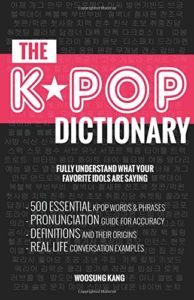 Price: $6 for Kindle version, $13 for paperback copy
---
---
For The Skin Tone Perfectionist
For some people, sunscreen is all you need before leaving the house. For others, you better have your primer, foundation, powder, and setting spray. Most of us are somewhere in between. Missha makes it pretty easy, with their BB Boomer primer setting things up as a great base for whatever you're dressing your face up with. (Plus, Alexis swears by their Time Revolution Essence!). Everything on Missha's site is 30% OFF between Dec. 1-27 and there's a lot of free gifts, including sheet masks and samples of some of their Time Revolution products.
Make sure to enter our Missha X KultScene giveaway! We're giving three winners a gift set worth $90 featuring the BB Boomer, Missha's Time Revolution Night Repair Science Activator Ampoule, Time Revolution The First Treatment Essence. However, only U.S. residents can participate since the prizes must be sent to an address within the country.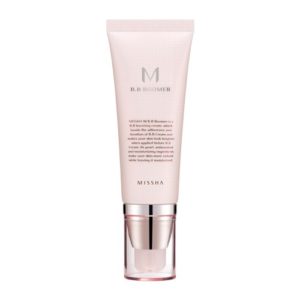 Price: Regular $15, but on sale for $9
Thanks to everyone who entered our Missha giveaway! The winners have been notified.
For The Lipstick Loving EXO-Ls
Apparently, Sephora has shades in their Rouge Cream Lipstick line that sound suspiciously like they were named after songs by EXO, like "Call Me Baby" and "Lucky One." It may or may not be related, but it's a nice little token with an inside joke for anyone who wants a piece of K-pop in their makeup bag. [Let KultScene know if you find any other K-pop connections at Sephora!]
Price: $12.50 each
For The Lipstick Loving Wino
No, I don't mean a fan of WINNER (shout out to Inner Circle!). Style Korean has a lot of really cute products, but our favorite is their Labiotte Wine Tints. Or just buy them some soju or plum wine!
Price: $9 each
For The K-pop Fan Always Losing Their Headphones
Psy apparently tested these adorable brightly colored earbuds from Soul Electronics. So if that celebrity endorsement matters to you, here you go! They come in a variety of different neon hues so can suit just about anyone's taste. (And maybe buy an album or two with them?)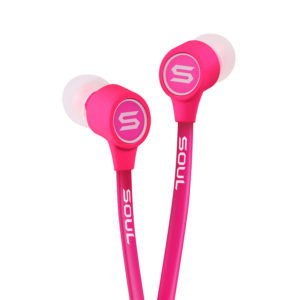 Price: $50
For The K-Beauty Confused
What the heck is the 10 step solution? If your giftee, or yourself, are befuddled by the nuances of K-beauty skincare, the BomiBox is the perfect place to begin. Each box comes with eight full or deluxe sized Korean beauty products, ensuring that you'll have a diverse range of items to peruse as you dig further into K-beauty.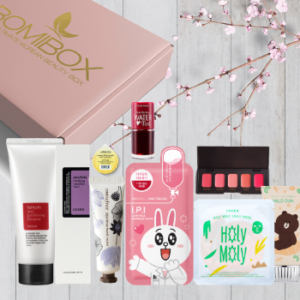 Price: $37, but if you use the code KULTSCENE you get $2 off each order you make. For life!
Thank you everyone for entering and congratulations, Briana Fortunato!
---
---
For The Cuddle Buddy
Zombie Mamma makes some adorable K-pop plushies, specialized upon request. So if you know someone who wants to be able to brag about sharing a bed with their favorite Korean star… Here's your chance! Contact Zombie Mamma through her Facebook page.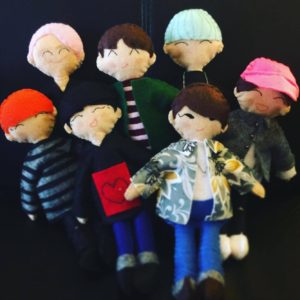 Price: Prices range from $50-$60, depending on how elaborate you want to get with the hair, outfit, etc.
For The Burgeoning Anthropologist
K-beauty and K-pop is good and all, but is that really what Korea's all about? Definitely not! Korea Curated and Inspire Me Korea are two different subscription boxes that bring a little bit of Korean culture straight to your front door.
Korea Curated offers subscription boxes featuring Korean items that aren't typically sold outside of Korea. Each month's box can feature anything and everything, filled with things such as Korean snacks, toys, artwork, socks, craft projects, and more. (Plus it's run out of Korea by a married couple, Cory and Marie, which you know it's filled with love!) If you use the code KULTSCENE, you'll get 20% off your first order.

Price: $43-75, depending on the size of the box.
Inspire Me Korea, on the other hand, offers the most diverse Korean subscription boxes around with their monthly culture boxes geared to both men and women, plus they also feature a beauty box. It's UK based, but don't worry, they ship their boxes around the world. If you use the code KULTSCENE you can get 10% off your first order.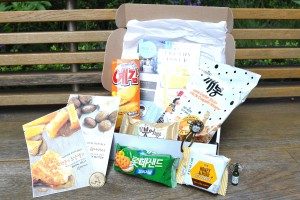 Price: £13.99-40 (about $18-100 USD), depending on the subscription
a Rafflecopter giveaway
For The Foodie
Watched Let's Eat or Drinking Alone? There's so much food, how can you not want to try some Korean food firsthand? We spoke to the women who started Crazy Korean Cooking years ago, but they have these DIY kits that we think would be a great addition to any kitchen pantry.
They also have a great option to get meals shipped directly to your door , and if you use the code KULTSCENE you can get 25% off your first order. Or, if you're looking for something more stocking-sized, there's also the A Very Crazy Korean Christmas Gift set filled with some fun items, ranging from food to kitchen gloves. (Literally!) If you're interested in that, use the code KULTCRAZY to get 10% off. Both codes expire on Dec. 18, so decide which delicious-looking foodstuff you want soon! There may be times when you want to get drinks such as Soju in very cute mugs. If you're a K-pop and K-drama series fan, you could get custom mugs with photo of your favourite singers or stars making it even more personal to you.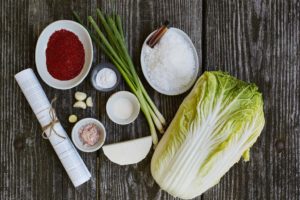 Price: $19-85
What's your ideal holiday gift, either for yourself or for others? Share your thoughts (and pictures of your holiday shopping!) about this article in the comment section below and be sure to subscribe to the site and follow us on Facebook, Twitter, Instagram, and Tumblr to keep up with all of our posts.
https://kultscene.com/wp-content/uploads/2016/11/collective.jpg
768
1024
Tamar Herman
http://kultscene.com/wp-content/uploads/2018/02/KULTSCENE-LOGO-2018-TRANSPARENT-RED.png
Tamar Herman
2016-11-23 17:09:12
2017-01-16 18:57:16
2016 Gift Guide For Lovers of K-Pop, K-Drama, & K-Beauty