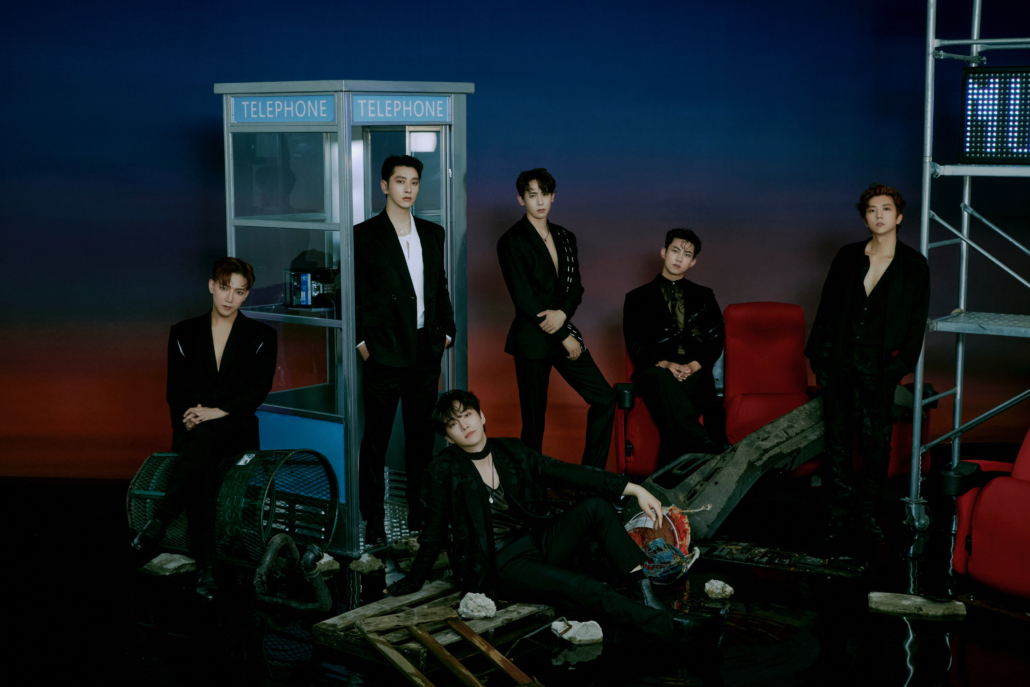 By Fabiola Álvarez
2PM, one of the top 2nd gen boy groups, made their comeback on June 28 with MUST, their seventh full-album and their first after a five year-hiatus due to the teams' military enlistments, individual projects such as acting or solo work, and even having a member leave JYP Entertainment – the company that created them – and sign with another label.
For many, male K-pop idols' conscription once meant the end of the idol or their group's career as we knew them. As time passed, fan loyalty became stronger and longer-lasting as entertainment companies found strategies to keep them engaged and entertained with other activities. A military reform also helped, turning what used to be a 24-month mourning period into an 18-month hiatus.
Being able to come back to a roaring fandom ready to support your next endeavors is a skill perfected by idols from the second generation — or 2nd gen as it's commonly referred to. The precedent they set for creating solid fan bases around the world at a time when the internet wasn't immediately accessible to us through our phones is undeniable. But it is their ability to adapt to the digitized world and connect with fans that crave an onslaught of instant online content what is affording them a second wave of popularity in their careers.
The return of 2PM is the newest addition to a small set of 2nd gen K-pop groups that are making remarkable comebacks after finishing their military services and placing high on the charts, just like they did 10 years ago during their beginnings. Maybe their fandoms aren't as big as the ones currently dominating the K-pop industry, but they're keeping up in their own ways and basking on the longevity they cemented years ago.
The most evident case of the group's relevancy as it relates to the general public was being invited for the first time as a whole group to JTBC's Knowing Brothers, one of the top variety shows in South Korea. And when it comes to album sales, they broke their own sales records with MUST, with 79,000 units sold during the first week of release — an overwhelming surprise considering that the group returned from a long break from the stage.
Their lead single "Make It," which was written by member Wooyoung and producer duo HotSauce, has helped reintroduce 2PM to the new K-pop environment. While many remember 2PM from the party anthem "Hands Up" or the theatrics of "Heart Beat," with "Make It" they're showing a relaxed yet grown-up image that builds on latter hits like "Come Back When You Hear This Song" and "ADTOY." MUST is a 10 track album with several of them written by Jun.K and Taecyeon, and also includes an acoustic version of their very popular, now viral, song "My House."
As the global K-pop fandom as a whole experienced considerable growth in the past couple of years, older groups that weren't active, such as 2PM, are now hopping back into an even fiercer competition in the ever-evolving industry — and they're completely owning it. Leaning into the mature charm that made Hottest, their fandom, fall for them in their beginnings, they are appealing and captivating new audiences by staying true to their brand. 2PM's strengths prevail because of their relatable lyrics that go beyond the simplicity of everyday life, strong synchronized choreographies, and a varied vocal assortment among the members. Also, the fact that the group has kept a fun, strong, and even a sort of chevalier image throughout the years, which earned them the "beast idol" moniker, doesn't hurt.
In 2017, as a farewell to their fans, 2PM held the 6NIGHTS concert series with over 30,000 fans attending the shows before going on hiatus. When the members were all finished with their military service, the COVID-19 pandemic hit the world, ultimately forcing people to confinement and making social media people's only connection with the outside — or with their idols, in K-pop's case. A year has since passed, but in-person activities such as concerts, fan signings, and other events that involve big gatherings have remained suspended.
---
---
It's true that not all 2nd gen idols reach stratospheric numbers of virtual interaction like newer, more social media savvy groups like BTS, BLACKPINK, and TWICE. However, their other media appearances work as the appetizer for these groups' long awaited comebacks: either acting in internationally broadcasted K-dramas via streaming, opening YouTube channels, jumping on newer social media platforms like TikTok, hosting variety programs, and appearing on different online modes like live streamings and podcasting. All of this further humanizes the idol's image, expanding on what led them to fame in the first place. As more seasoned idols, being versatile and opening up to technology makes them accessible to younger generations who never had to hunt down a 10 part episode of Strong Heart on YouTube.
But it's not just nostalgia that's boosting the comebacks of 2nd gen groups like 2PM, HIGHLIGHT, SHINee, and even Taeyeon from Girls' Generation. It's their ability to adapt and grow in an industry that thrives on youth and constantly demands more from the artists, not only with creative input, but also with fan engagement through their online presence.
2PM, who hadn't been exposed as a group to this very online approach to fan connection, began engaging its loyal fan base by inviting them to join online activities such as streaming parties or reminding fans to stream the "Make It" music video. And doing so worked well: "Make It" hit 3 million views in the first 24 hours of being released, surpassing the fan goal set for 2 million. Then, just two days later, the music video reached 10 million views, making this comeback music video one of their fastest growing videos.
SHINee, with a more active career in the past years, has managed to have a constantly growing fandom while their oldest fans are actively supporting the group, becoming one of the veteran groups with great support in the industry. Their latest album Don't Call Meand it's repackaged version Atlantis were praised for showing a mature image of the group whilst still experimenting with various genres and staying true to the colorful personalities that has gained them recognition since their debut. And since variety shows are still a huge necessity to further artists' profiles with the general public, Key's weekly appearances as regular cast member on DoReMi Market (also known as Amazing Saturday), has seen his popularity grow with his infectious and sassy persona. This also ultimately helps SHINee's profile, with many of the group's biggest hits being frequently aired during the shows' games and playlists. Also, Taemin's solos and participation in SuperM kept SHINee adjacent to the current K-pop environment.
Then there's HIGHLIGHT. After three years of turbulence, the group released their fourth mini-album THE BLOWING, their first comeback since concluding their mandatory military services and as a quartet. The title track, "Not The End" composed by member Gi Kwang, was a reminder to fans that, as the chorus says, they're still here and it's not the end, opening a new chapter in HIGHLIGHT's history filled with the same determination they had during their many group struggles. Now under their self-funded company, Around Us Entertainment, HIGHLIGHT has been more active on social media, connecting with fans through photos and live streamings. 
A few weeks prior to HIGHLIGHT's comeback, member Doo Joon was confirmed to co-star in his first drama since completing his military duty. Similarly, Dong Woon will finally debut as an actor starring in web-drama The Guys I Want to Catch alongside TEENTOP's Niel, PENTAGON's Woo Seok, and VICTON's Se Jun, making HIGHLIGHT one of the few K-pop groups where all of its members have starred in TV and musical theater.
---
---
And though women aren't required to serve in the military, few 2nd gen female idols have remained a staple in mainstream media as Taeyeon, who recently came back with "Weekend." In addition to her multiple solo releases, she has also been active on TV. After having three members out of eight not renewing their contracts with SM Entertainment, Girls' Generation as a group went into hiatus — but that didn't stop the members from standing out beyond music. The iconic 2nd gen female idol group has stayed in the spotlight over the years, with members being active in several fields in the industry. 
To name a few examples, Yuri opened her own YouTube channel to stay in touch with fans through Yuri's Winning Recipe, a cooking talk show so popular among that was recently picked up to also be broadcasted on TV. Yoona, Seohyun, and Sooyoung have further solidified their acting careers with the first two mentioned leading in movies to be released in the next year, whilst the last starring alongside 2PM's Chansung in the web drama So I Married an Antifan. Tiffany will be a mentor in new survival show Girls Planet 999 and just starred in the musical Chicago. Hyoyeon has released various singles, performs as DJ HYO, and even participated in the survival show Good Girl. Also, the members still under SM promoted as Oh!GG in 2018.
Of course, Girls' Generation is a unique case for female groups. With most 2nd gen girl groups gone, the recent one-off performances by After School and 9Muses has shown that interest in these legendary groups is still alive. Hopefully these female acts, as well as other beloved 2nd gen groups like SISTAR, can have full-fledged comebacks like their male contemporaries are able to do so.
Before, groups were given an expiration date of around seven years due to various factors, such as creative or personal differences, military service, continuity of education, and contract terms. The once feared and hated so-called "Seven year curse" wiped out several K-pop groups that were huge names in the industry at the end of their contracts. But those who overcame that barrier were the idols who best adjusted to the times and conditions and did not close their vision to being a single thing or settled for what was offered by their companies. The ones that persist today are those idols and groups that worked in different aspects of being creatives to continue growing and reaching different audiences, not just leaning on their fan bases. Still having a solid company, like one from the Big 3 or your own, backing you helps too. 
Diversifying into various fields allows these older idols to appeal to fans and general public alike, once again setting an example for newer generations of how to stay active and welcomed in a business as competitive and demanding as K-pop continues to become.
Don't forget to subscribe to the site and follow us on Facebook, Twitter, Instagram, and Tumblr to keep up with all of our posts.
KultScene is a writer-driven website dedicated to creating a platform where diverse voices' takes on K-pop can be heard. If you like this post and would like to see more, please consider contributing to KultScene's writers fund. KultScene's writers are compensated for their work, time, and insight. Email us for more details.
https://kultscene.com/wp-content/uploads/2021/07/2PM-1-scaled.jpeg
1707
2560
KultScene
http://kultscene.com/wp-content/uploads/2018/02/KULTSCENE-LOGO-2018-TRANSPARENT-RED.png
KultScene
2021-07-12 15:59:04
2021-07-12 15:59:17
2PM's comeback, 2nd gen nostalgia, & breathing new life into older K-pop acts