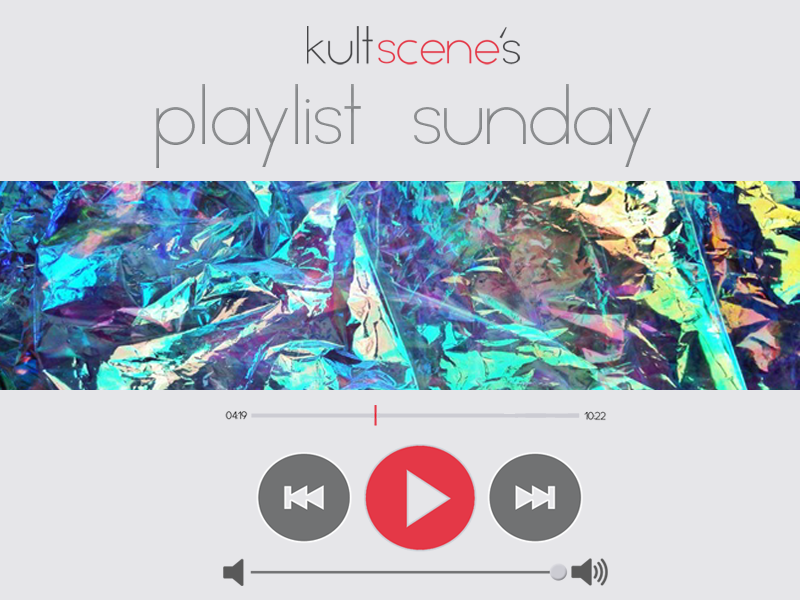 Every day in K-Pop brings new comebacks, new music videos, new everything, and that includes rookie groups that debut in hopes of making lasting impressions on fans and being successful. Countless new groups debuted in 2014, so for this week's Playlist Sunday, we all picked a particular group that stood out from the rest to us.
The R&B-Hip-Hop duo 2000 Won may not be so popular among international K-Pop fans, but their debut song I Hate Seoul is a wistful soul-filled song that highlights the duo's strength. 2000 Won gained popularity in K-Pop Star 2, but only debuted in 2014. Singer Hyobin, with his flower boy looks, stars in the music video with Hello Venus' Nara, as a man who has to leave Seoul because every place he visits reminds him of his ex-girlfriend. Ildo, 2000 Won's rapper, acts as the narrator and Hyobin's conscious, and breaks up Hyobin's melody with his powerful raps. Not an idol group, but this song is one of my favorite of 2014.
–Tamar
While Wonder Girls' Ye Eun is not new to K-Pop , her alter-ego HA:TFELT is. Her song Ain't Nobody, as well as her full solo album, really impressed me. Her debut solo track it's an exceptional piece, a mixture of a ballad, dub step, and trap. The mixture of different genres creates a very unique musical experience that makes the listeners empathize with what HA:TFELT is feeling in the song.
–Alejandro
Mamamoo is one of the best rookie groups of 2014, in my opinion. These four ladies exude sultry sexiness. Their songs are jazz and swing based, but relevant and catchy. The ladies' vocals are all exceptional, which is a feat in K-Pop. It's rare to have more than one or two great vocalists. Even their rapper, Moonbyul, is quite good. Her rapping somehow fits seamlessly into Mamamoo's jazz sound. Each girl shines in their songs and their music videos are fun and entertaining. Piano Man is Mamamoo's comeback single, and it further proves that they have the voices and attitudes to go far in the business.
–Tara
I was not entirely impressed by this year's rookies, but Nega Network's LABOUM immediately stood out as the highlight for me. That does not, however, make them merely the best of a bad bunch. Their second single of the year, What About You? is an excellent entry into the quirky cute category similar to Hello Venus. With elements of '80s pop, an assured interesting rap, ticking 8-bit beats, and a member who looks like Girl's Day's Hyeri, where can you go wrong?
–Joe
Big things were expected of JYP Entertainment's newest boy group, especially since SM's rookie group was doing exceedingly well. And while GOT7 has not yet taken K-Pop by storm like EXO or even WINNER, their debut and two subsequent comebacks have brought catchy, well-produced singles with top notch performances. Their latest, Stop Stop It, is heavy on the autotune, but instead of this being a crutch for the young group, it was actually used on the two best vocalists in order to create a futuristic sound on par with the music video. Good luck trying to get the chorus out of your head or not to do the choreography after watching the music video since Stop Stop It is highly infectious. What's more, each of the members got at least a decent part in the song and they were all allowed to shine, making this song even more enjoyable.
–Alexis
Who's your rookie 2014 favorite? Share your thoughts in the comment section below and be sure to subscribe to the site and follow us on Facebook, Twitter, Instagram, and Tumblr to keep up with all of our posts.
https://kultscene.com/wp-content/uploads/2014/11/KultScene-Playlist-Sunday-Holographic-3.png
600
800
KultScene
http://kultscene.com/wp-content/uploads/2018/02/KULTSCENE-LOGO-2018-TRANSPARENT-RED.png
KultScene
2014-11-23 16:10:55
2014-11-23 16:10:55
Playlist Sunday: Rookie 2014 Edition