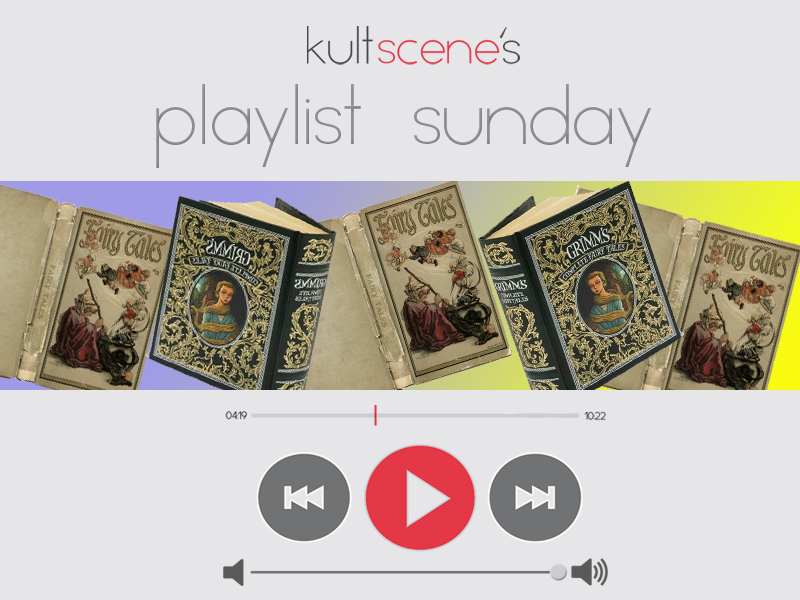 Everyone loves a good fairy tale and all of us here at KultScene are no exception to that. K-pop delivers with many fairy tale-themed and styled songs that are not only attractive musically, but lyrically as well. From the title of songs to the other worldly feel to the lyrics, K-pop provides us with a healthy amount of fairy tale songs to choose from. These are just a few that of those songs that we wish to share with you in this week's Playlist Sunday.
EXO's love song titled Peter Pan uses the Neverland story, but instead of Peter falling in love with Wendy, he is looking for his true love, the fairy Tinkerbell. Throughout the song, EXO lets the listeners know the story of Peter and Tinkerbell. Peter starts looking back at an old diary and reminisces about all the memories that he had together with the fairy, only to realize how much he misses her and loves her. Even if he is trapped in time and still a child, he is ready to become a man for her and be with her. EXO delivered a cute ballad with soft and beautiful vocals thanks to the group's vocalists. With Peter Pan being one of my favorite fairy tales, I just couldn't help but love this song.
–Alejandro
With sweet, delicate vocals and an infectious electro pop beat, Neon Bunny's 2012 song Oh My Prince sounds like a fairy tale in itself. However, the actual lyrics are another story. The singer uses "prince" to describe a guy's negative traits rather than good ones, meaning a man who thinks he's all that. Right off the bat, she disses the guy by telling him she doesn't care what school he graduated from or what household he comes from, and suggests he tattoos it on his face given he's so proud… you can imagine how the calling-out continues throughout the song. The use of the jarring lyrics and Neon Bunny's sugary tone set a cool contrast that pokes fun at these types of guy. Because no, the idea of having a prince in your life or as your partner isn't always a fairy tale.
— Alexis
Before Disney, L. Frank Baum's The Wizard of Oz was the epitome of the American fairy tale, and Clazziquai's Wizard of Oz puts music to dream-like quality of the famous story. Alex and Horan's whimsical voices match with not only the famous story itself, but also with the hypnotic, poppy-induced tune created by DJ Clazzi. The song tells the story of how we all really live in Oz without realizing it, thanks to our dreams and adventures. The music video is also fairytale inducing; it features some of the most popular stars from 2009 including Kim Bum, Kim Ki Bum of Super Junior, Lee Yeon Hee, and Yoo Seungho.
–Tamar
In the hands of Ga-In fairy tales become a lot more adult and sexual than your usual K-pop fairy tale concept. If EXO are mischievous rascals as Peter Pan, Ga-In is a sexy temptress as Tinkerbell. Tinkerbell is about two Romeo and Juliet-like lovers who meet up at night for their fleeting but passionate sexaul encounters. Ga-In's solo work is known for pushing boundaries, and Tinkerbell is the song that does this on her second album Talk about S. The lyrics are a great reimagining of a fairy tale with added maturity. The production is innovative and jarring. It sounds like she took the Latin guitars from Irreversible and cut out every second note. The pre-chorus is built around a strange vocal effect similar to the guitar. So if you're looking for a more adult fairy tale, Ga-In's your girl.
–Joe
U-KISS' Neverland is a fun song about a fantasy land where staying young and having fun are priorities. The beat on Neverland is club-ready and will make anyone feel young again. You can shout the chorus to the skies as you dance the night away wishing you were flying to Neverland. If it's good enough for Peter Pan and for U-KISS it's definitely good enough for the rest of us. The song doesn't boast much lyrically or have any deep symbolism behind the words. Instead it makes us feel like a kid again as we jump around the room with the volume turned all the way up.
— Tara
What are some of your favorite Fairy Tale-themed K-pop songs? Share your thoughts in the comment section below and be sure to subscribe to the site and follow us on Facebook, Twitter, Instagram, and Tumblr to keep up with all of our posts.
https://kultscene.com/wp-content/uploads/2015/01/PlaylistSundayFairyTalesFeatured.png
600
800
KultScene
http://kultscene.com/wp-content/uploads/2018/02/KULTSCENE-LOGO-2018-TRANSPARENT-RED.png
KultScene
2015-01-11 17:25:12
2015-01-11 19:37:05
Playlist Sunday: Fairy Tale