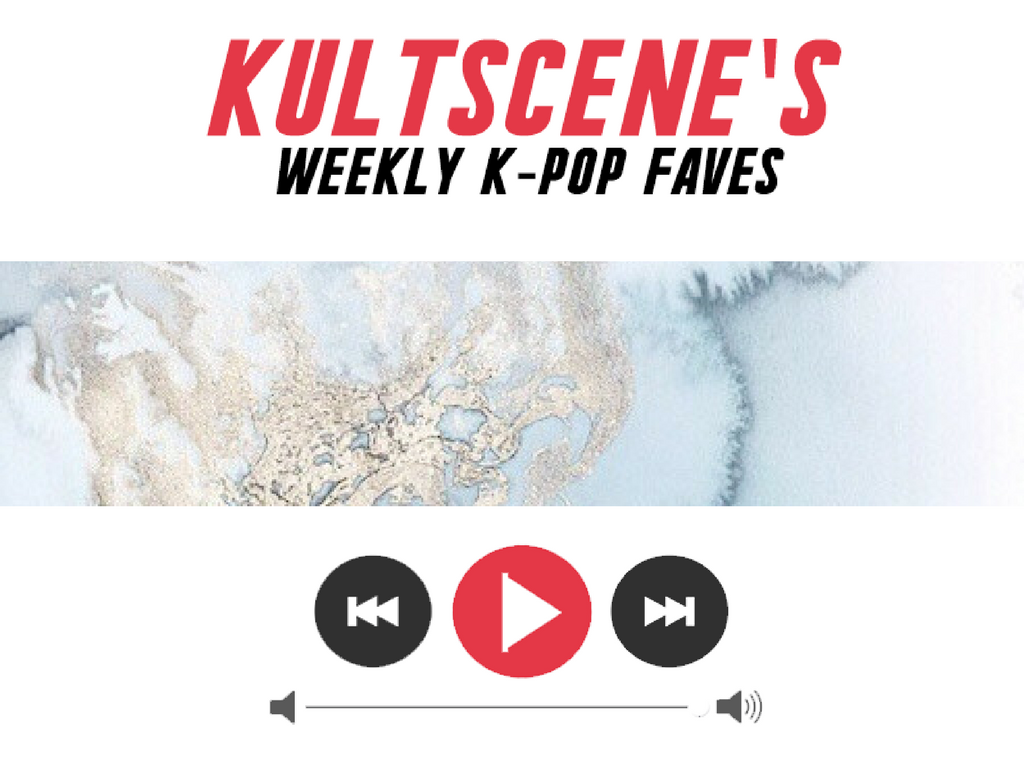 This week for our K-pop faves, we turned to up and coming faces that we're all familiarizing ourselves with. To balladeers to rappers to amazing SM Entertainment performers, these are our faves.
"Francesca" by Hash Swan feat. Dean (Released Feb. 21)
Earlier this week, the rapper and Show Me the Money alumni Hash Swan dropped his second mini album, Alexandrite. The record features a slew of famed producers, such as Cha Cha Malone and Gray. For the album cut "Francesca," Hash Swan teamed up with Dean and delivered a "Havana"-esque tune. The rapper's laid-back flow paired with Dean's own signature crooning plus rapping create a mellow vibe and is a low key bop.
—Alexis
---
---
"Baby Don't Stop" by Ten and Taeyong of NCT U (Performed Feb. 24)
So it's not technically out yet until tomorrow, but Taeyong and Ten's NCT U duet of "Baby Don't Stop" premiered on the 24th, so it counts for this week. The minimalist track utilizes digitized drum beats and a smooth bass riff to provide a melody over which Ten and Taeyong alternate between smooth crooning verses and deep-voiced raps. Both are known as dancers in the group, and the performance perfectly pairs their dynamic grace. The best part about it, personally, is that it gives Ten a chance to fully show off his vocals, in a way he wasn't necessarily able to do in NCT U's "The 7th Sense" or even own solo "Dream In A Dream," where the ambiance overtook his vocal delivery. But with a clear tone and his charisma that has made him NCT's No. 1 Bias Ruiner, "Baby Don't Stop," at least the performance version if not the single and MV itself, give Ten that moment to shine while countering it with Taeyong's smolder. It's honestly one of the most mature sounds NCT's shown off so far, and I'd love to see more of it.
—Tamar
---
---
"Excuses" by Jung Seung Hwan (Released Feb. 19)
Coming off the success of his first mini-album "His Voice," balladeer Jung Seung Hwan made his return to the K-pop scene with his first full album Spring Again. While it is mostly an album of slow ballads, "Excuses" stands out for the amazing vocal technique and range he displays in this song. From the instrumentals which come across more harshly here than in the other tracks to the overall more angsty mood of this song, there is ample room for Jung Seung Hwan to express himself here, and he pours in his emotions in a way that he's never done before. For me, "Excuses" beats out even the title track of this album, "It's Raining," and it shows his immense growth as an artist even over the short span of this year, evidenced also by how he wrote the lyrics of this song (and others in the album) with his CEO Yoo Hee Yeol. It's only the beginning for this talented vocalist, and I can't wait to listen to more.
—Anna
Let us know your favorite song of the week in the comment section below and be sure to subscribe to the site and follow us on Facebook, Twitter, Instagram, and Tumblr to keep up with all of our posts.
https://kultscene.com/wp-content/uploads/2018/02/weekly-kpop-faves_feb-2017.png
768
1024
KultScene
http://kultscene.com/wp-content/uploads/2018/02/KULTSCENE-LOGO-2018-TRANSPARENT-RED.png
KultScene
2018-02-25 21:04:11
2018-02-25 21:06:40
Weekly K-pop faves: Feb. 19 – 25