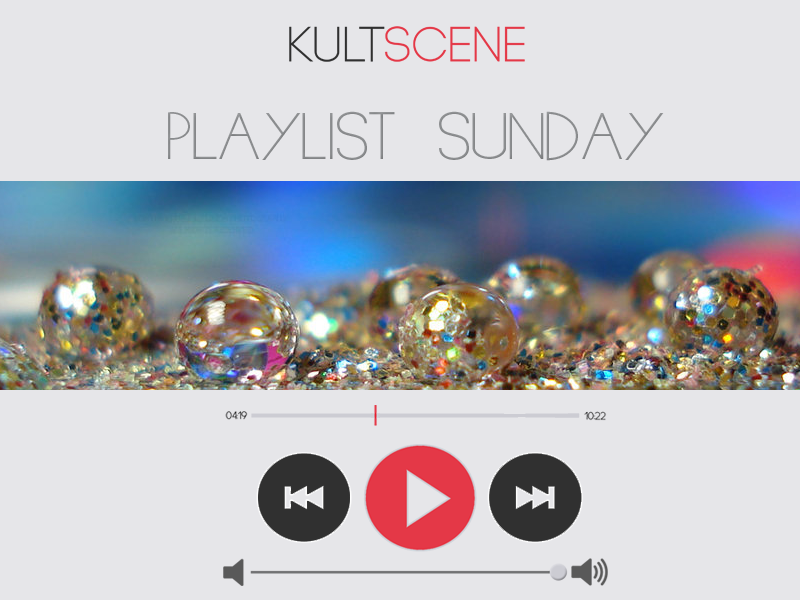 Even if Korean broadcasting stations aren't keen on airing songs that contain name brands on the lyrics, that doesn't stop the artists from including them. Or at least not on the B sides. Hey, the struggle is real and they need their singles to get some airplay. So for this week's playlist, we're talking about our favorite songs with shoutouts to fashion houses and overall brands. Because even though they're rare — especially with K-pop — they exist.
Seven member hip hop group BTS released this catchy ode to Converse high tops on their 2015 mini album, "The Most Beautiful Moment In Life Part 1." Their leader, Rap Monster, said his inspiration for the lyrics stemmed from the notion that his ideal woman should wear red Converse high tops. Clearly implying that Converse should be the only brand his girlfriend wears, the rapper jokes: "Oh f your Chanel, f your Alexander McQueen, f your Raf Simons." The song continues to extol the virtues of the Converse brand, until fellow rapper Suga declares: "I really hate Converse," simply because he feels they are they too difficult to remove when he is getting amorous with a woman. Due to strict laws on product placement in South Korea "Converse High" was banned by TV network KBS, who strongly objected to the over use of brand names.
— Eve
---
---
Some of 2NE1's early songs were just so full of sass. "Can't Nobody" was released in 2010 and won an award at the Mnet Asian Music Awards (MAMAs) that year because the video was so on point. But it's the lyrics of their English version of the song that were just jam packed with brand name shouts. The entire first stanza is just one designer brand after another: Balmain, KTZ, Jeremy Scott, Givenchy, Chrome Hearts, Fendi, they all are referenced by CL in the first few moments of the song (Lamborghini gets referenced later on). The Korean version of "Can't Nobody" doesn't have the same fashion-forward flare, but the message of the song is the same, and there is nobody who can hold these ladies down.
— Tamar
Rapper Beenzino has made it very clear over the year that he's into fashion and art. Whether it's by his everyday looks, the magazine spreads he's featured in, or his lyrics, he makes it really clear that fashion occupies an important spot in his life. And similarly to BTS, Beenzino raps about the type of kicks he likes to see his girl wearing in "Nike Shoes," which are, of course, Nike. The song is essentially an ode to this girl's style, since he talks about everything from her effortless chic charm to her tight jeans. Throughout the song, he name drops a few other designer houses like Gucci, Chanel, and Givenchy, but ultimately, it's the Nike sneakers on this girl what he likes.
— Alexis
Fans of BTS's leader Rap Monster (real name Kim Namjoon) would know that the guy loves his outfits of the day. Rap Monster, who also goes by the moniker "Kim Daily," regularly updates the group's Twitter account with what he is wearing that day. Naturally, his passion for fashion makes its way through his lyrics, as not only seen in BTS's contemporary songs like "Converse High," but also in his pre-but tracks. In his version of Wale's "Illest Bitch," he confesses early on his affinity for girls in simple white tees, denim, and a pair of red Converse high tops through his original lyrics. Other girls may talk about brands like "Gucci, Louis (Vuitton), Fendi, Prada," but to him those are the kinds of things that will mask her beauty. And even if he does refer to her as a "bitch" throughout the song, Rap Monster is a total sweetheart while showing off his fashion know-how.
— Shelley
---
---
Here in the United States it seems as though there's always a new song that comes out that has a heavy emphasis on mentioning brand names and labels. It's the norm here; artists can mention practically anything from sunglass brand Ray-Bans to vodka brand Cîroc and not receive any form of penalization for it, most of the time anyway. Meanwhile, BIGBANG's "WE LIKE 2 PARTY" was deemed unfit for broadcast on one of the major Korean broadcasting network, KBS, for mentioning a wine brand, Opus One. Sure, there were other factors that played into why the song wasn't allowed to broadcast, but you can't have a song that talks about partying and not mention the most obvious, drinking. But then again, South Korea is still considerably reserved as country, it's just insane to how quickly Korean music programs are to put a stop to streaming a song, even at the mention of a single brand name.
— Tam
What's your favorite K-pop song with a brand name shoutout? Share your picks in the comment section below and be sure to subscribe to the site and follow us on Facebook, Twitter, Instagram, and Tumblr to keep up with all of our posts.
https://kultscene.com/wp-content/uploads/2015/05/PLAYLIST-SUNDAY-15.png
600
800
KultScene
http://kultscene.com/wp-content/uploads/2018/02/KULTSCENE-LOGO-2018-TRANSPARENT-RED.png
KultScene
2015-10-18 18:09:59
2015-10-18 18:09:59
Playlist Sunday: Brand Name Shoutouts