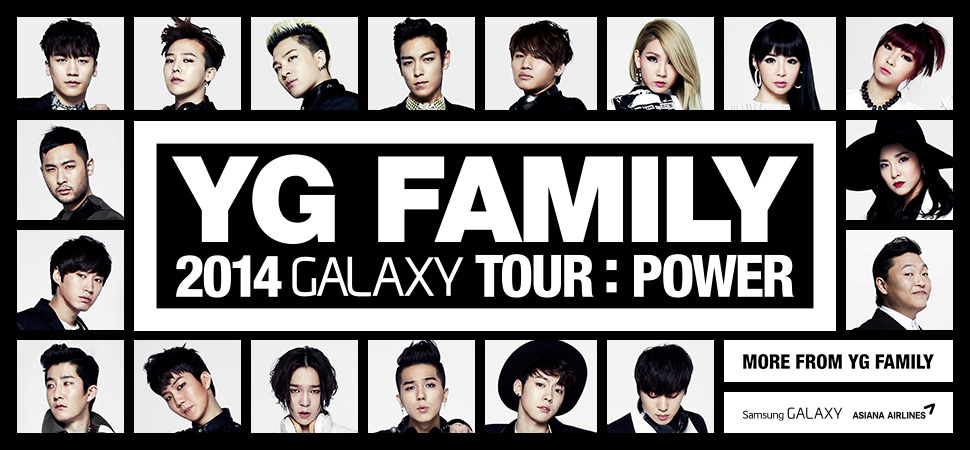 SM Entertainment is polished. JYP Entertainment is relaxed. YG Entertainment is different. Or, at least, that's what several songs from YG  have been telling fans of the Korean entertainment agency.
WINNER's Different and Hi Suhyun's I'm Different were both released in 2014, when the Korean entertainment industry has been reeling from multiple scandals relating to YG and SM (JYP has been relatively untouched in 2014). The songs, or at least their titles, appear to be an anthem for YG.
The company has not made headlines for the normal abuses of the Korean entertainment industry. While SM has struggled with contract disputes, YG artists have not sued the company. Instead, they've been involved in drug scandals. Drugs are taboo in South Korea, but rather than completely destroying the company's image (Korean netizens do heavily criticize for this,) it instead sets YG apart from other Korean entertainment agencies.
I'm different
I'm special
Don't compare me

— Hi Suhyun's 'I'm Different'
It makes YG seem a bit more dangerous, a bit more foreign, a bit more different. Everything that it does as of late, is different. It has become a trendsetter that has surpassed SM Entertainment, the longtime leader of the industry, in many ways.
If SM is the old, stalwart company of the Korean entertainment industry–with idol groups that were sure to do well, actors that were very clean cut, singers who were talented but not exactly unique as they promoted dance songs and ballads, all who are in fashion but perhaps not the people who are pushing fashion to its limit– YG Entertainment is the new company that's different in all of those regards; the antithesis of the old, typical K-Pop model.
YG Entertainment from the start was different– hip-hop reigned ever since the company's first acts. Jinusean and 1TYM, were hip-hop acts with R&B influences. BIGBANG and 2NE1, the company's next popular acts, took this hip-hop style and applied it to a more typical, idol model- dance songs, ballads, but infused with hip-hop. As both groups became more and more popular, their styles have become very distinct in an industry where it is hard to stand out. Epik High and Psy, two imports to YG from other companies, also brought the type of music that is atypical in K-Pop.
With the newest crop of YG Entertainment artists (AKMU, WINNER, iKON, Lee Hi) YG Entertainment diversified, going into new types of music that are popular in Korea, but not typical idol music. AKMU's folksy, WINNER is artistic, iKON is supposed to be hip-hop (so YG's origins), and Lee Hi sings jazz-influenced songs.
Add to that that YG Entertainment produces most of its music in house and you have a very different, unique entertainment agency in Korea, where most company's outsource.
But it's not their music alone that has led YG Entertainment's artists to stand out– it's their fashion, their attitudes, their personalities. At a certain point, an attitude of being better, being different, a sort of swag even, became the very thing that made YG known as YG Family. The company is freer with its artists, allowing them more chances to be artistically involved in what music they produce and how they live their lives.
Different is good, and YG's done a great job promoting its artists as something different from the norm in K-Pop. But it's also dangerous– Park Bom of 2NE1 was involved in a drug smuggling scandal because medicine she was prescribed in the United States is illegal in Korea; G-Dragon of BIGBANG has been involved in several minor drug rumors; iKON came off too strongly at a BIGBANG concert in Japan even though YG Entertainment's confidence is usually a key selling point of its new groups.
I'm just different
I'm just different
Don't expect kindness
I'm Angel and Demon
Misunderstanding can be harmful

— Winner's 'Different'
Many Korean entertainers come under fire during different points of the career, sometimes for big things and sometimes for silly little things. YG Entertainment's artists have faced all sort of problems, but they also, as of late, have gained a reputation as troublemakers.
The term iljin, or "bully" has been connected to several of YG Entertainment's younger artists; whether the new crew actually bullied people in high school or not, the phrase has been tossed around enough that it's stuck, likely because of the company's hip-hop background. Netizens in Korea freely discuss the iljin trainees that YG Entertainment will promote in upcoming years. That, along with the "druggie" label that Park Bom and G-Dragon have gained from their scandals, has seriously hurt the company's image.
But despite the image issue, YG Entertainment's never done better. The company has continuously produced hit after hit. Even the differences that are seen as being negative (i.e., such dramatic, illicit scandals), aren't able to counteract the fact that the music from YG Entertainment is great.
Both WINNER and Hi Suhyun sing about being different in a relationship. Even though the lyrics don't apply full heartedly to the brand, YG Entertainment has proved in 2014 that it's different and those differences are what will get the company ahead of the game.
Do you think YG Entertainment is different? Would you like to see profiles like this about other Korean entertainment companies? Share your thoughts in the comment section below and be sure to subscribe to the site and follow us on Facebook, Twitter, Instagram, and Tumblr to keep up with all of our posts.
https://kultscene.com/wp-content/uploads/2014/11/YG-Family.jpg
450
970
Tamar Herman
http://kultscene.com/wp-content/uploads/2018/02/KULTSCENE-LOGO-2018-TRANSPARENT-RED.png
Tamar Herman
2014-11-18 16:32:21
2014-11-18 16:32:21
YG Entertainment Wants You to Know It's Different