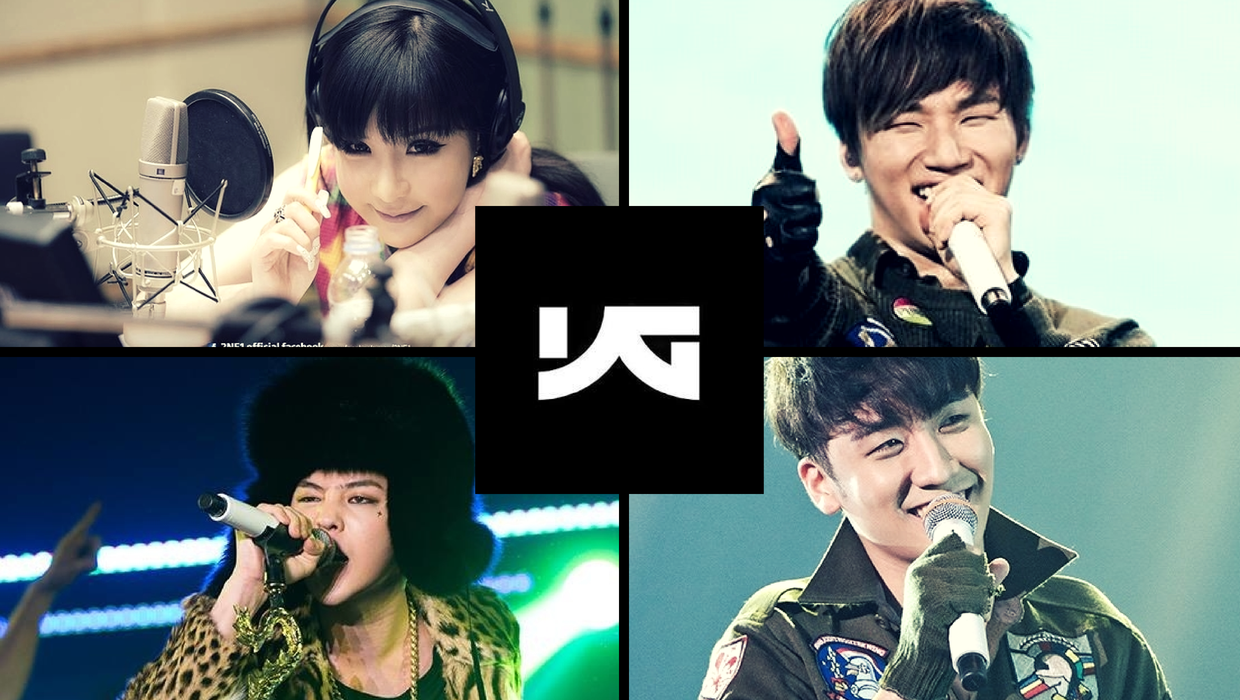 Park Bom of 2NE1's recent drug scandal, and YG Entertainment's handling of it, shows yet another time when YG Entertainment thought it was doing the right thing with its artists, but really only time will be able to heal the wound. Time and time again, YG Entertainment's damage control is just hiding from the spotlight for a bit.
And that's a problem.
Bom got caught trying to smuggle amphetamine in from the US to Korea in 2010, by trying to send the drugs through mail. YG's ceo, Yang Hyun Suk, released a statement explaining Bom's actions, and made sense of the situation- Bom had gone to school in the US and needed the medicine to help her cope with a traumatic event from her past. She didn't know that the drug was illegal in Korea, just thought that it was unavailable and had it sent to her grandmother's home because she would be doing her 2NE1 activities.
Then it came to light that the medicine was smuggled to look like diet aid. Obviously, someone from Park Bom's family knew that what she was receiving was wrong, but sent it in care of Bom's grandmother anyway–trying to keep the possible illegality being traced to Bom herself.
Since that news became public, YG and Yang Hyun Suk has stayed silent despite his previous lengthy response to Bom's situation. In fact, pretty much everyone's stayed silent. Bom has continued her 2NE1 activities, but recently stopped filming for the variety show Roommates. She will probably disappear for a bit, then come back with 2NE1 in a few months.
Check out these cool articles around the web
This is almost the exact same thing that happened with G-Dragon when he was caught smoking marijuana. If you're reading this from America, where consuming marijuana containing high amounts of THC is legal in many states, you might be quite confused. But marijuana is a drug that's illegal in South Korea. He got in trouble publicly, then came back amazingly with Blue and then, possibly Big Bang's most iconic song, Fantastic Baby. And all was forgotten because, well, it was a minor issue. Just like this one. Just because smoking marijuana is illegal where YG is from, that doesn't mean he can't invest in it with neue Cannabis Aktien available for him to look into, he may be able to at least have some part in the industry and make more money on top of the amount he already has!
Smoking marijuana may be a minor issue, but it is a big public image mess. YG seems to try to handle things, and then let them go away, hoping (and knowing) that the public will forget. The same thing happened when Seungri had a sex scandal.
Even Daesung's scandal, a car accident when somebody died, went away with some time.
But many scandals, something as simple as plastic surgery, causes the end of an idol's career. Even SM Entertainment's Kangin of Super Junior had a hard time rebounding from a large scandal involving a DUI, and had to go to the army.
Yet, YG has realized that if its idols go away, to reflect, it helps. It doesn't actually matter what the idol does– as long as Bom doesn't get caught, she could probably go to Hawaii and surf the waves for three months, then come back and act a little bit remorseful, and all will be well.
YG doesn't need to control its artists that well because their fandoms are so intense that even murder could be forgiven. (Just clarifying, Daesung did not murder anybody–it was an accident. I'm just saying, they could be vampires and nobody would be annoyed because 2NE1 and Big Bang's fans are so passionate.)
But, even though YG doesn't need to control its artists, since they'll be all right, does it mean that YG doesn't need to? YG Entertainment is the only company right now that has idols actively promoting who have had numerous sex and drug scandals. Smaller companies can't deal with the bad press, so members leave, but companies like SM and JYP get rid of idols when something happens (think about Jay Park and 2PM.)
YG Entertainment gives its artists free reign, and they kind of are out of control. The company is merely lucky that fans still adore the idols after they make their comebacks. Things could get pretty nasty otherwise.
Is it problematic that YG Entertainment isn't very good at damage control and just lets fans forgive and forget? Or is that the way things should be in K-Pop? Make sure to follow us on Facebook, Twitter, Instagram, Tumblr, and Bloglovin' so you can keep up with all our posts.
https://kultscene.com/wp-content/uploads/2014/07/luxury-package1.png
700
1240
Tamar Herman
http://kultscene.com/wp-content/uploads/2018/02/KULTSCENE-LOGO-2018-TRANSPARENT-RED.png
Tamar Herman
2014-07-14 18:11:55
2021-02-17 00:52:50
Let's Discuss: YG's Luck With Damage Control