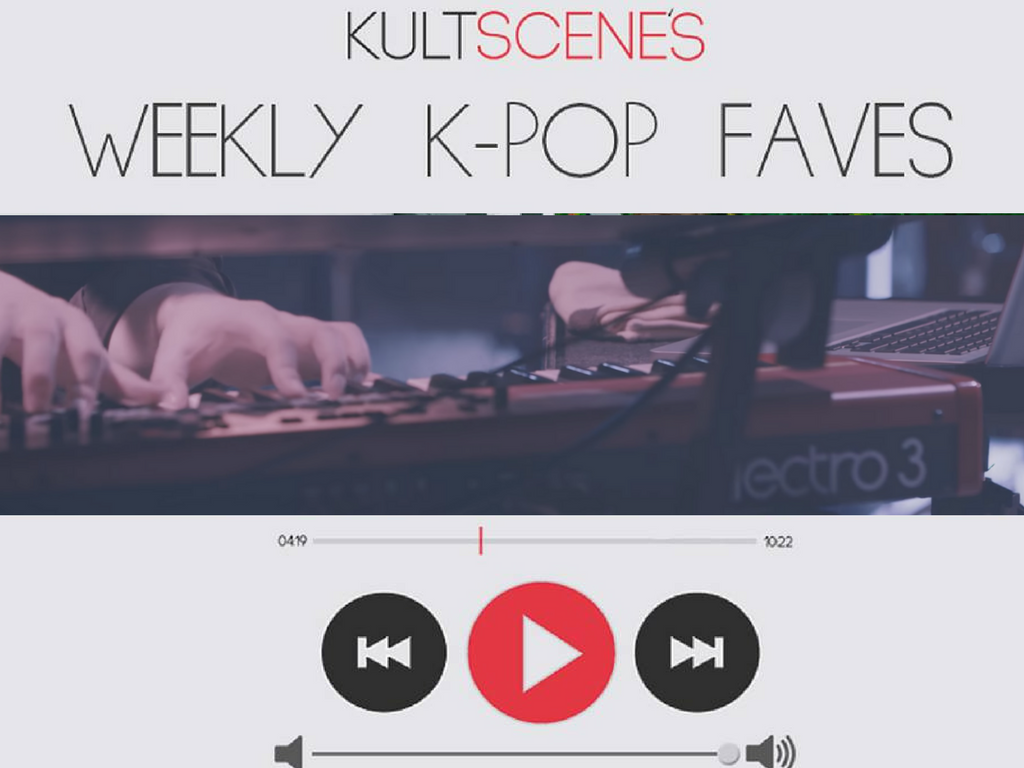 Like each week, the KultScene team mused a bit this weekend about our favorite releases from South Korea over the past seven days. With comebacks from some popular boy bands, including B.A.P, and long overdue releases from male idol group members, like Highlight's Lee Gikwang and Super Junior-M's Henry Lau, there was a lot to appreciate.
"Honeymoon" by B.A.P (Released Sept. 5)
This week B.A.P served us a plate full of aesthetics with "Honeymoon," a mellow yet trance inducing EDM track off of their seventh single album Blue. Even without watching the music video, the song and beat painted a beautiful picture (seriously, all that blue). Each member played a valuable asset in this song, and as much as I bias leader Bang Yongguk (his rap verse in "Honeymoon" was the smoothest transition of all time), vocalists Himchan and Jongup's voices and parts stood out the most. This was a wonderful song to end the summer and to start off the fall.
-—Tam
"That One (Live Band Ver.)" by Henry (Uploaded Sep. 6)
Although Henry had that horrible music video a few months ago (I don't even want to reference it by name), as an ELF, I've been cautiously keeping track of this new journey of rebranding he seems to be on. The previous single, even though the song wasn't that bad, was a mess, so I was excited when he came back with "That One." This track is also R&B but sans the tryhard-ness of The Song That Shall Not Be Named. This week, Henry released a live version of "That One" complete with a full band in a ver BBC Live Lounge kind of way. On this version, Henry shows that he's been working on his singing chops and that he's done with the gimmicky pop stuff (although I love his previous singles). SM has always sold Henry as a true musician, always making him incorporate his violin playing on every opportunity, so seeing him perform with a live band like this makes sense and seems organic. With "That One" and this particular version of it, I think fans have a better picture of where Henry's going with his music these days and what he's capable of doing.
-—Alexis
"What You Like" by Lee Gikwang (Highlight) (Released Sept. 4)
I've followed Gikwang (aka LEEGIKWANG) since the beginning of his career, and when I heard that he was having a solo comeback, I was thrilled. His EP One is his first since a short-lived solo career as AJ, aka Ace Junior, before BEAST's debut in 2009, and the lead single "What You Like" is one of the most addicting future bass R&B tracks out there. With a carefree sense of sultriness, it's a track built for body rolls, which Gikwang is all too happy to deliver during his performances. The song demands repeated listens with subtle sound effects lying beneath the bouncy melody. And while it's not reinventing the wheel since "What You Like" sounds like much of the music popular in South Korea right now, and it's essentially a male version of Chung Ha's "Why Don't You Know," Gikwang is in his element and he makes the musical style his own.
—Tamar
What was your favorite K-pop release of the week? Tell us what you think in the comment section below and be sure to subscribe to the site and follow us on Facebook, Twitter, Instagram, and Tumblr to keep up with all of our posts.
https://kultscene.com/wp-content/uploads/2017/09/K-POP.png
768
1024
KultScene
http://kultscene.com/wp-content/uploads/2018/02/KULTSCENE-LOGO-2018-TRANSPARENT-RED.png
KultScene
2017-09-10 17:47:41
2017-10-23 18:59:11
Weekly K-pop faves: Sept. 4-10