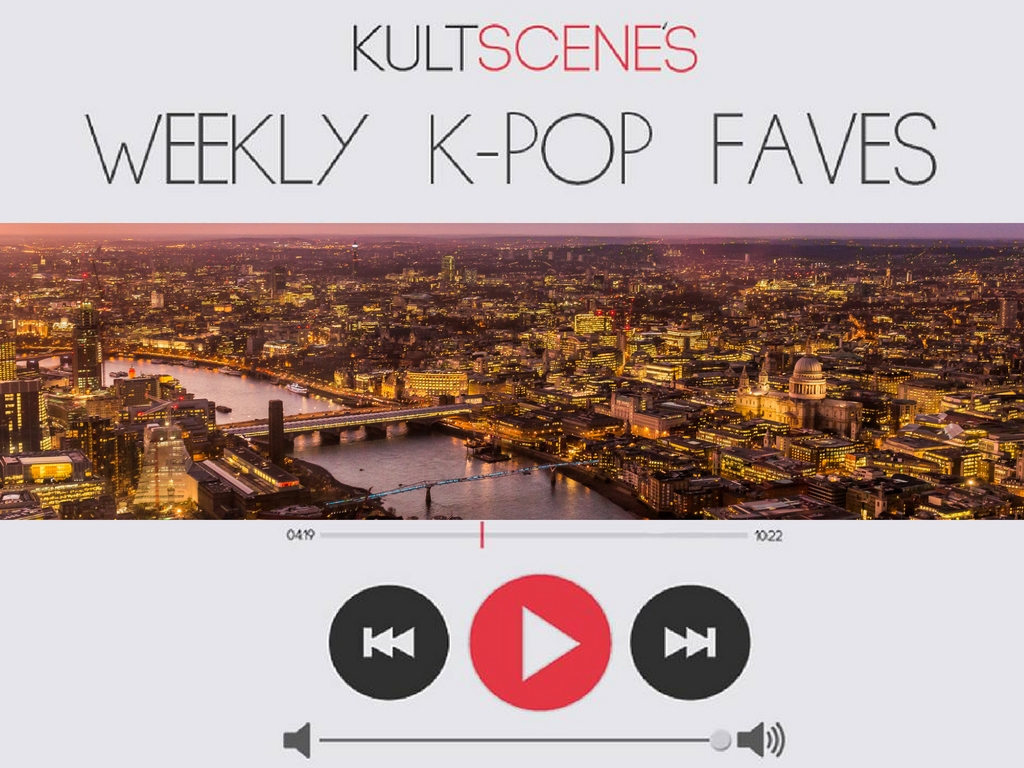 Each week, Korea introduces us to a variety of new songs. Each week, KultScene's writers pick a few to introduce. In our latest article, some of our team focused on Momoland's debut, Super Junior's Kyuhyun's finale before heading to the military, and Standing Egg's recent foray into a bit of a different sonic style.
"Jjan! Koong! Kwang!" by Momoland (Released Nov. 9)
It's not every week a debuting group makes history and it's never usually as fun as Momoland. They are the first K-pop group to debut using the crowdfunding website Makestar, a platform made famous by charismatic girl group Stellar. Momoland used Makestar to raise money for their debut and they used it well. "Jjan! Koong! Kwang!" is a Duble Sidekick pop explosion of synths, catchy hooks, and the first ever Bora-inspired rapper. Not that we really needed that; the track still delivers thanks to its pure sweetness. I have a feeling Momoland could be coming for your cutesy faves. It pains me to say that, yet again, Kyuhyun's new song isn't as good as "
— Joe
---
---
"Still" by Kyuhyun (Released Nov. 9)
New material from Super Junior or a solo from one of its members generally signals the same thing: someone's enlisting soon thereafter. And with one Kyuhyun left, his newest release "Still" (together with his other release "Blah Blah") means it's his last hoorah before he goes into the army. It would've been amazing if "Still" (or "Blah Blah," for that matter) matched up to the perfectness of "At Gwanghwamun," but alas, it's still a solid track. Personally, the music reminds me of Mexican balladier-superstar Luis Miguel's '90s-early '00s albums. Like the songs on those albums, "Still" has the air of romance and lets the vocals take certain stage — although with a full band, the performance would be to die for. Moreover, while somber, it still wraps you up deliciously in its melancholy, which, to be honest, who in the US doesn't want to right now? (Apparently half of the country, but I digress!). It's a weak send off, yet Kyuhyun showed what he's the master at: gut-wrenching ballads and stellar vocals.
— Alexis
---
---
"Voice" by Standing Egg (Released Nov. 10)
I've been a fan of Standing Egg for several years now (check out "Little Star") and their newest song "Voice" offers something brand new . The group tends to be a bit mysterious, hiding their identity in favor of working with different artists, but "Voice" features Standing Egg (Egg#2, I believe) singing the powerful ballad. "Voice" keeps the group's signature soft melodies but laid over the classically inspired strings is a heavy rhythm and strong, building vocals. Even though it switches things up from being the typical indie song Standing Egg is known for and heads into the realm of midtempo rock ballad, "Voice" is such a pleasure to listen to. The relaxing vibe is still there, albeit a bit hidden, and the music video is absolutely gorgeous. And heartbreaking.
— Tamar
Did you like any of these songs? What was your favorite song of the week? Share your thoughts in the comment section below and be sure to subscribe to the site and follow us on Facebook, Twitter, Instagram, and Tumblr to keep up with all of our posts.
https://kultscene.com/wp-content/uploads/2016/11/K-POP.jpg
768
1024
KultScene
http://kultscene.com/wp-content/uploads/2018/02/KULTSCENE-LOGO-2018-TRANSPARENT-RED.png
KultScene
2016-11-13 19:24:18
2016-11-13 19:28:52
Weekly K-pop Faves: November 7-13