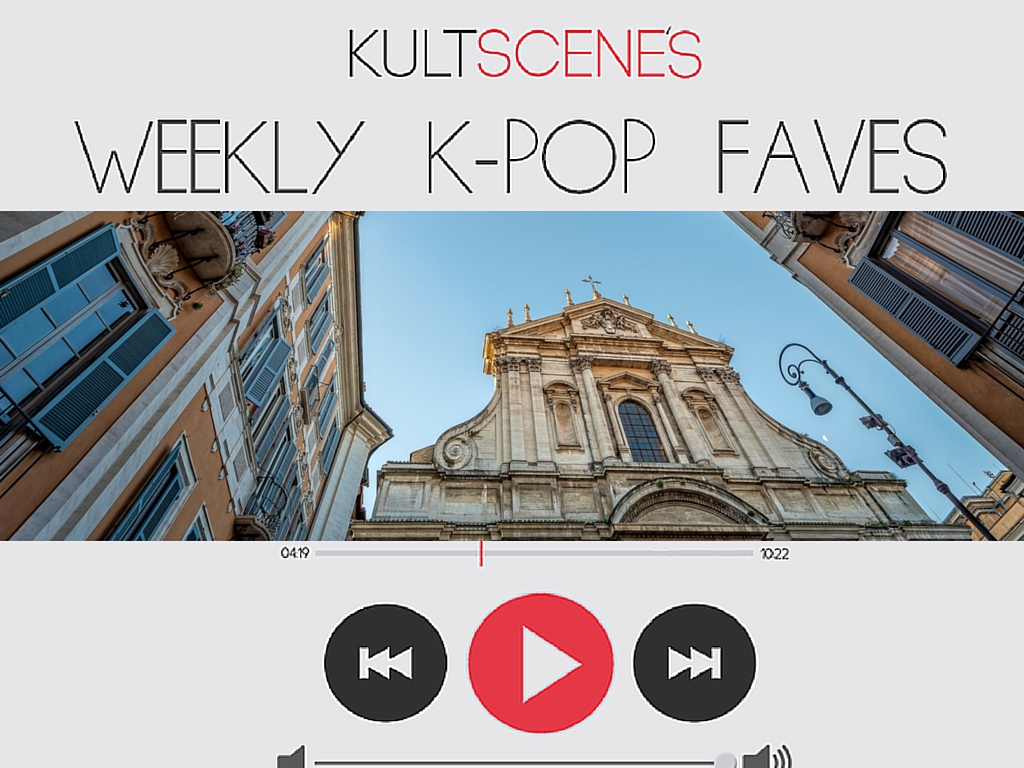 Every weekend, KultScene's team of writers put our heads together to highlight some of our favorite releases from the past week. This Weekly K-pop Faves playlist has a lot of variant styles and features recently released singles by Heize and Dean, M&D (aka Heechul of Super Junior and Jungmo of Trax), and GFRIEND.
"Ulsanbawi" by Kim Heechul & Kim Jungmo (M&D) (Released July 12)
A few days after I casually told someone that I felt it was a pity K-pop hadn't spread more of Korea's homegrown sounds, SM Entertainment's resident (loveable) fools released a brand new trot song. "Ulsanbawi" is actually a trot-rock hybrid created by Super Junior's Heechul and Trax's Kim Jungmo (mostly Jungmo). It's not a song I'll listen to every day but its release is definitely something that K-pop fans should be aware of thanks to Korea's long history with trot (the title is also innately Korean- it references a mountain range.) Heechul, who is also a member of of the Super Junior-T trot subunit, shines on the song with his overwrought vocals paired by Jungmo's electric rifts. It's not SM Entertainment's usual MO but I'm definitely a fan. (I.O.I/DIA member Jung Chaeyeon stars in the music video, so there's also that fun bonus of seeing Heechul act like a vagrant bum.)
— Tamar
"And July (feat. Dean, DJ Friz)" by Heize (Released July 17)
I wasn't here for "Shut Up & Groove," but Heize and Dean's newest collaboration "And July" is a step up. On this new release, Heize's vocals aren't as piercing as the first song and the synergy between her singing and rapping are balanced better. Dean, as usual, kills his verses and I'm here for anything that includes his "Ooh's," which is a standout in the song, to be honest. The lyrics, I assume, probably talk about a romantic relationship, but the interactions in the music video between the two artists looks more like a petty war between siblings. It's cute, but if the lyrics are romantic, then it's a bit weird. Nevertheless, it's an easy, mellow listen and I'm glad Heize is slowly finding herself as an artist.
— Alexis
"Navillera" by GFriend (Released July 11)
They've done it again! GFriend has brought out another catchy bop to continue the summer K-pop rush. While I wish it stood out a little more compared to their other releases, I'm pretty satisfied with the way it came out — as always, GFriend is powerful and strong, but catchy and innocent at the same time. It's good to see them bringing out their charms in a song that can easily be left on repeat for days on end. "Navillera" tells the K-pop world that GFriend has their own trademark style among girl groups. While other groups have been trying to ride the "GFriend reign," none of them compare to these girls. GFriend is here to stay, in both their K-pop relevance and their musical style.
— Kushal
Share your picks and thoughts in the comment section below and be sure to subscribe to the site and follow us onFacebook, Twitter, Instagram, and Tumblr to keep up with all of our posts.
https://kultscene.com/wp-content/uploads/2016/07/Untitled-design-21.jpg
768
1024
KultScene
http://kultscene.com/wp-content/uploads/2018/02/KULTSCENE-LOGO-2018-TRANSPARENT-RED.png
KultScene
2016-07-18 06:34:28
2016-07-18 06:34:31
Weekly K-Pop Faves July 11-17