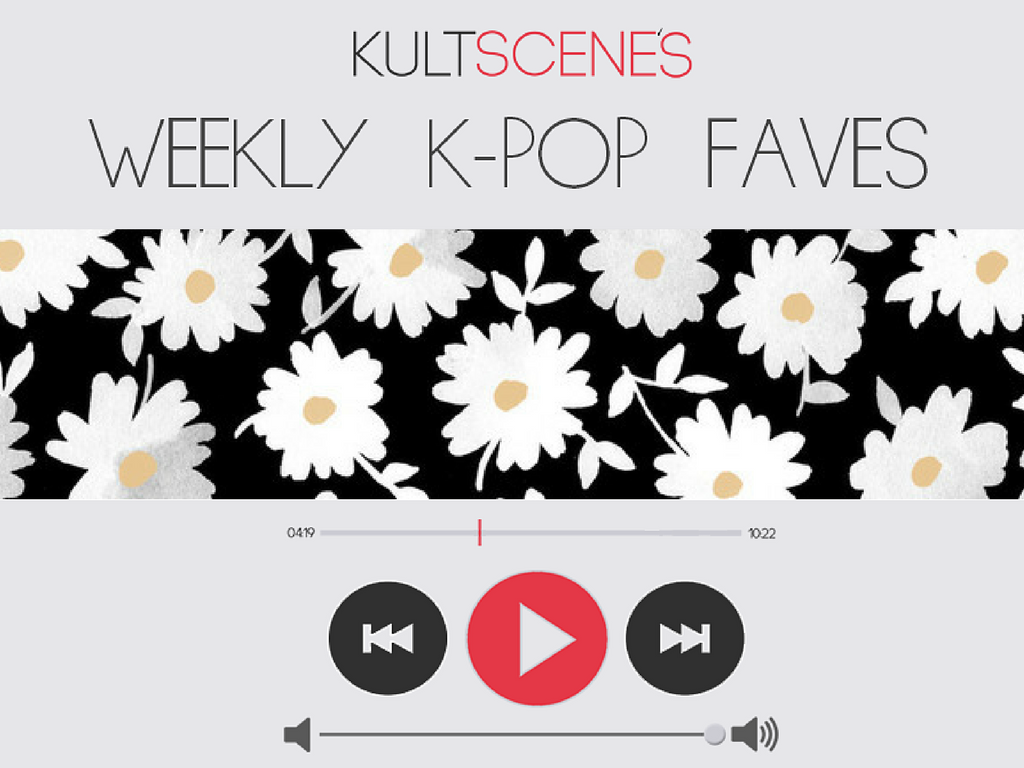 The last week of August and first few days of September saw a lot of good new music from South Korea, both from new and old acts alike. Former 4Minute member HyunA made her return, boy band of the moment Wanna One released a new music video, and Produce 101 finalist Jeong Sewoon made his debut. Check out what we liked about some of their releases.
"Just U" by Jeong Sewoon (Released Aug. 31)
It feels like every day there's some new music from a Produce 101 Season 2 alum, and the last day of August brought about Jeong Sewoon's debut with his first EP and the single "Just U." While I would have expected generic acoustic pop from Sewoon after what he seemed to lean towards during Produce, his debut single is a guitar-driven smooth R&B pop hybrid that doesn't sound so out of the wheelhouse of what someone like Lee Seunggi would attempt. There's some funk and electronica elements thrown in, and Sik-K adds a melodic rap break, turning "Just U" into the epitome of K-pop's freewheeling nature. Jeong showed a lot of promise during the reality series and though he didn't make it into the final lineup for Wanna One, this is a promising debut and I can't wait to see what he does next.
—Tamar
---
---
"Babe" by HyunA (Released Aug. 29)
I had completely given up on the trend before these last two weeks. Thanks to the work of the new gen girl and boy groups (Victon, DIA, and Pristin in particular) there's been a resurgence of interesting tracks within the genre. The queen of K-pop brought the best though as she returned with "Babe" a song that uses the sound as her base and roams around it trying different things. Teaming back up with Shinsadong Tiger was Hyuna's best decision in a long time. Alongside steel drum synths he packs the chorus with sawtooth synths to contrast the softness of the verses. "Babe" also represents Hyuna's fight back against the haters. In her own version of IU's "Twenty Three" she teases those who simultaneously drool over her and shame her. In a great reflexive moment in the music video she literally steps off stage during her routine seemingly fed up with it and walks off to a transcendent plane where maybe she can find some peace.
—Joe
---
---
"Wanna Be" by Wanna One (Uploaded Aug. 30)
While the boy group of the moment, Wanna One, released a music video for their fan song "Wanna Be," it was their performance of it on one of the music shows that grabbed my attention. It usually takes groups awhile before they release a song dedicated to their fans, but given their finite lifetime and the fact that they actually exist because of their fandom, it makes sense that they'd feature one on their first EP. "Wanna B" might be a gift for Wannables, their fandom, but this performance is a gem in itself. All of the members stepped up their aegyo game all the way up with this one, and for having such a hectic schedule, the members look like they're having fun while performing. The song, for its part, is bubblegum pop gold and super infectious. I especially like the fact that all the main vocalists got their chance to shine at the chorus — especially Seungwoo. If you're a Wannnable, it's impossible not to fall deeper for these dorks with this rendition of "Wanna Be."
—Alexis
What was your favorite K-pop release of the week? Let us know your picks and thoughts in the comment section below and be sure to subscribe to the site and follow us on Facebook, Twitter, Instagram, and Tumblr to keep up with all of our posts.
https://kultscene.com/wp-content/uploads/2017/09/weekly-k-pop-faves_june-2017-3.png
768
1024
KultScene
http://kultscene.com/wp-content/uploads/2018/02/KULTSCENE-LOGO-2018-TRANSPARENT-RED.png
KultScene
2017-09-03 16:08:05
2017-09-03 16:08:05
Weekly K-pop faves: Aug. 28- Sept. 3