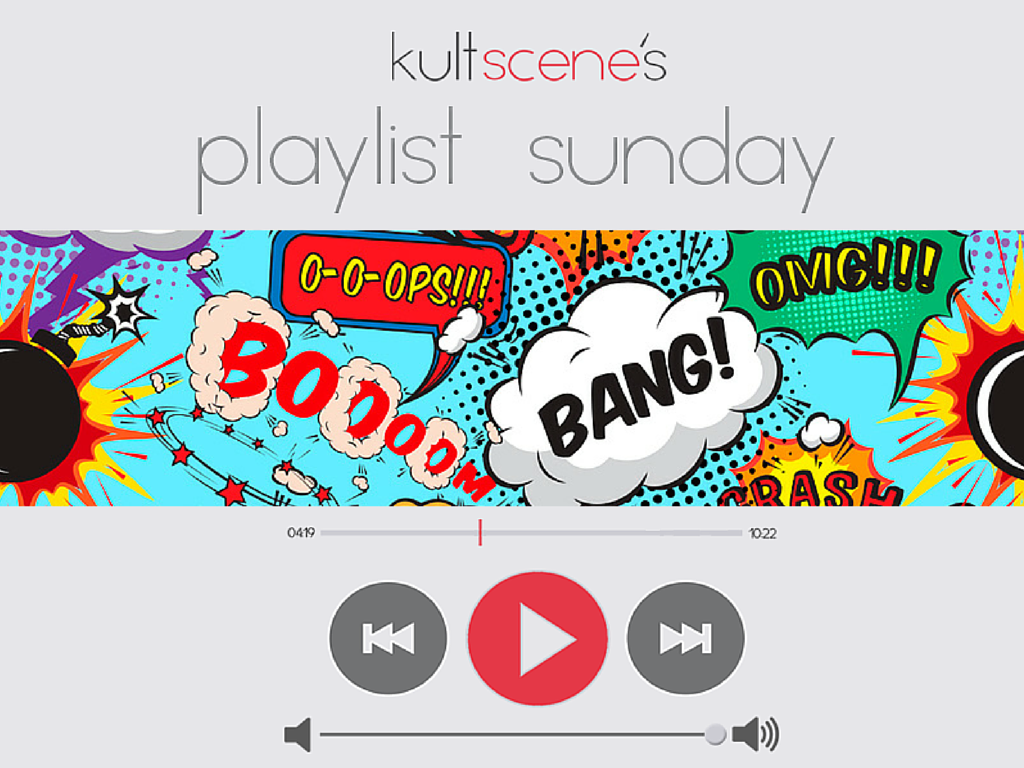 Having picked villains as last week's Playlist Sunday theme, we thought we had to offer the antithesis for this one. So, naturally, we all came up with a few songs that use heroes as the theme in the song itself or the music video. Our picks range from crime fighting super women to the group atop of the K-pop game.
Cheesiness aside,Wonder Girls' iconic song Tell Me was the trendiest song in 2007, with the "Tell Me Syndrome" dance being seen all over Asia, including mashups with BIGBANG and a cover by prisoners. Former Wonder Girls member Sohee takes on the role of Superman Clark Kent, transforming from nerdy student into a sexy Wonder Woman who protects her friends and classmates from perverts, bullies, and accidents. The song was the group's first with new rapper Yubin after now-4MINUTE member HyunA left the group, and is one of Wonder Girls' most memorable, hilarious music videos.
—Tamar
Sometimes we are our own heroes and we have to let everyone know. When you're Super Junior this doesn't come across as arrogant as it sounds. Superman is their ode to themselves as each member gets their own part to explain their individual greatness and chant together for their collective brilliance. The rapid fire raps and piercing vocals ooze confidence and carry surprisingly well with the brass backing; Super Junior are our heroes. After all Super Junior is only missing the 'man' from the name of 'superman'.
–Joe
VIXX made their debut in May of 2012 with Superhero. The song is about how even though they are rookies they will be their fans' superhero. They will give anything and everything to make sure you're happy and to protect you. The group's debut song was filled with synths and club music that created a futuristic, other world sound. The members act as the super hero type in that they will make sure all of your dreams come true and that you are always looked after no matter what. Having the members of VIXX as my superhero? I'm okay with that.
— Tara
Despite this song not being about a superhero per se, Beenzino's Aqua Man presents the metaphor about the girl he's interested in having an aquarium sized tank of "fishes" after her, and how he doesn't want to be just another contender but the one. In the chorus, Zino sings that he's swimming in the "sea known as you;" he's the Aqua Man. The whole song is basically the rapper calling out the girl for thinking she's too good for him, but nevertheless, it has a catchy chorus and has a very sweet feel to it… up until the end.
— Alexis
Lunafly's Super Hero talks about a man trying to get back his lover. He's ready to be the perfect superhero for the one he loves. And who wouldn't love any of the members as their personal superhero? The band sings in English and their vocals are stunning. Due to their incredible popularity in Latin America, the band even released this song in Spanish. The acoustic feeling of the song makes you feel like you are there with them, singing to you ear while holding you tight.
–Alejandro
Share your favorite heroe songs in the comment section below and be sure to subscribe to the site and follow us on Facebook, Twitter, Instagram, and Tumblr to keep up with all of our posts.
https://kultscene.com/wp-content/uploads/2015/02/Untitled-design-1.png
768
1024
KultScene
http://kultscene.com/wp-content/uploads/2018/02/KULTSCENE-LOGO-2018-TRANSPARENT-RED.png
KultScene
2015-02-08 20:49:22
2015-02-08 20:49:22
Playlist Sunday: Heroes