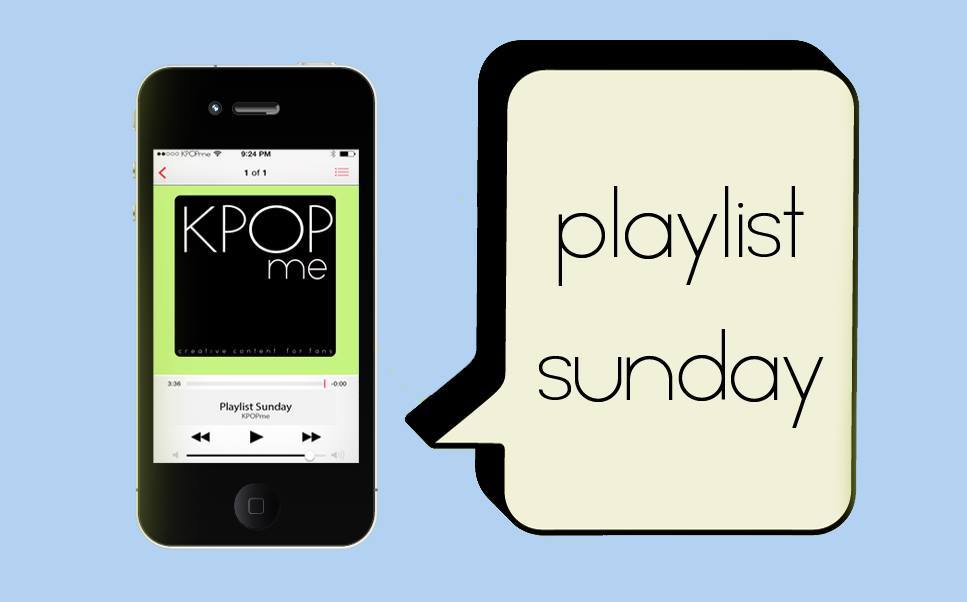 For this week's K-Pop playlist, we compiled a group of songs by some of our favorite male performers. Some are idols, some are artists, and we love them all. Check out our picks here:
Jung Joon Young is an unsung hero in Korean music; he brings a unique and ethereal sound to his rock songs. Spotless Mind was Jung Joon Young's debut song, and it didn't disappoint his fans. He may be known for his 4D personality on We Got Married, but Spotless Mind proves that he is an amazing musician.
The two versions of the music video show the different emotion of a man dealing with the feelings of a broken heart and confused mind. The rock ballad has an acoustic guitar sound which, combined with Jung Joon Young's deep voice, is pervasive throughout the song, bringing forth heart-wrenching emotions.

— Tamar
Check out these cool articles around the web
Producer and singer-songwriter Crush debuted earlier this spring with his digital single, Sometimes. Crush's voice is reason enough to listen to anything he sings. It's so smooth and attractive; I love it! Sometimes is a song about a man who can't let go of his former love. He constantly thinks about her and the memories they shared together. Crush's tone and vocal ability suit the song well, and you can feel his emotion in every word he sings.

–Tara
When it comes to rappers, they're well known for their strong confidence and big egos. That's a trademark that boosts their attractiveness for some, and it's a tool widely used in the music industry. Block B's Zico is no stranger to showing off his self-esteem, as shown in Sam, a single from his mix tape, Zico on the Block.
What you may not know about this idol is that he's been an underground rapper for a number of years before being discovered by Brand New Stardom Entertainment! It should be no surprise that he's proud and shows it in this song that discusses jealousy and his rise to fame. There is a brief moment of questionable language (in English), so I warn younger fans to approach with caution.

–Thuc
If you watched the drama To the Beautiful You featuring SHINee's Minho and f(x)'s Sulli, you'll certainly remember the tune that blasted every time anything cute happened. That song is Onew's In Your Eyes. While he might be SHINee's second main vocalist (but first in my heart), Onew delivers a power ballad about love declaration that will surely melt your heart.
I would like to say that listening to this song takes me back to watching the drama, but it actually makes me think of Onew performing In Your Eyes at SHINee's fifth anniversary concert with joyful tears filling-up his beautiful eyes. This ballad proved that he is one of SM Entertainment's best vocals and should be given more solo opportunities, whether it's on SHINee albums, movie or drama soundtracks, and/or singles. His delivery is flawless and genuine – I would love for him to sing this to me ♡(.◜ω◝.)♡

— Alexis
My pick for the week is Eric Nam's Ooh Ooh featuring Infinite's Hoya. I love this song because of the fun beat and its funkiness. It makes me reminisce of SHINee's Dream Girl's sound a bit, making me love it even more. Being very fashion biased, I enjoyed all of Eric's styling choices and the overall music video concept. And of course, who doesn't love U-KISS member Kevin's cameo? It's the perfect, groovy track for the weekend! I thoroughly enjoy it.

— Alejandro
What male soloist were you listening to this week? Don't forget to subscribe to the site and follow us on Facebook, Twitter, Instagram, Tumblr, and Bloglovin' so you can keep up with all our posts.
https://kultscene.com/wp-content/uploads/2014/06/10421722_10202222394386227_1427294459_o.jpg
602
967
KultScene
http://kultscene.com/wp-content/uploads/2018/02/KULTSCENE-LOGO-2018-TRANSPARENT-RED.png
KultScene
2014-06-08 19:34:52
2014-07-03 02:04:26
Playlist Sunday: Male Solo Edition