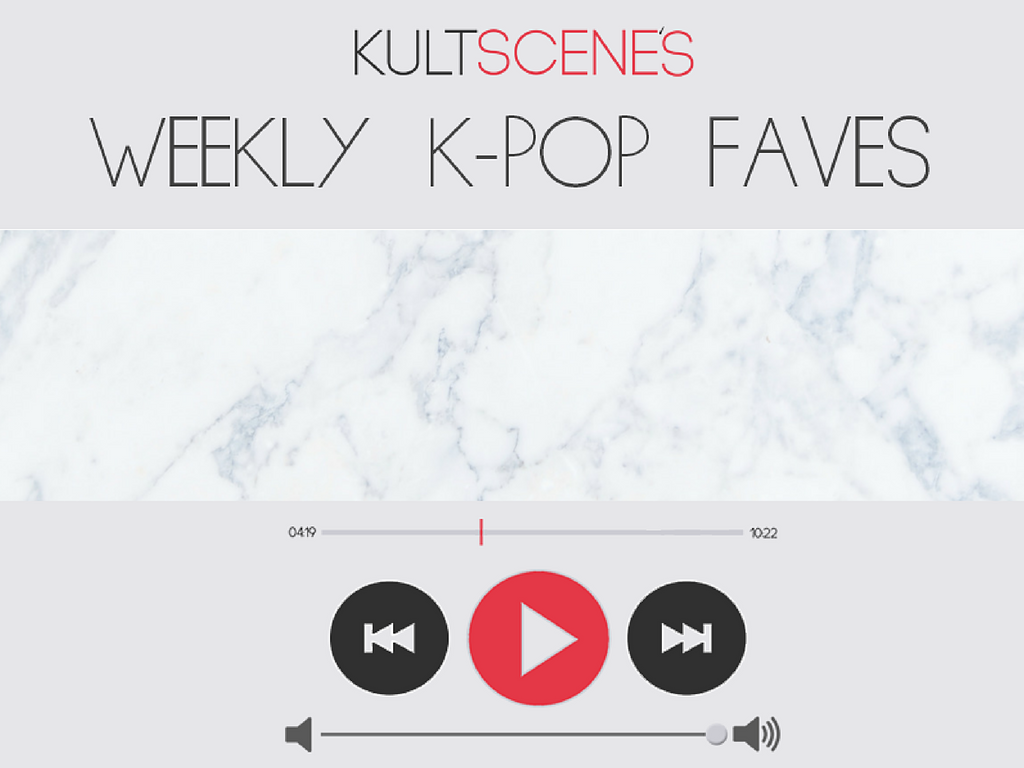 As previously warned, this month will be the month where everyone and their mommas make a comeback. It's only been two days since September ended and the K-pop gods have already unleashed a plethora of new releases. This also meant that some groups rushed their comebacks to the last week of September before it got crazy. For two of our writers, however, it was the week one of their fave groups came back, so anticipate the bias. With that out of the way, here's our faves of the week.
"Dreamin'" by GOT7 (Released Sep. 26)
All JB has to do on a track is breathe and I'm here for it. Add the fact that he not only delivers the perfect chorus and verse complete with a falsetto, but also co-wrote the lyrics for "Dreamin'" and it's my favorite song on GOT7's new album Flight Log: TURBULENCE. Bias aside, like the title suggests, this song is so dreamy thanks to the vocalists' tones and beat, but it also has a bit of duality going on with the rap line's sometimes hard-hitting sometimes deep verses. Hands down, it's one of my all time favorite GOT7 songs. There's just no pretense about it; they're not trying to be all swagged out nor cheese balls. They're just real and showing off their talent, which has grown immensely since the last release. I love it!
— Alexis
---
---
"Sugar Rush" by Gemma (Released Sep. 26)
As K-pop fans, we see plenty of our favourites go overseas in search of international glory. Korea has been a great feeder state for pop all over the world yet has had few established stars from outside come in and do well. Taking up that challenge is Gemma aka Gui Gui aka Emma We aka Wu Ying Chieh, Taiwanese Mandopop star, actress, and former member of Taiwanese girl group Hey Girl!, but you probably recognize her as Taecyeon's virtual wife from their season on We Got Married. She is now expanding her pop career into Korea with "Sugar Rush." It was recorded in both Korean and Mandarin, and I might actually prefer the Mandarin version. It offers wildly complex tones to a song, going from a soft hush to a quite sharp harshness. The song is a fairly fun bit of bubblegum pop with great guitars and chorus. Although it does transition with seemingly no clue as to what came before or what will come, the best part is by far the tiny bit before the chorus where it sounds like it might go full on rock out mode.
— Joe
---
---
"Sick" by GOT7 (Released Sep. 26)
When a relationship is over, are both parties left with lingering pain or is it just one of the two? Ballad track "Sick" off of GOT7's full length album, "Turbulence" will flood your mind with any past heartaches and painful farewells. Sure, most of GOT7's members might've never even had a chance to fully experience a relationship or what love might be, but their voices says otherwise in this song.
Vocalists, JB, Jinyoung, Youngjae, and Yugyeom, all carry such diverse characters when singing, but it was Youngjae's emotive voice that shone the most in "Sick." His voice did a remarkable job of conveying the aftermath of an unfortunate break up; his every word made me want to cry (maybe I did). Unfortunately the rap line, Mark, Jackson, and BamBam, plays a small role in this song, but their one liners in conjunction with the other members had impactful messages, leaving you with a major sense of loneliness and bitterness. Is it weird that I want GOT7 to sing this to me, even though it's such a heartbreaking song? Yeah, I guess it's that GOT7 fever.
— Tam
What was your fave K-pop release this week? Share your picks and thoughts in the comment section below and be sure to subscribe to the site and follow us on Facebook, Twitter, Instagram, and Tumblr to keep up with all of our posts.
https://kultscene.com/wp-content/uploads/2016/10/Untitled-design-18.png
768
1024
KultScene
http://kultscene.com/wp-content/uploads/2018/02/KULTSCENE-LOGO-2018-TRANSPARENT-RED.png
KultScene
2016-10-02 17:07:47
2016-10-02 17:07:47
Weekly K-pop faves: September 26- October 2