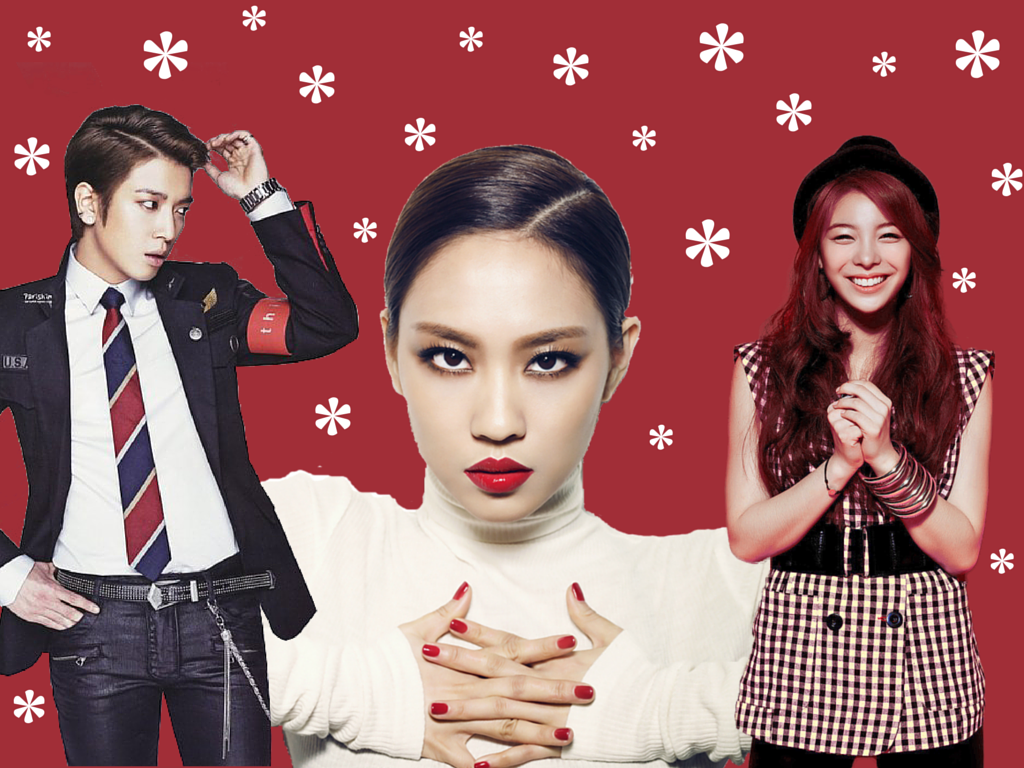 This Holiday season we all need some music to fit the mood. It's about time that some K-Pop idols release a Holiday song or even a Holiday CD. The idols listed below are known for being able to sing in both Korean and English, which is beneficial for this particular concept considering there are a lot of Holiday songs originally sung in English. English or Korean, or another language, it would be great to see these songs happen this year.
Eric Nam
Eric Nam is well known for being the main host of After School Club. His quirky and fun personality keeps fans engaged and entertained throughout ASC and the After Show. Not only does Eric have the personality, and looks, but his voice is spectacular. Winter Wonderland, The First Noel, Christmas (Baby Please Come Home) and others would all be great choices for Eric Nam and he would be do justice to all of them.
Ailee
Ailee could ace any Holiday song coming her way. Her voice is so powerful and regal that any song would sound great. But a few that would sound amazing are Silent Night, O Holy Night, and the Holiday classic All I Want For Christmas Is You. She has actually already sang the latter song choice, but I wouldn't mind a solo performance where fans can really feel her power.
miss A
miss A is a group that doesn't have many comebacks and are extremely talented. Instead of a full on comeback before the Holidays, we'll settle with a song or two for the season. Carol of the Bells would really show off their abilities vocally and would sound great with a girl group at the helm. It would be hard to pull off, but miss A can definitely sing Carol of the Bells beautifully. For a more fun route, they could take on Rockin' Around the Christmas Tree as well. The fun and upbeat Holiday tune would be much more fun with miss A singing it.
CNBLUE
CNBLUE would be a great group to add a rock vibe to the Holiday classics. They really could pick any Holiday song and pull it off. They have the looks, the sound, the talent, and the vocals to make any Holiday song a smash hit. Little St. Nick, Feliz Navidad, and Jingle Bell Rock are a few classics they could rock on a small stage or a huge arena.
Mamamoo
The all female rookie group would bring Holiday classics to a whole new level. Their sultry and soulful voices would only enhance current classics, such as White Christmas, Jingle Bell Rock, and more. Mamamoo would have the best stage for a Holiday classic. I can see it now, they would be in a red dresses with white faux fur trim and their makeup and hair would be spot on (as usual).
The ultimate Holiday gift would be if all of these artists got together to create a Holiday CD and collaborate on a few songs with each other. If only, if only.
What Holiday songs do you want to hear from the K-Pop world, and who do you want to sing them? Share your thoughts in the comment section below and be sure to subscribe to the site and follow us on Facebook, Twitter, Instagram, and Tumblr to keep up with all of our posts.
https://kultscene.com/wp-content/uploads/2014/12/Holiday-Classics.png
768
1024
Tara
http://kultscene.com/wp-content/uploads/2018/02/KULTSCENE-LOGO-2018-TRANSPARENT-RED.png
Tara
2014-12-04 17:00:48
2014-12-07 15:52:01
K-Pop Idols Who Need to Release Holiday Songs