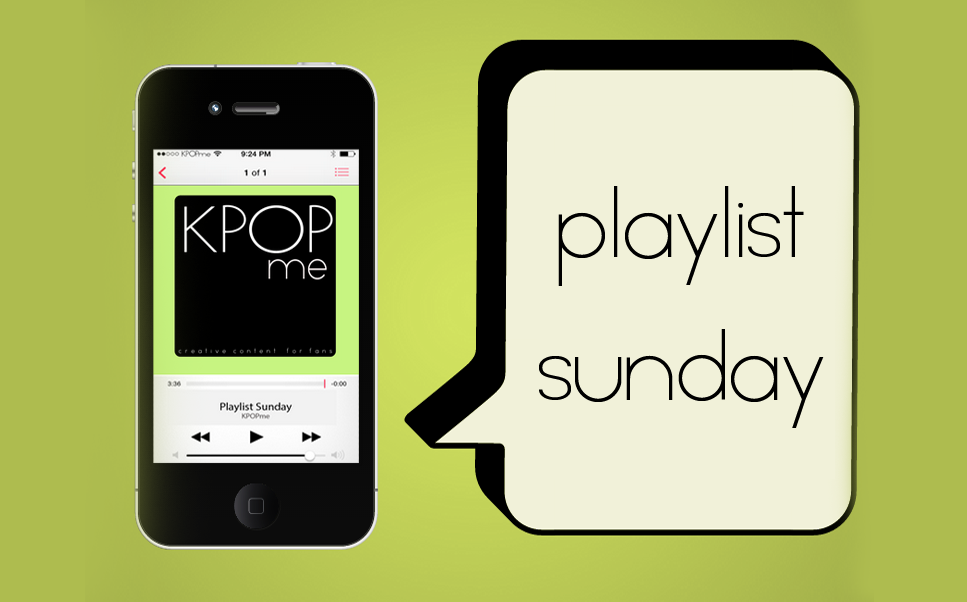 For this week's K-Pop playlist, KPOPme's writers did some soul searching and recalled the One. The first K-Pop song that they remember listening to, the first music video they ever saw. Most are extremely popular songs, trend-songs that still are entrenched in K-Pop's history, but some are a little bit surprising.
If you remember the craziness that was 2008 and 2009 in K-Pop, there were a lot of trendy songs with addicting dances. So Hot, Nobody, Sorry Sorry, Gee… This was their time to shine. Somehow, even though I never really looked at the site, I discovered the Wonder Girls' So Hot on Perez Hilton's site.
The addicting tune was catchy, but I couldn't figure out what the heck was up with the bizarre leopard print outfits and comical circumstances in the music video. So Hot is hilarious but at the time I was turned off. It wasn't until I heard 2PM's 10 Points Out Of 10 a few weeks later that I started seriously looking into K-Pop, and realized how amazing the Wonder Girls actually are.

–Tamar
Gee, I think my first encounter with K-Pop was back in middle school. Yup, it was when I was standing in line to get some lunch when I heard some faint music. I looked around, asking people if they noticed the sounds as well, before the little whispering noises turned into a thundering song over the loudspeakers. It was addictive from the beginning, and I didn't even know how to sing along! If you haven't guessed it already, my first K-Pop song was Girls' Generation's Gee.
Maybe it was the upbeat rhythm, maybe it was the cute vocals, or maybe it was the fact that I absorb music better when I'm hungry, but I was hooked. Upon finding out the title of the song, I stormed YouTube in order to find its origins and came across the bubbly group and their other releases. I think this was a pretty great introduction, for me at least, because it's actually pretty fun to (attempt to) sing along with and (try really hard to) dance to!

–Thuc
Check out these cool articles around the web
SHINee's Sherlock (Clue + Note) was the first K-Pop song I ever heard. It was the summer of 2012, and I was on a family trip to Taiwan, when my sister and I turned on the TV in our hotel room and the music video for Sherlock was just beginning. My sister and I were immediately hooked. We grew up in the era of Backstreet Boys and NSYNC, so obviously we love our boy bands. Thanks to SHINee I'm a fan of K-Pop.

–Tara
Alexis was who first introduced me to K-Pop by showing me a few songs she had discovered, but the song that captured my heart, mind, and soul was SHINee's Lucifer. I got trapped the moment I saw Minho. Not only was the song fun but had amazing choreography. Being in love with boy and girls bands growing up, I finally found a band that could fill hole that had been gaping for some time.

—Alejandro
The first K-Pop song I heard was 2NE1's Can't Nobody, English version. Since I'm very fashion conscious, the name brand dropping in CL's opening rap captured me instantly. As I continued to watch the video and hear the song, I was instantly hooked by the music, visuals, and the fact that this girl group seemed completely badass. I've always loved good quality pop music and this was exactly it. 2NE1 is still one of my favorite bands to date and it's all because of that one song that started it all.

–Alexis
What was the first K-Pop song you listened to that got you hooked? Share it with us! Don't forget to subscribe to the site and follow us on Facebook, Twitter, Instagram, Tumblr, and Bloglovin' so you can keep up with all our posts.
https://kultscene.com/wp-content/uploads/2014/05/playlistsunday.png
602
967
KultScene
http://kultscene.com/wp-content/uploads/2018/02/KULTSCENE-LOGO-2018-TRANSPARENT-RED.png
KultScene
2014-06-15 22:45:41
2014-07-03 02:03:19
Playlist Sunday: First K-Pop Listens