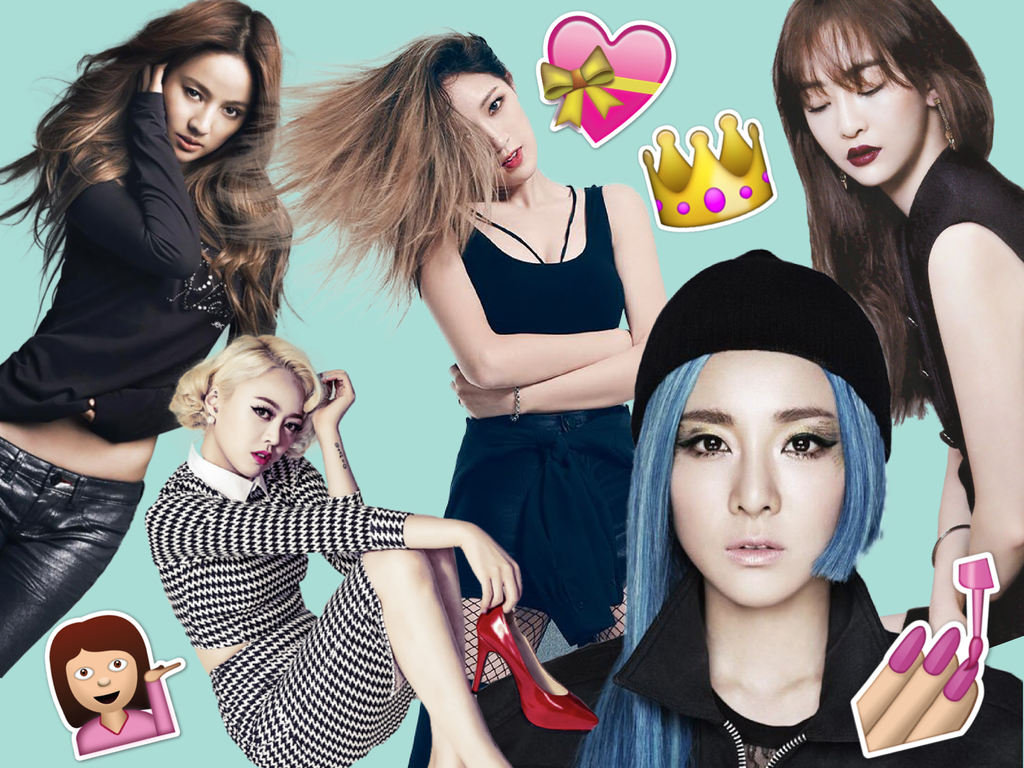 Despite them being scarce, K-Pop girl power anthems do exist. Their messages are often hidden between break-up or self-empowerment lyrics. However, there are a few that convey the message a little more explicitly.
As previously said in the first installment of K-Pop girl power anthems, some female groups have songs about being confident, loving yourself, and friendship. Here are another eight songs talking about just that:
1. miss A – I Don't Need a Man
miss A took the Destiny's Child Independent Women pt. II path (even named their album that) by delivering an anthem that states that women are perfectly capable of taking care and responsibility of themselves because they don't need a guy for that.
Moreover, the girls call out the boy for saying he'll take care of and cherish them. Ha! These strong, confident women don't need anyone's protection or money because they can hold their own. The song "overflows with confidence," and has a positive message that tells women to be self-sufficient and proud of it.
Check out these cool articles around the web.
2. Lee Hyori – U-Go-Girl
This fun song by the queen of sexy K-Pop is all about celebrating and encouraging being yourself. It tells girls not to be burdened with society's expectations of women, to just enjoy the moment, and be themselves. What to wear? How should you style your hair? Does the guy like you? Lee Hyori says not to worry about all that, let go, and have fun.
3. SPICA – I Did It
Despite this song being in English for SPICA's American debut, it's undisputably K-Pop. Furthermore, it has to be the girl power anthem ever in the genre. Seriously, what other song says they're going to get turned up all night without any other guys and just kicking it with their girlfriends just because that's how they like it? Definitely not one from A Pink… The best part of the song is the title and the chorus' ending:
I did it, yes I did it. I did it for me.
Not for a guy, not for their parents, but they "set [themselves'] free" only for themselves. If that's not girl power, I don't know what it is.
4. 4minute – Whatcha Doin' Today?
This track is all about friendship, asking their girlfriends what they're doing later so they can meet up. The lyrics talk about being free and doing whatever you want since every day life can be boring sometimes. The girls also suggest to "stop prettying yourself and enjoy life;" you can go out, meet boys, watch a movie, gossip, party or whatever. The point is to have fun and be together.
5. Lim Kim – All Right
Not all breakup songs are about heartache and despair. Truth is, the best breakup songs are the ones that acknowledge pain, but also the fact that they'll be All Right. Lim Kim does exactly that with this song, saying that despite her ex being gone, being alone, and thinking about him at night, she's ok.
6. 2NE1 – I'm Busy
I'm Busy could be interpreted as 2NE1 being mean towards a guy, but if you really look into the lyrics, you'll see this is clearly a guy who won't take no for an answer, and that's harassment. The girls repeatedly tell the boy to leave them alone because they're not interested. It takes guts to say that to a guy instead of making up excuses like "I have a boyfriend."
Since the 2NE1 ladies are strong and fierce, they deliver an equally strong and fierce song that's misinterpreted as cocky, but it really is just girls taking matters into their own hands.
7. Sistar – Touch My Body
While the song's verses contain cute, romantic scenarios with, let's assume, their boyfriend, make no mistake; Touch My Body is a sexual song. Touching hands won't "feel like paradise." Besides, what should you go faster, little by little, for? Yep, Sistar went there.
A strong, empowered woman is in control of her sexuality, and won't think twice to say what she wants and how she wants it, and that's what Touch My Body is all about. Moreover, the girls all look great in their outfits and dancing that sexy choreography, proving their comfortable in their own skin.
8. Ga In – Truth or Dare
Speaking of sexy, Ga In delivers a song about not being fazed with rumors her ex is spreading about her. She's confident and doesn't let what others say get to her, because she's perfectly aware of her worth. Enough said!
What's your favorite girl power anthem? Be sure to share it with us and follow us on Facebook, Twitter, Instagram, Tumblr, and Bloglovin' so you can keep up with all our posts.
https://kultscene.com/wp-content/uploads/2014/08/Untitled-design2.png
768
1024
Alexis Hodoyan-Gastelum
http://kultscene.com/wp-content/uploads/2018/02/KULTSCENE-LOGO-2018-TRANSPARENT-RED.png
Alexis Hodoyan-Gastelum
2014-08-30 22:51:35
2014-08-31 09:51:28
8 K-Pop Girl Power Anthems Pt. 2