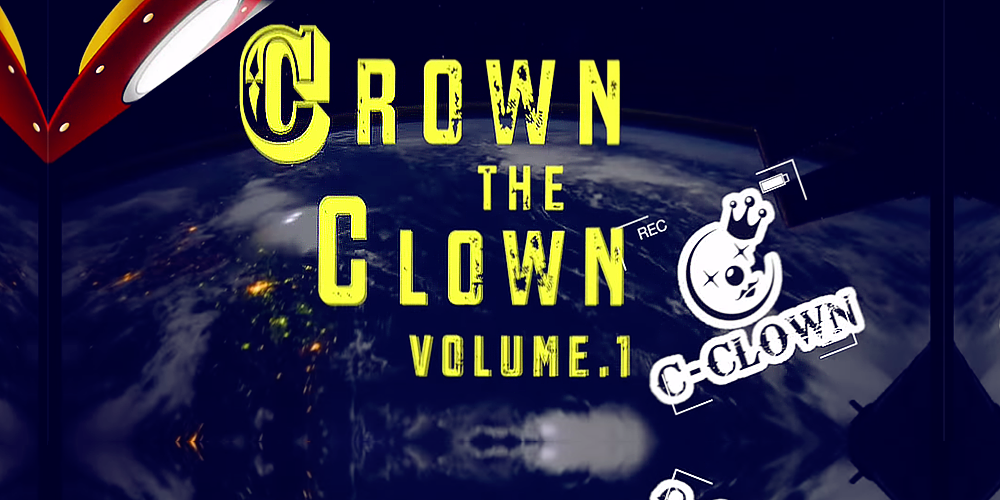 I'm sure a few of you have seen C-Clown's series Crown the Clown on YouTube recently, which gives fans a look into the members' daily lives. You're probably thinking this has been done many (MANY!) times before, so why is this one different? Well for starters, the man behind the creation and filming of Crown the Clown is none other than C-Clown's leader Rome.
Rome films and produces the Crown the Clown videos for C-Clown's fans, which already sets them apart from other idol groups who have a so-called "YouTube reality show." Many idols have the stigmas of not singing or acting or only being able to do these things. But Rome is proving that there is more to him than being an idol who can rap and dance. Aside from this series being completely created, filmed, and edited by a member of the group being filmed, there are also English subtitles graciously added to each video. Rome uses English quite often in the videos as he mans the camera and partakes in banter with his fellow members.
The description for the new series on YouTube says all you need to know about Crown the Clown:
Crown the Clown a series made and directed by ROME (The Pink Reel). The series made especially for the fans, shows an up close more insight view on the life of a K-pop idol as well as going in depth to each of the members true characters. FUN, CRAZY, WEIRD and most of all REAL.
THE PINK REEL WOULD LIKE TO PRESENT TO YOU
CROWN THE CLOWN
BY CCLOWN
The Pink Reel is the name of Rome's start-up production company. If you follow him on Instagram, you already know that Rome has been creating videos brought to you by The Pink Reel for months now. Although I am not a video or editing expert, it is evident that Rome has a knack for directing and editing. His 15-second videos are enough evidence to prove that. If you're not following Rome on Instagram, I highly suggest you do.
Check out these cool articles around the web 
Rome uses his presence on Instagram to not only interact with fans, but to help promote C-Clown as well as his own endeavors. In fact his Instagram updates informed me about Volume 1 of Crown the Clown and Volume 2. Many artists and idols already do this through Twitter, Weibo, Instagram, and other social media platforms. But I have noticed that Rome seems more personable, in my opinion, on Instagram. He films videos of the members of C-Clown as well as personal videos from him to all of his followers. There's something about opening Instagram and seeing a new video or picture posted two seconds ago from someone you follow. It feels more personable and that you are part of the moment.
Rome's first Pink Reel video shows six photos of some of the members in a montage set to Jon Mcxro's Girlfriend. All of the photos were taken by Rome or The Pink Reel as shown by the hashtag #photobyrome and #photobyPR in his previous photos. The filters used on the photos really highlight the whites and show off the blacks of each photo. A couple of the photos clearly show a pink 'PR' mark on the photo, whereas for the other photos it shows up in the corners or off to the side. Even though the video is a montage of photos, it shows Rome's passion and interest in creating these types of videos and shows that there is more to Rome than rapping and dancing.
There are currently two volumes of Crown the Clown on YouTube and fans can expect to see a new episode every Sunday on C-Clown's official YouTube channel.
Have you guys seen the series yet? If so, how do you like it so far? Don't forget to subscribe to the site and follow us on Facebook, Twitter, Instagram, Tumblr, and Bloglovin' so you can keep up with all our posts.
https://kultscene.com/wp-content/uploads/2014/05/crowntheclown.png
500
1000
Tara
http://kultscene.com/wp-content/uploads/2018/02/KULTSCENE-LOGO-2018-TRANSPARENT-RED.png
Tara
2014-05-20 20:05:45
2014-07-03 02:39:44
C-Clown's Rome is the Producer Idol