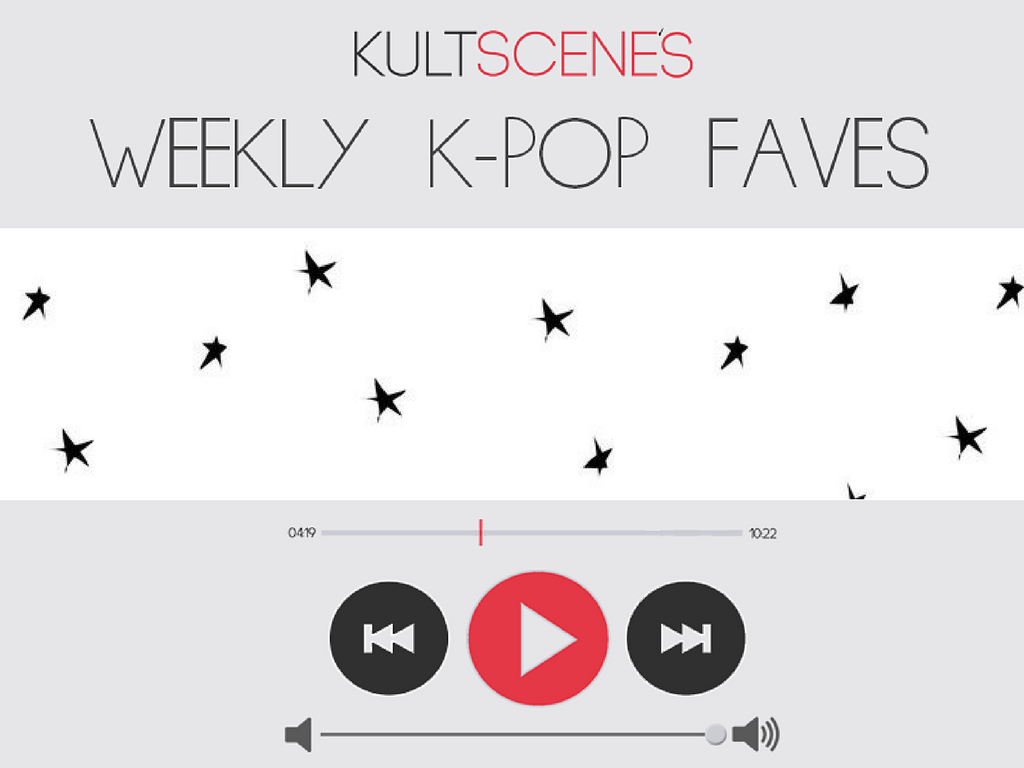 It seems like 2017 is finally starting to pick up. Maybe agencies were waiting on their good releases, or maybe it's the change in the policy to drop songs earlier in the day instead of midnight. Either way, here are our favorite K-pop songs from this week.
"Rollin'" by Brave Girls (Released Mar. 6)
I know you're sick of tropical house, I am too, but there's always hope for any genre when Brave Brothers is still making music. Who better to reinvigorate this tired genre with than his first ladies Brave Girls? All it took was two choruses, one with a hook and one with a dance break. So simple yet it takes the best of what tropical house can do and moulds it to his unbeatable formula. Thanks to a stellar year in 2016, I had been excited for them to comeback this year, but when Hyeran (not so much the other one) left, my hopes deflated somewhat. Her raps were key to their distinct qualities and she would be missed. You can hear exactly where she would have gone in "Rollin." This is Brave Bros though, so he alters it a bit, making the rap sweeter than the ferocious Hyeran would have delivered it. "Rollin" is sticky, sexy, and so fun. Also watch them live for quality stool work and the smiliest idol ever, Yujeong.
— Joe
---
---
"Wake Me Up" by B.A.P (Released Mar 6)
In my decades of being a fangirl, I've never met a group that lives by the saying "actions speak louder than words" more than the sextet B.A.P. They've continuously showcased meaningful messages through their music time and time again, with their recent title track "Wake Me Up" being no less than powerful. There had already been a great deal of build up weeks prior to the song's release, considering leader, Bang Yongguk, was rejoining the rest of his members in this promotion after a four month hiatus. The answer that the world wants, is blind to it's desperation, "Wake Me Up" touches on societal issues, something B.A.P has written about numerous times and mental health (Yongguk was on hiatus due to panic disorders) – an issue society seems to turn a blind eye towards and shy away from talking about. This music video showcases all that's wrong in the world (racism and judgement) and how it plays it's role with various types of mental illnesses (depression and self hate). For the members of B.A.P to take a subject as touchy as this and turn it into an eye opening "lesson" is absolutely remarkable. It's been five years and I still get blown away with their bold and compelling concepts. I'm also hopeful that people who listen to B.A.P's music for the first or fiftieth time, are able to walk away from each song with a new outlook on life. If you're still sleeping on B.A.P, you need to seriously wake up!
— Tam
---
---
"Pick Me" by Produce 101 Season 2 (Released Mar. 9)
I couldn't stand the girls' version of "Pick Me." I even drafted a potential year-end list on worst singles, which it would headline. Then KCON happened, and well, I suddenly became a Stockholm Syndrome hostage of it. It has since grown on me, but not to the point of actually liking it. And since I never watched the first Produce 101, I wasn't planning on watching season two either. But then I came across this video and it made me change my mind. This version of "Pick Me," despite the EDM overhaul, is not annoyingly repetitive and the song as a whole is more easily digestible. Not being able to get out the girls' "pick me" line out of my head seemed like torture; this version, however, is quite the earworm. It's a bubblegum banger, just as its predecessor, but without the "odd thing I found on the internet today" factor. Which brings me to point out that the girls' choreography seemed more tight and had that wow factor. Nevertheless, 101 dudes dancing in near perfect unison is why I can't fully stan boy and girl bands outside of K-pop; they're just subpar in comparison at this point. Season 2's "Pick Me" surely sealed the deal on me looking up bootleg videos with subtitles to see what's up. Maybe they'll be as big as I.O.I, who knows? With "Pick Me," it seems promising.
— Alexis
What was your favorite song of the week? Share your picks thoughts in the comment section below. Be sure to subscribe to the site and follow us on Facebook, Twitter, Instagram, and Tumblr to keep up with all of our posts.
https://kultscene.com/wp-content/uploads/2017/03/Untitled-design-25.png
768
1024
KultScene
http://kultscene.com/wp-content/uploads/2018/02/KULTSCENE-LOGO-2018-TRANSPARENT-RED.png
KultScene
2017-03-12 21:17:37
2017-03-12 21:17:37
Weekly K-Pop Faves March 6-12