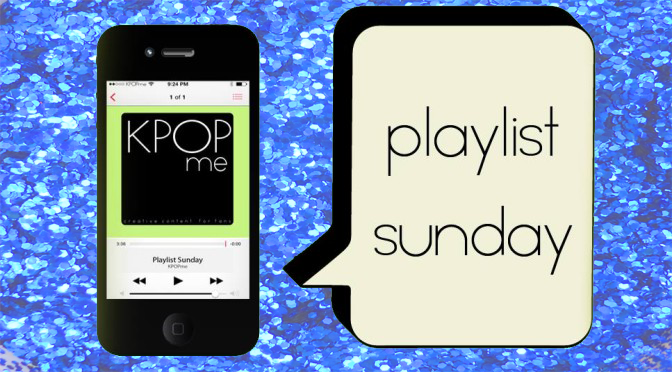 The good, cute girl image seems to be the norm and a favorite among the female K-Pop groups, but what about those who take a walk down the bad side? For this week's playlist theme we chose groups and solo artist who aren't scared to explore and show their bad girl images.
The Bad Girl image isn't necessarily one you associate with K-Pop darlings Girls' Generation, but that's exactly what they tried to do back in 2011 with their Japanese single. Soshi went the cliché route by dressing in lots of pleather, posing in motorcycles, and dancing in an empty garage. But whether the concept was successful or not, there's no denying that Bad Girl it's an incredibly addicting song because of the repetitive "oh's" in the hook.
The lyrics talk about being "bad" for a guy –the most perfect he's ever seen, actually. You could even say it's a complete 180 turn from Genie; the first is about dominance while the second is about compliance. Girls' Generation might not have stuck with the naughtier image, but Bad Girl will always be "that time the girls went bad," and who doesn't like a good girl gone bad?
–Alexis
Brown Eyed Girls is definitely a group that epitomizes the Bad Girl theme. Their songs often depict mature content as seen in their music videos and choreography, and heard in their lyrics. For this week I chose BEG's Kill Bill. The song has a story version music video as well as a performance version, both of which show off BEG's "bad girl" personalities.
The lyrics are about a girl finding out about the unfaithfulness of her lover. Throughout the story version music video, each member is involved with the killing of a man and eventually themselves. Along with the lyrics and music video plot is the provocative choreography. The mature idols show off their sex appeal and that they are comfortable with themselves through the choreography for Kill Bill. BEG is the queen of mature and bad girl content.
–Tara
Good girls become bad girls for a reason, and NS Yoon-G isn't staying quiet about who is to blame for the dramatic change. The Reason I Became A Witch is not only a great song, but the music video is perfect for October, with NS Yoon-G wearing her Halloween appropriate black-and-white tights. She starts the video behind a curtain of white, showing her demure self, before she turns into some S&M goddess who could be playing Catwoman in a Batman (or a female version of Fifty Shades of Grey). In The Reason I Became A Witch, NS Yoon-G doesn't just bring sexiness, she brings fierceness and shows how a good-girl-gone-bad will never be controlled by a guy ever again.
–Tamar
Ladies Code Bad Girl talks about a man that mistreats a woman. The man keeps telling his lover that she is weak and pitiful, so the girl is ready to be alone, but he just doesn't want to leave her. After continuos name calling, she becomes strong and tells him that she is not that girl, that she is actually a bad girl and demands him to start calling her that. The video has the girls styled beautifully and accompanied by many men. The video is serious at times, but then It gets really fun, especially when they are putting makeup and wigs on the guys. It's so cute and funny.
— Alejandro
What's your favorite bad girl song? Be sure to share it and follow us on Facebook, Twitter, Instagram, Tumblr, and Bloglovin' so you can keep up with all our posts.
https://kultscene.com/wp-content/uploads/2014/08/PS3.png
372
672
KultScene
http://kultscene.com/wp-content/uploads/2018/02/KULTSCENE-LOGO-2018-TRANSPARENT-RED.png
KultScene
2014-10-05 16:04:12
2014-10-05 16:04:12
Playlist Sunday: Bad Girls Club