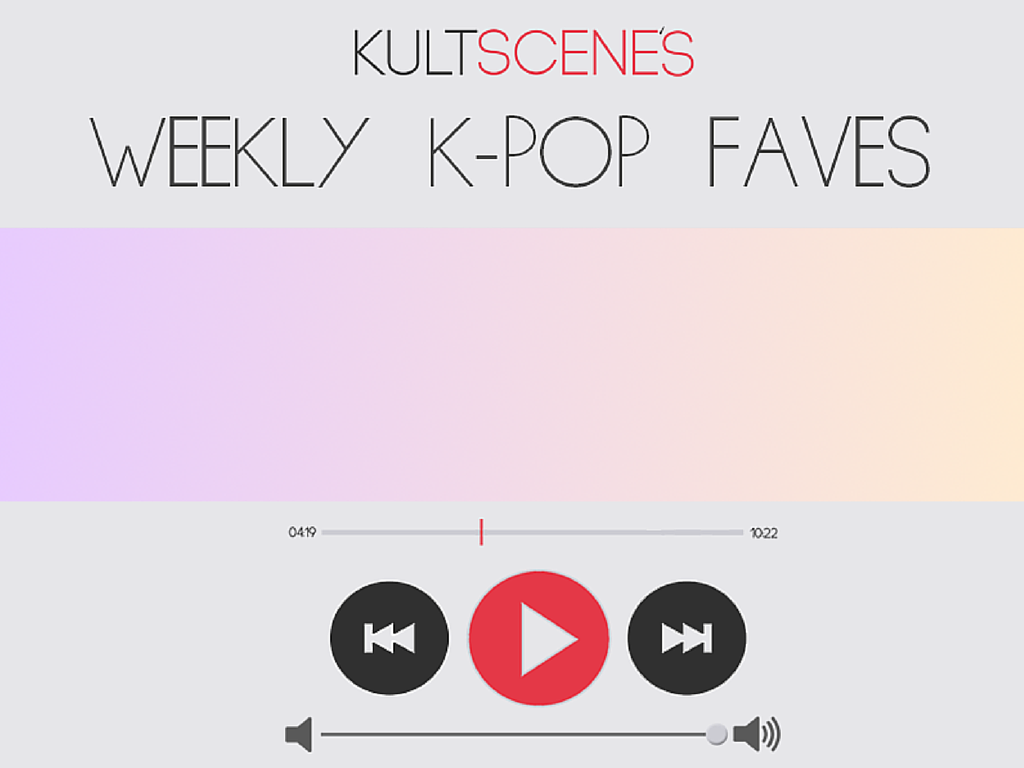 Let's just admit it. No matter how much we praise the K-pop songs released this week, they will all be overshadowed by EXO. Not to say their singles are the best, but they definitely have all the attention. Nevertheless, here are a couple other of our faves this week.
"Heaven" by EXO (Released June 8)
This track from EXO's third album "EX'ACT" stands out instantly amongst the darker tracks in the album and is alluring from the get go thanks to Chen's honey voice. The smooth transitions between the raps and the vocal parts in "Heaven" flow perfectly with the constant melody and rhythm of the song, making for an enjoyable listen. The light-heartedness of the instrumentals suits the sweet and cheerful lyrics of the song to a tee.
— Anna
---
---
"Heartbreak Hotel feat. Simon Dominic" by Tiffany (Released June 9)
SM Entertainment's Station project has been an interesting thing to follow. Most releases have ranged from generic to weak. At its best though, it offers some of their artists a chance to shine by themselves (Amber is still trying, bless her heart). With "I Just Wanna Dance," Tiffany already proved herself capable, but with "Heartbreak Hotel," she keeps up the pace. Her voice is at its best in the mellow verses, containing a melancholic tinge that she rarely gets to emote. Along with simple piano melodies and shimmering synths this space of torn hearts is created well. I can even forgive the rap because Simon D is good and the beat changes effectively before kicking back in before he finishes.
— Joe
---
---
"Stalker" by U-KISS (Released June 6)
U-KISS break my heart. For such a long career filled with strong releases, they should be more popular than they are. But the resilience and innovation shown in "Quit Playing" is back with "Stalker." The song is reminiscent of what Timbaland was doing for artists like Justin TImberlake in the mid-00s, and I live for it. Not to mention that each member was given the perfect part for their vocal range, so the song has no low moment. I especially love how they didn't butcher it with a rap (sorry Eli). It's a damn shame that they put out this song on the same week as EXO and has not even reached 200 thousands views in the six days since released. U-KISS will forever be an overlooked gem.
— Alexis
What was your fave K-pop song this week? Share your picks and thoughts in the comment section below and be sure to subscribe to the site and follow us on Facebook, Twitter, Instagram, and Tumblr to keep up with all of our posts.
https://kultscene.com/wp-content/uploads/2016/06/Untitled-design-2.png
768
1024
KultScene
http://kultscene.com/wp-content/uploads/2018/02/KULTSCENE-LOGO-2018-TRANSPARENT-RED.png
KultScene
2016-06-12 21:21:58
2016-06-12 21:21:58
Weekly K-Pop Faves: June 5-12