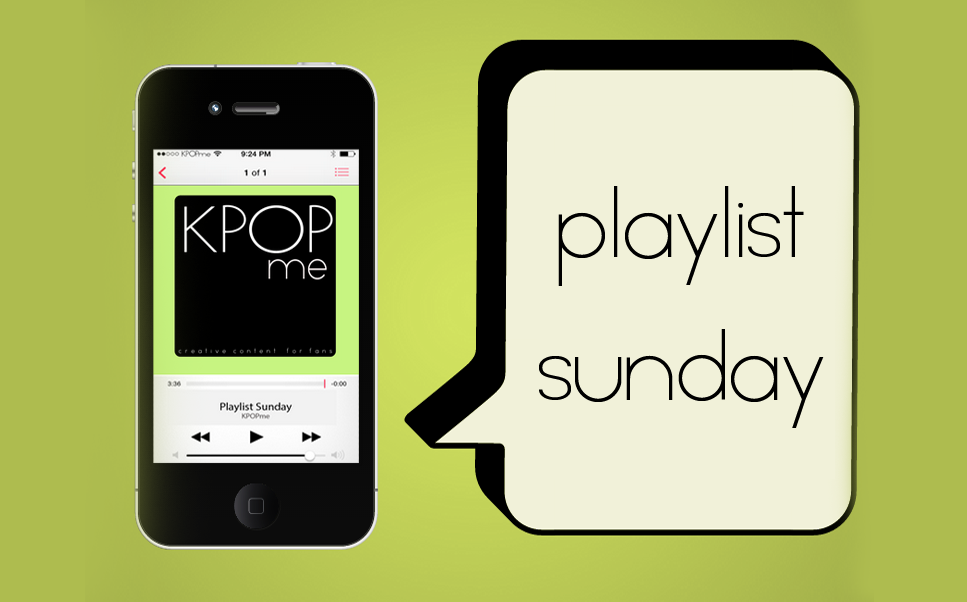 It's no secret that we at KPOPme are all avid K-Pop fans, just like you, who follow all the new releases and enjoy the old ones. That's why every Sunday we'll bring you a small playlist of songs that the writers have been listening to all week. These can be chart topping hits, non-single gems, well-loved classics, or pretty much anything that we'd like to share with our readers. This week, the writers have enjoyed G-Dragon, Orange Caramel, Hong Dae Kwang, EXO-K, and SPICA. Check out our list below.
G-Dragon's Coup d'état album came out in September, but I only started listening to it last week. I listened to it the whole way through and as soon as R.O.D. came on I was in love with it.
The very first notes of R.O.D. sound very similar to MGMT's Time To Pretend (one of my favorites) and immediately after, we get into a reggae vibe and a deep base, which I totally love. From the get-go, R.O.D. has a great beat that will make you bop your head and enjoy the groove. GD's rap opens the song and then Lydia Paek graces us with her vocals during the chorus (which is in English). As Lydia sings, a dubstep beat takes over from the reggae-inspired music present when GD raps.
G-Dragon's R.O.D. is perfect for blasting in your car with the windows down, in your house, in your apartment, in a barn, while walking down the street, wherever. It begs for you to turn it up and just enjoy it. Listen to the audio of R.O.D. here:
— Tara
Check out these cool articles around the web
Earlier this week, Orange Caramel released their latest music video Abing abing and has had me dancing to its very 1990's electronic beat ever since. The After School sub-unit has made it their staple to mix just the right amount of cute and weird, and that's exactly what we're getting with this new song.
Following Catallena's sushi concept, this song is about the weather being too hot and curing your bad temper with ice cream. And although summer is still a month away, Abing abing is a great song for a pool or beach day. Check out the video here:
— Alexis
In the middle of March, Hong Dae Kwang released the upbeat love song Thank You My Love. Ever since hearing it, I couldn't get the tune and his voice out of my head; some of the comments on YouTube compared him to a male version of IU, whose beautiful love songs are impossible to ignore.
The music video for Thank You My Love matches the lyrics in a unique way. While the song is about someone in love who can't wait to meet his lover and hear her voice, the music video  depicts Hong Dae Kwang as the best friend of a girl who he's in love with. But while he is singing the song to her, she is completely in love with someone else. The cute love song becomes instantly sadder, but it's  still a beautiful song and music video that everyone should take a look at. So check it out here and tell us what you think!
— Tamar
EXO's second mini album Overdose is one of the newest releases in the K-Pop world.  One of the songs that really captured my attention was Run. It takes me back to EXO's first album and reminds me so much of 3, 6, 5.
Everytime I'm listening to the album and that song comes on, it makes me very happy. I love the upbeat feel of the song, and you can tell that they had so much fun recording that song. Enjoy below:
— Alejandro
SPICA made their formal debut with Russian Roulette back in January of 2012, and their re-release of the mini-album, Painkiller, got me hooked and still has me in its grasp.
The song begins with a powerful piano and vocal combination, as it sets into a strong bass that resembles a heartbeat. The lyrics deal with a failed relationship, as the speaker can't deal with the breakup. The music video takes place in a dark, urban setting as the choreograph reflects the feelings of the song. This is definitely one of my favorite tracks from the group; I always listen to it whenever I need to take a break from my life.
— Thuc
What song have you been listening to all week? Let us know! Don't forget to subscribe to the site and follow us on Facebook, Twitter, Instagram, Tumblr, and Bloglovin' so you can keep up with all our posts.
https://kultscene.com/wp-content/uploads/2014/05/playlistsunday.png
602
967
KultScene
http://kultscene.com/wp-content/uploads/2018/02/KULTSCENE-LOGO-2018-TRANSPARENT-RED.png
KultScene
2014-05-25 22:14:37
2014-07-03 02:05:50
Playlist Sunday: Hard to Forget