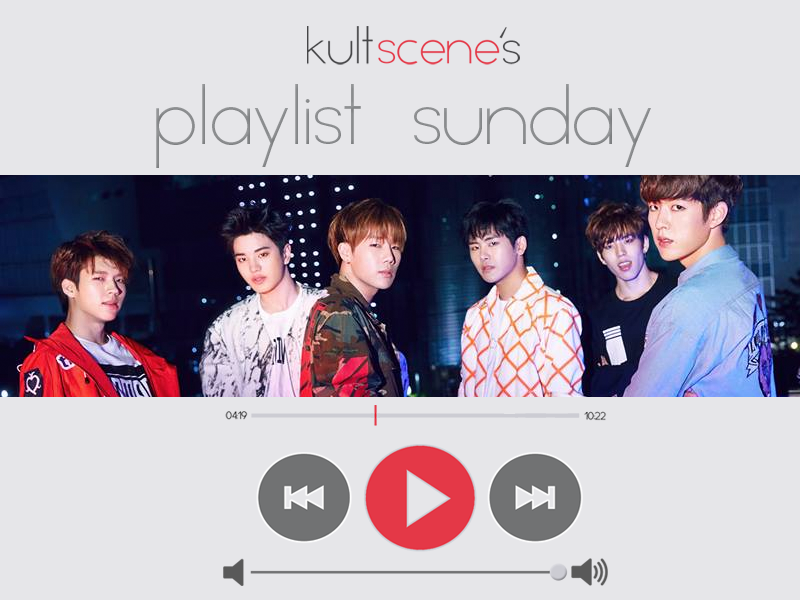 INFINITE came back on July 13 with their new album "Reality", and the teasers and music video for "Bad" are really getting us excited here at Kultscene. What better way to celebrate the group's return than with a list of our favourite INFINITE songs?
There's something about INFINITE's "Can U Smile" that turns me into a giddy teenager again. Even though the lyrics to the song are a bit on the gloomier side, it's one breakup song that I don't mind listening to on continuous repeat, especially with their live performances. INFINITE has a way of making even the saddest of songs enjoyable to listen to and to watch. Their music has only gotten better with every comeback, so the anticipation and bar has been set quite high for what's to come with this new album!
— Tam
Although this song does not belong to any album and is not particularly well-known, it is a song that never fails to tug at my heartstrings. It has a very simple melody as compared to flashier INFINITE songs, and it does not showcase INFINITE's vocals as much as other ballads, but "Together" is a memorable and touching song. It feels all the more heartfelt because INFINITE member Woohyun composed it, and when accompanied with videos and pictures from INFINITE's past concerts, practices and the hardships they faced, I teared up just thinking about how much the boys have grown over the past few years, both musically and in their relationships with each other. It makes me proud to be an Inspirit (fan of INFINITE,) and I'll definitely be supporting them forever.
— Anna
---
---
Europop is one of the most used genres in K-pop. It has seen many iterations yet none have been as good as ''The Chaser''. INFINITE's best song goes down as one of my all time favourite K-pop songs and, as a result, one of the best pop songs of the last ten years. ''The Chaser'' mixes blasting synths, swooning violins and, slick guitars to euphoric pop perfection. Everything about it works from the vocal arrangements to the stunningly symmetrical choreography. There are very few songs that can match the energy of ''The Chaser''. It rightly brought INFINITE the success they deserved.
— Joe
INFINITE would not be where they are today without their debut song and, for long-time Inspirits, this holds a special place in their heart. The group's present popularity all started with "Come Back Again," a fun track which incorporates rich guitars, signature violins, and a bit of autotune, which is okay in small increments like it was done here. Their first single matches their young and fresh faces perfectly, and even here we can hear the strings and horns that comprise a majority of all their songs to come. This is one group that knows what sound they are going for and sticks with it! "Come Back Again" is an overall catchy tune that will surely have listeners dancing and clumsily getting into bloody accidents while doing it (which might or might not have happened to this Kultscene writer…).
— Shelley
There's something very distinct about INFINITE's sound. It builds up, it's bombastic, and it makes you feel something in your insides. One of those songs, for me, is "Man in Love." I love how the whole song builds up to the chorus, where it explodes and is a myriad of beats. Not to mention all of the members' voices, which sound awesome as one. It's incredibly cheesy, yes. But everything else makes sure to justify and make up for it, especially the choreography and the rap verses.
— Alexis
---
---
INFINITE's "Destiny" brings me back to life every time I hear the song. The bubblegum dubstep just makes me want to go crazy and dance to chaotic feeling of the track. The video was filmed in California and everytime I go to Universal Studios Hollywood and see the locations of where the video was filmed I get very excited to know that the members where there. There is really not that much that I could say about this song, the best thing to do is to listen to it and watch the video to get full "Destiny" experience.
— Alejandro
I love "Rosinante" for it's positive message about overcoming hardships. The title is based on the name of Don Quixote's horse, a symbol of something that is unable to accomplish the tasks set before it. "Rosinante" is anything but that, and is instead an upbeat, extremely positive dance track with INFINITE's iconic retro, synth style. "Rosinante" isn't one of INFINITE's title tracks, but the powerful beats and various instrumentals, each member's solo lines, and the lyrics of the song makes "Rosinante" just one of the many non-title track songs that deserves praise. With some falsetto thrown in and a stand out performance by the seven members of INFINITE, "Rosinante" is one of my favorite songs by the group.
–Tamar
What's your favorite song by INFINITE? Let us know your picks in the comment section below and be sure to subscribe to the site and follow us on Facebook, Twitter, Instagram, and Tumblr to keep up with all of our posts.
https://kultscene.com/wp-content/uploads/2015/07/INFINITE-playlist-sunday.png
600
800
KultScene
http://kultscene.com/wp-content/uploads/2018/02/KULTSCENE-LOGO-2018-TRANSPARENT-RED.png
KultScene
2015-07-12 17:03:07
2015-07-12 17:05:30
Playlist Sunday: Favorite INFINITE Songs