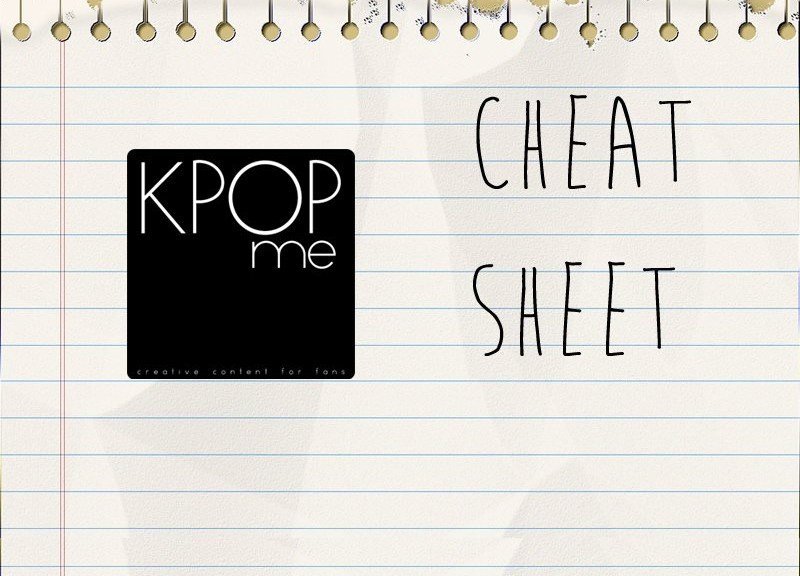 Each week, KPOPme compiles a list of K-Pop and overall Korean releases so that you don't have to look far to find new music. This past week saw comebacks by top groups like Super Junior and SISTAR, as well comebacks from rookie groups like 100% and JJCC. 
Several solo artists made comebacks, and there was a large amount of releases from Show Me the Money 3. 
[MUSIC VIDEO]
Super Junior – Mamacita (Yayaya)

SISTAR – I Swear

JJCC- BingBingBing (Oneway)

SR14B – Super Moon (SM Entertainment Rookies)

100% – Summer Hero

TOPPDOGG- Peakaboo

Beat Win – Illusion

Shin Hye Sung & Im Chang Jung – Doll

Banhana – The Woman

SKULL –Ooh Baby

WAX – How I Wish It Could Be That Way

Wheesung & Bumkey – How Much Is Your Love

Tasty – You Know Me Chinese Version

4TEN – Tornado

WAX – Half Love, Left Hidden

HOLLO – Going Crazy Feat. Kang Sori

ZZAPA- Free Your Heart

HIGH4 – Headache

Hyungdon & Daejune –Real Bad Girl

ROO – Baby I Love You feat. Double K

WAX – Just Leave

Related articles across the web.
Don Mills – Gangbaekho

WAX – The End Of Autumn

Touch – Nan

InTheGirls – Just Play

Ja Mezz – Wanna Get (Oasis Pt 2.)

BaeYeongGyeong – Yesterday's Song

LIPSERVICE – Too Fancy

BIGFLO – Fly

Yoon Jung Shin – Men Without Women

Carry – Pretty feat. Suda

BTS – Man In Love (LA Version)

Yu Seung Woo – Everyone Else But Me

LABOUM – Pit-A-Pat

Jang Beom June – No Words Can Describe My Love For You

XXXV Jang Woo Hyuk – Time To Rock

J-Dogg – Nothing feat. Peejay

Baechigi- Boy Jump feat. Hwasa of Mamamoo with Ailee, Shorry J, Lucky J

Kisum – Like It feat. Risso

J-Block – Baby Baby

[SONG]
Roy Kim – Let It Be Me (Everly Brothers Cover)

C Jamm – Good Day feat. Swings (Show Me The Money)

Bobby- YGGR#Hip Hop (Show Me the Money)

Wootan & Buggy – X.O feat. Odee and Psycoban

Yoon Mi Rae – I Love You (It's Okay, That's Love OST)

Kisum- Que Sera Sera feat. Angli

What was your favorite song released this week? If you think we're missing a song or music video, please let us know in the comments! Be sure to share your thoughts and follow us on Facebook, Twitter, Instagram, Tumblr, and Bloglovin' so you can keep up with all our posts.
https://kultscene.com/wp-content/uploads/2014/08/Cheat-Sheet.png
576
800
KultScene
http://kultscene.com/wp-content/uploads/2018/02/KULTSCENE-LOGO-2018-TRANSPARENT-RED.png
KultScene
2014-08-31 17:54:19
2014-09-12 02:58:24
K-Pop Release Cheat Sheet 08/24/14-08/30/13