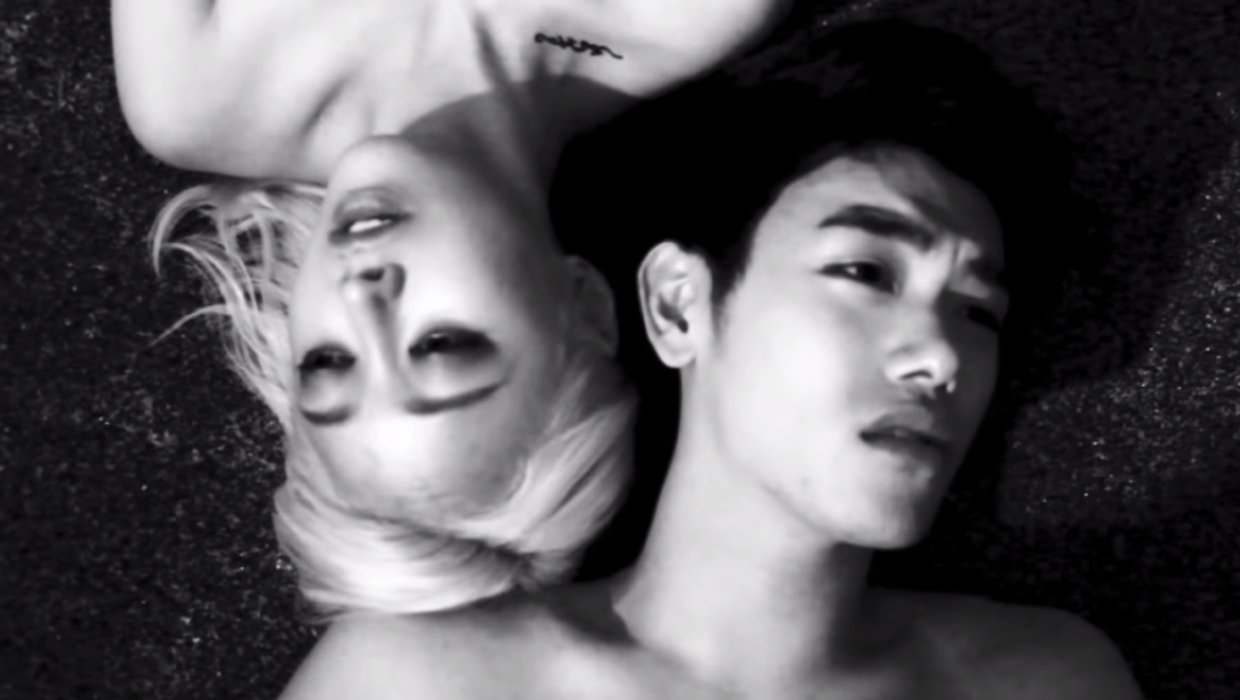 We recently talked about K-Pop Instrumentals, now let's look at a few of our favorite artists covering some of our favorite English songs. Occasionally, K-Pop songs have a few English words and/or lines throughout them. Unfortunately, the pronunciation and even use of the word(s) are oftentimes not correct or irrelevant. It sometimes makes you wonder whether or not these idols could hold their own with an English song. Well let me tell you, a lot of them definitely can. It takes a lot of practice and confidence to pull off a cover of an English song. Especially when there are so many fans from Western countries.
EXO: Open Arms
First is EXO singing Journey's Open Arms. Baekhyun, D.O., Chen, and Luhan all demonstrate why they are the vocal line. These four gentlemen showcase their amazing and powerful vocal talents, as well as English pronunciation, in this wonderful song. And can I just say, those harmonies, whoa… Beautiful, absolutely beautiful! These types of performances are nice because fans really get to experience another side to their favorite idols. In a group as big as EXO, and one that is made up of many parts (singers, rappers, etc.), it's rare to have a song of just great vocals. This is a treat, and I'm so glad fellow writer and KPOPme co-founder, Thuc, suggested it.
Eric Nam & Boa Kim: Say Something
In all honesty, this cover of Say Something, was the first time I actually heard the song (I don't listen to the radio that often). You may consider this one slightly cheating because as we know, Eric Nam is indeed from Atlanta, Georgia, and therefore he is fluent in English. Either way, his voice is amazing, and I like to hear him sing. But, Boa Kim, a member of SPICA, holds her own and then some in this song. Her vocals perfectly match the mood, tone, and energy of this song. Her pronunciation is flawless, and I could honestly listen to this cover all day. The music video is also done quite well.
TaeTiSeo: DJ Got Us Fallin' In Love
Next is TaeTiSeo singing Usher's DJ Got Us Fallin' In Love. TaeTiSeo is made up of Taeyeon, Tiffany, and Seohyun. Again, Tiffany can speak fluent English, but that's not the point. The point is that Taeyeon and Seohyun sing their English lines very well with confidence, which is the key to a great cover; this is a live performance full of energy that keeps the crowd pumped up throughout the song. It also doesn't hurt that EXO joins the trio during the rap part of the song. Let's be honest, can one really go wrong with an Usher cover? No, no one cannot. Also the numerous cuts to the middle-aged man dancing adds to this video.
SHINee: Just Dance
We're throwing it back to 2009 with this little gem. SHINee give Lady Gaga's debut single, Just Dance, their own Gaga flare. With this cover, Key is the frontman, because his English is the best out of all of the members. The performance may be short, but SHINee's Gaga-inspired outfits and their dance moves keep the audience interested from beginning to end. I would love to hear another cover by these guys today, since their pronunciation is much better now.
Changmin & Kyuhyun: Just The Way You Are
These SM artists love their English cover songs, and you'll hear no complaints from me. On their own Changmin and Kyuhyun have amazing voices, but put them together, singing a Bruno Mars cover, it's magical. I'd like to thank Alexis, co-founder and writer for KPOPme, for suggesting this cover. I couldn't find a great video of the duo, but you can still feel their passion and talent. I'll stop talking now and let Changmin and Kyunhyun do the rest.
Minzy: Halo
I have to show some love for the female power vocals in Kpop. First up is Minzy of 2NE1. She took a bold step and covered Queen B's Halo. I think she did an amazing job. Her pronunciation and vocal range is amazing! I've always loved Minzy's voice, and this cover is reason enough to love her. The song on its own is a hard one to sing, and Minzy gives it her all. She is a true talent.
Ailee: I Will Always Love You
The last cover song I want to talk about is Ailee's rendition of Whitney Houston's I Will Always Love You. We all know Ailee has a phenomenal voice. When I first heard that she covered this iconic song, I wasn't sure if she would be able to live up to its reputation. Don't get me wrong, I love Ailee's voice, but I Will Always Love You has so many nuances throughout the song that need to be met in order to be a good cover. Nevertheless, Ailee owned this song; her performance was amazing! With flawless vocals, she was powerful when she needed to be and still had that finesse in her voice that complemented the song.
Although some of these idols may not be fluent in English, they could definitely fool me based on their amazing performances of English covers. This is only the beginning of a long list of great covers, what are some of your favorites? Don't forget to subscribe to the site and follow us on Facebook, Twitter, Instagram, Tumblr, and Bloglovin' so you can keep up with all our posts.
https://kultscene.com/wp-content/uploads/2014/06/Eric-Nam-Kim-Boa.png
700
1240
Tara
http://kultscene.com/wp-content/uploads/2018/02/KULTSCENE-LOGO-2018-TRANSPARENT-RED.png
Tara
2014-06-14 09:05:38
2014-07-03 02:33:43
Best English Covers by K-Pop Artists