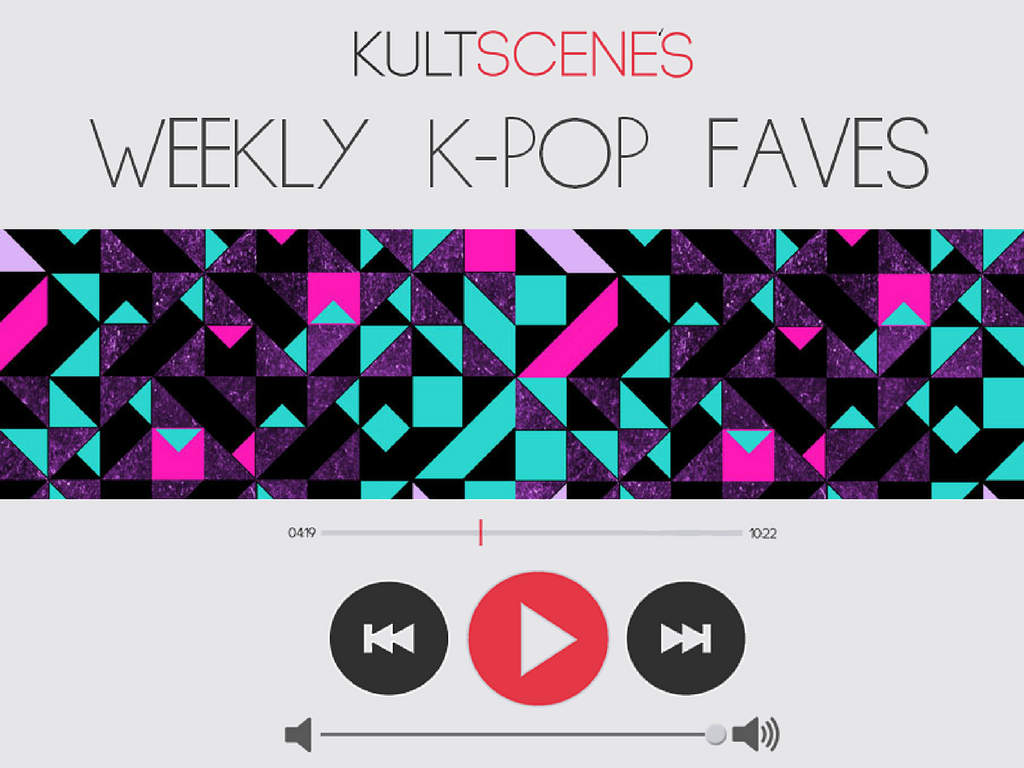 January's shaping out to be quite the slow month for K-pop releases — or at least thus far. 2016 showered us with songs every other day, so this pace is definitely a big change. And while releases have been scarce, we got enough to pick out our faves of the week.
"Don't Worry" by JB (Released Jan. 15)
In what may be the best present to fans to commemorate their third anniversary, GOT7's JB dropped yet another couple of songs today (the 16th) for our listening pleasure. Out of the two, "Don't Worry" stood out to me cause it balanced his soul interpretation with a more up tempo beat. After five solo songs I finally understand why JB's always so extra in his GOT7 performances: the boy has all this emotion harboring inside of him, waiting for the right avenue to come out — and this is it, you guys! JB's finally doing R&B and it's fantastic.
— Alexis
---
---
"Without A Heart" cover by BTS (Performed Jan. 14)
BTS's cover of 8Eight's song was one of the highlights of the 2017 Golden Disk Award show for me. Both groups were created by BigHit Entertainment, so it's fitting for BTS to remake the soulful tune. The "Without a Heart" performance was quite different from the original, considering the 8Eight was a co-ed vocal trio whereas BTS is a seven-member boy band. But the group was able to blend their voices together in the emotive performance, resulting in one of BTS's best ballad performances ever. (Plus Rap Monster and J-Hope's hard-hitting raps added a bit of a rougher feel to the tune). Their cover also offered a peek into BTS's professional attitude: Suga's mic failed during his line, but it was nearly imperceptible.
— Tamar
---
---
"Kiss Later" by Yeojin (Released Jan. 15)
Loona's girl of the month strikes again this time with their most fun track so far. The creative dream team of Monotree and Digipedi come together once again to give Yeojin "Kiss Later" an orchestral pop explosion IU would relish. Yeojin's vocals are not as strong as her predecessors but she gets around it with a playful delivery, going into talk-sing mode every now and then. Each moment is a blast with Monotree varying the instrumentation as much as they can. Horns and strings swirl in and out and they even throw in a guitar solo. I've said it before and I'll say it again, get ready for Loona to be a girl group for the ages.
— Joe
What was your fave song this week? Share your picks with us in the comment section below and be sure to subscribe to the site. Follow us on Facebook, Twitter, Instagram, and Tumblr to keep up with all of our posts.
https://kultscene.com/wp-content/uploads/2017/01/Untitled-design-22.png
768
1024
KultScene
http://kultscene.com/wp-content/uploads/2018/02/KULTSCENE-LOGO-2018-TRANSPARENT-RED.png
KultScene
2017-01-15 20:34:29
2017-01-15 20:34:29
Weekly K-pop Faves: Jan. 9-15