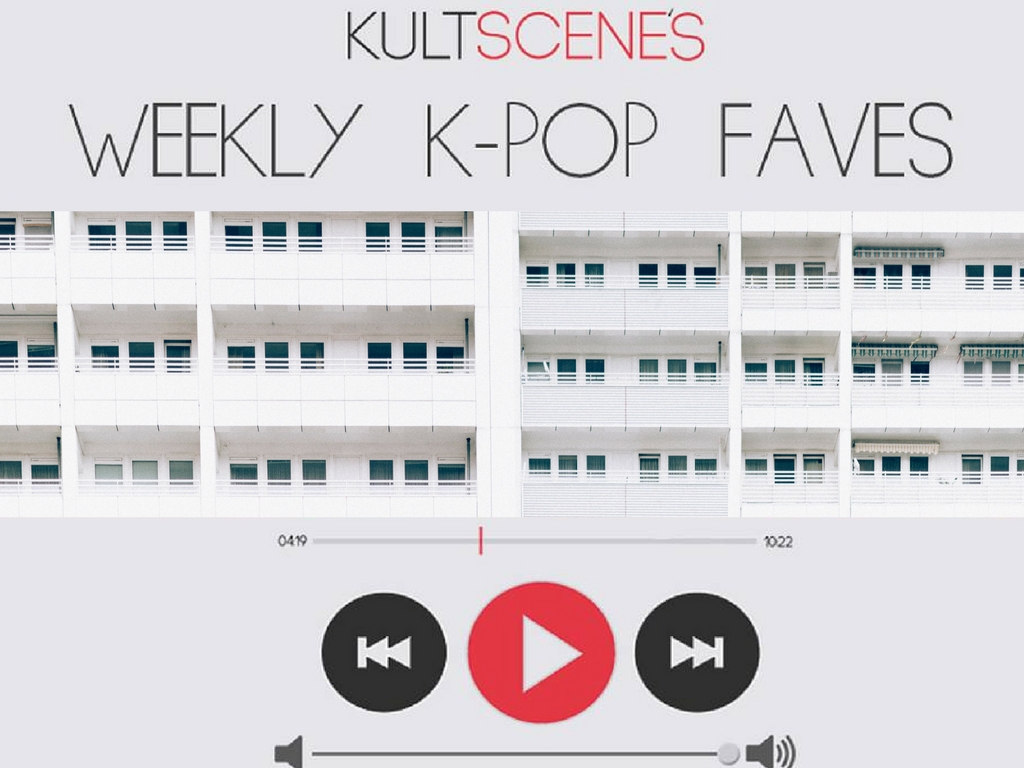 A week of farewells had K-pop saying "Goodbye" to girl groups 2NE1 and I.O.I, while CLC revamped their image. This very estrogen-filled week's playlist is rounded out by Girls' Generation's Seohyun, who released her first solo album.
"Goodbye" by 2NE1 (Released January 21st)
And that's all, folks. 2NE1's "Goodbye" hit me hard — I still can't stop listening to it and feeling the same emotions I felt on the first listen. This group's untimely end is chock full of rumors, scandals, possible discord, and more. But this song, with its soulful vocals and acoustic instrumentation, gives us the ability to look back on what really matters — the revolutionary career of a legendary girl group. As one of YG's only immediately English-subbed music videos, "Goodbye" communicates the members' feelings about disbandment to both domestic and international fans through honest lyrics "Don't trust the broken stories," "Even if things get rough, it will be okay," "Come find me when you need someone to lean on," and the song's main refrain, "Goodbye until the day we meet again" hit close to home for millions of Blackjacks around the globe. The song is my pick for this week simply because it is so simple yet so evocative, and it embodies the iconic 2NE1 sound so well. It's sad to think that I'll never have a chance to write a Weekly Playlist about them again, but as CL says in the first verse, "Not everything lasts forever." So, to Blackjacks everywhere, I hope your grieving period isn't too hard. We will miss having all four girls together forever, but at least we have this song as a final reminder of the beautiful songs — both pop and ballad — that they've released since their debut in 2009. Goodbye, 2NE1. You won't be forgotten.
–Kushal
"Love & Affection" by Seohyun (Released Jan. 17)
Of all the songs on her sultry Don't Say No album, the showstopper is Seohyun's "Love & Affection." It's the shortest track, but also the one with the most distinct sound: building rock instrumentals mesh with playful synths and electronic beats collide to create a playful cacophony of sounds. The track is dominated by Seohyun's strong vocals as she express "I hate your love, love & affection!" before adding in a few vocal trills and whistled "oooh ooohs." Even though it hasn't received as warm of a welcome as some other songs on the album (like the jazzy, but slightly boring, "Bad Love"), "Love & Affection" isn't just by chance a great electropop song: along with lyrics written by Seohyun, it was co-written by Fredrik Häggstam, who co-wrote the Chainsmokers' recent hit "Paris," Red Velvet's addicting "Ice Cream Cake," and TVXQ's "Blink." While it may not be to everyone's taste, there are few flaws in "Love & Affection," other than the obvious matter that it is far too short.
— Tamar
---
"Meow Meow" by CLC (Released Jan. 17)
"Close your eyes, So that I can breathe, And pretend we have something"
Much has been said about CLC's recent transformation into the new 4minute and it is sad to see them completely copy their sister group but more 4minute is never a bad thing. Their album "Crystyle" is a strong tight mini and I've been really enjoying their live promotions for lead single "Hobgoblin." "Meow Meow" is the best of the lot though, a trop house cut about the arrogant young girls' frustration with hesitant boys. It's not a frustrated song though: the synths replicate relaxed steel drums. They're prominent but remain languid and laid back. Elkie's shrill pronouncement of being Harley Quinn and Yeeun's continued Hyuna impersonation (she even goes as far as making a "Roll Deep" reference) add some great dynamics to the vocals. Even when becoming another group, CLC are still great.
–Joe
---
---
"Downpour" by I.O.I (Released Jan. 18)
In this tragic week of final releases, popular girl group I.O.I released their last song together along with a heartbreaking music video showing the formation of the group and their various experiences over the past year. Written by Seventeen's Woozi, this emotional ballad was a perfect sendoff for this temporary group since it gave them the chance to show off their vocals as well as express their earnest feelings for the unfortunate disbandment. With the use of the simple and effective metaphor of rain to represent both difficulties and tears, "Downpour" is a sad but an extremely encouraging song, with lyrics such as "It's alright, this shower is going to pass quickly" and "We shall smile again and be together," promising fans that this won't be the last they would see of these girls. Indeed it wouldn't, since many of the members are already in new girl groups or are debuting solo in the near future. All good things really do come to an end but fortunately for fans, I.O.I provided a wonderful platform for the members to start their individual careers and they have bright futures ahead of them.
–Anna
Which song was your favorite? Share your thoughts in the comment section below and be sure to subscribe to the site and follow us on Facebook, Twitter, Instagram, and Tumblr to keep up with all of our posts.
https://kultscene.com/wp-content/uploads/2017/01/K-POP-5.jpg
768
1024
KultScene
http://kultscene.com/wp-content/uploads/2018/02/KULTSCENE-LOGO-2018-TRANSPARENT-RED.png
KultScene
2017-01-22 20:24:50
2017-01-23 06:08:47
Weekly K-pop Faves: Jan. 16-22