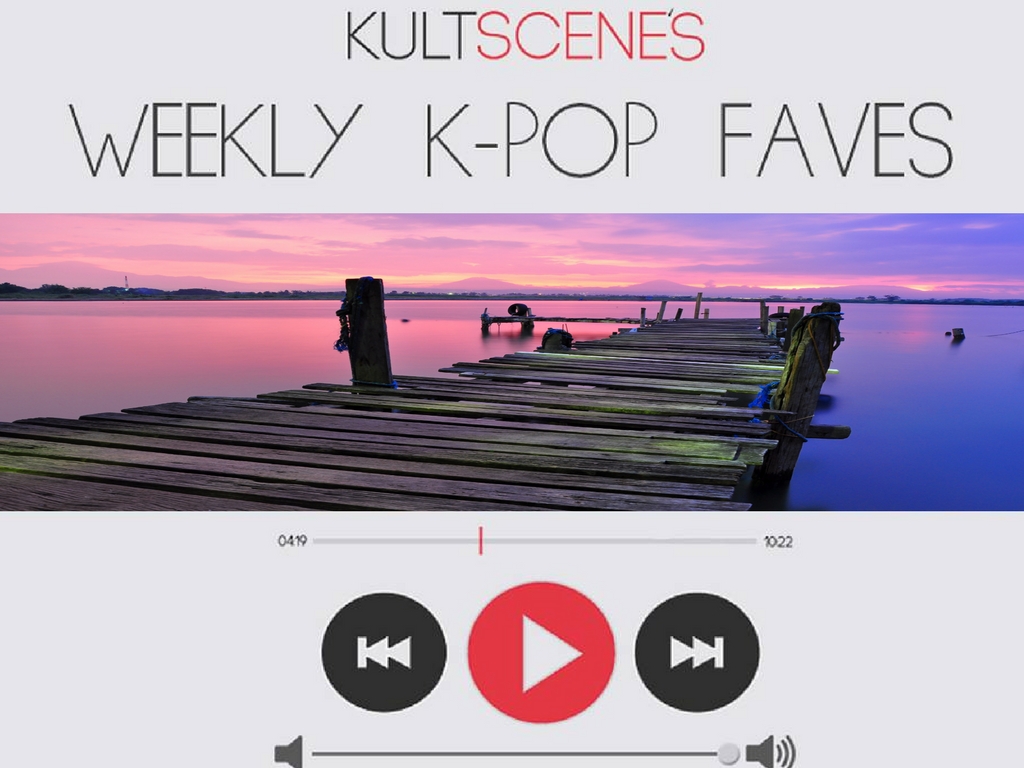 Each week, the KultScene crew gets together and talks which K-pop songs released the past week caught our attention. The last week of February saw a lot of good releases, but we focused this week's playlist on boy band Victon, a B-side from the first LP from Girls' Generation's Taeyeon, and a hip hop collab between LIVE and DEAN.
"Eyez Eyez" by VICTON (Released Mar. 2)
Despite being all quite similar, the new generation of boy groups are quite good at delivering classic K-pop sounding tracks. VICTON's "Eyez Eyez" is one of the best examples. Pairing the synths of Sweetune with dripping dub reminiscent of Nu'est at their best, "Eyez Eyez" is dramatic in the ways that only K-pop boy groups can be. The developing mix of synths and dub carries this drama throughout, however, never steering into the realm of silliness. Especially in the pre-chorus, it kicks into overdrive with vocals pushing the music to keep up. It has no trouble as the song climbs to an epic plateau where a chorus can naturally occur. Producers BeomXNang have worked with VICTON on all their singles so far, improving each time. VICTON lack in distinctive qualities but compared to other boy groups right now, few can compete in terms of consistency.
— Joe
---
"Cover Up" by Taeyeon (Released Feb. 28)
With its light-hearted tropical beats and Taeyeon's brightly effusive deliver of the lovestruck lyrics, the sweet "Cover Up" is a standout from Taeyeon's My Voice album. It's quite honestly like a burst of fresh air on the album after "Fine," the more melancholic opening track. "Cover Up" seems like a more positive, saccharine spin on the the electro-pop feel Taeyeon pursued on last year's "Why," although altogether more of a feel good song. Practically incessant in its cheeriness and cool, romantic tone, "Cover Up" seems more like a song suited for the start of spring than at the end of the winter (although I guess those are the same thing?), but regardless of its release date I am very, very happy and would love to hear this spritely version of Taeyeon more often.
— Tamar
"Know Me (feat. DEAN)" by LIVE (Released Mar 1)
I honestly don't know who LIVE is, but he's got a new song out with none other than DEAN, and well, here we are. In "Know Me," DEAN doesn't just lend his velvety vocals and falsettos, but actually talk raps and he absolutely killed it. MORE OF THIS PLEASE! The song itself goes on a roller coaster, going from fast-paced, fire spitting bars to a more mellow lullaby. And it's just not DEAN who makes the song amazing, but LIVE's rapping is pretty dope. I may not had known him before, but as the lyrics say, now I do.
— Alexis
What was your favorite song of the week? Share your thoughts in the comment section below and be sure to subscribe to the site and follow us on
Facebook
,
Twitter
,
Instagram
, and
Tumblr
to keep up with all of our posts.
https://kultscene.com/wp-content/uploads/2017/03/K-POP-7.jpg
768
1024
KultScene
http://kultscene.com/wp-content/uploads/2018/02/KULTSCENE-LOGO-2018-TRANSPARENT-RED.png
KultScene
2017-03-05 19:18:24
2017-03-05 19:18:25
Weekly K-Pop Faves Feb 27-March 5