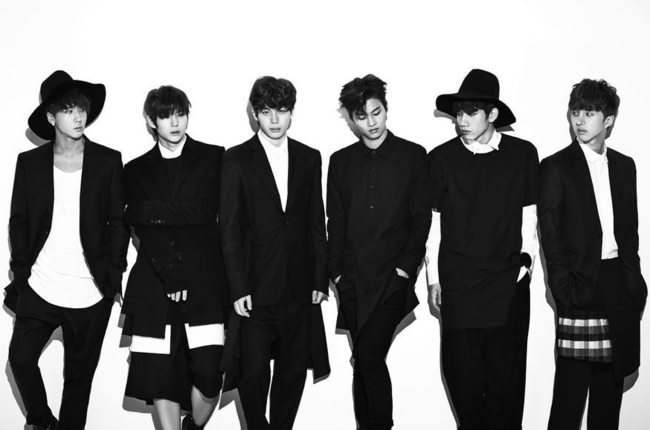 Last month at KultScene we kicked off our second annual fantasy versus reality playlist for KCON LA. In this article, we'll discuss what songs we would like to see be performed at KCON's first year on the East coast, which will be a one day event on August 8th at the Prudential Center in Newark, New Jersey.
1. Girls' Generation
Fantasy: Since their debut, we've been so used to seeing Girls' Generation perform all these fabulous dance numbers, "Genie" and "Run Devil Run", so it's been rare to see them take things down a few notches and perform songs that are a little more personal. It'd be interesting to hear how "Forever", which is a love ballad, would sound like it suits the Girls' perfectly now versus when this song first came out, prior to several of the members going public with their new relationships.
Reality: "Party" which is the first song off of their soon to be released full album will probably be the starting song for their stage at KCON NJ. The girls are also set to release two other title tracks within the month, "Lion Heart" and "You Think," which means there's a high chance that one of these two songs will also be performed. And what's a Girls' Generation stage without the song that started it all? "Gee" will likely be their closing number.
Also expect: "Oh!" and "The Boys".
---
---
2. VIXX
Fantasy: "Light Me Up" is a bit out of the norm for VIXX, considering it's more on the hip-hop side versus their usual preppy and upbeat songs. The song wouldn't require much choreography; rather it'd just be the boys' simply free styling and jamming out with one another.
Reality: With similar songs like "On and On" and "Hyde", "Voodoo Doll" was the song that gave them their first win on a music show. Although the concept is a total 360 from the cute and dorky concept that they debuted with, you can't blame these guys if they want to perform the song that gave them one of the most glorious moments in their careers.
Also expect: "Error" and "G.R.8.U".
3. TEEN TOP
Fantasy: TEEN TOP's known for their fancy footwork and synchronized choreography but it'd be nice to see them slow things down a bit and perform one of their more tranquil songs. Not only is "Angel" the name of their fan club but it's also the name of a song dedicated to their beloved fans. With this medium tempo ballad, they'll be able to capture and move a lot of hearts in the audience.
Reality: With all the love that their latest song "Ah-Ah" has been receiving, it's without a doubt that you'll be seeing them perform this. It'll be the song that get's the crowd pumped and jumping!
Also expect: "Rocking" and "No Perfume On You".
---
---
4. AOA
Fantasy: Rather than putting on the typical girl group dance performance, we'd like to see AOA Black, AOA's subunit, which consists of members who specialize in playing instruments put on a live acoustic version of "MOYA", a cheerful love song and "Without You", a dark and heartbreaking song.
Reality: The girls have kind of taken a step backwards in their concepts, going from the classy, mysterious and sexy concepts, to the cute and flirty schoolgirl. Their most recent comeback, "Heart Attack" has been all the rave lately, especially from the AOA fan boys!
Also expect: "Miniskirt" and "Short Hair".
Although it's a smaller group of performers for KCON NJ, the chances of each artist performing a longer set (more than the usual three songs) are a lot higher, therefore those who will be attending the New Jersey show should get excited!
Will this be your first KCON? Who are you looking forward to seeing? Share your thoughts in the comment section below and be sure to subscribe to the site and follow us on Facebook, Twitter, Instagram, and Tumblr to keep up with all of our posts.
https://kultscene.com/wp-content/uploads/2015/07/vixx_kpop2014d_650-430.png
430
650
Tam Huynh
http://kultscene.com/wp-content/uploads/2018/02/KULTSCENE-LOGO-2018-TRANSPARENT-RED.png
Tam Huynh
2015-07-14 10:45:27
2015-07-14 10:45:27
Fantasy Vs. Reality Performances To See At KCON NY 2015