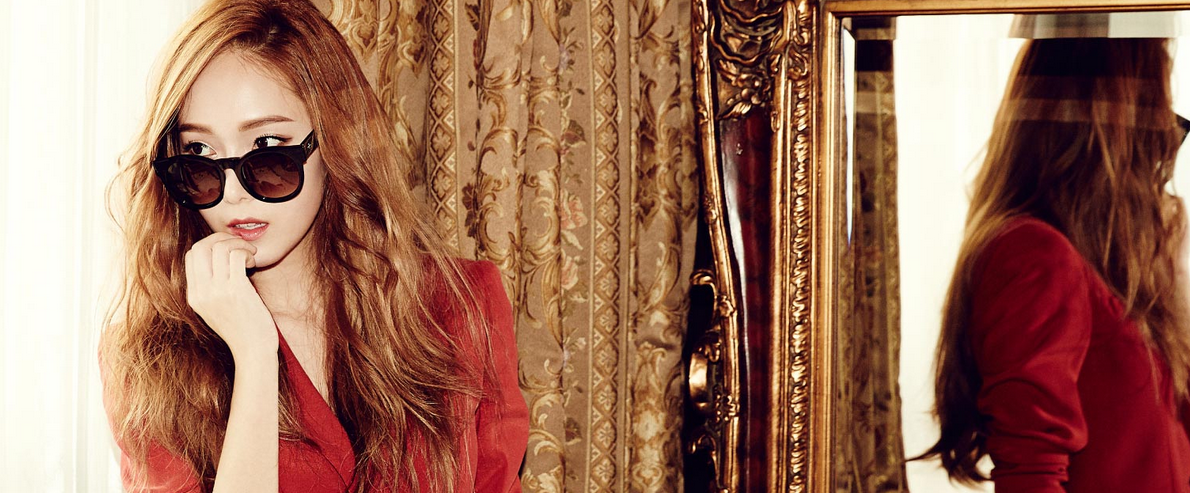 Let me tell you something before getting into anything else: We've been here before and we can get through it. But can Girls' Generation?
A member leaving one of the biggest idol groups in K-Pop? Fans going crazy? Support the member's decision? Protest their selfishness? Is the company lying? Who is telling the truth? Are the members upset? What's going on??
First off, K-Pop is a business. Both fans and idols delude themselves into believing the lies of the industry, but, at the end of the day, idols are employees of companies. And, if an employee has a disagreement with a company about what sort of work he or should be doing, they often leave or asked to leave the company.
Girls' Generation's Jessica is currently embroiled in just that situation. Fans might be angry, hurt, upset, confused, and any other synonym for "what the eff?" But Jessica clearly started a fashion brand, Blanc, and SM Entertainment reacted in a certain way. Jessica released her own statement saying that the other members decided to force her out of the group, but that surely wasn't an easy decision to make– the members were in tears at their latest performance. As outside observers, we may never know the entire truth from both sides.
So what does this mean? It means that Girls' Generation's tightly wound image is starting to break apart. Does that mean that it will completely unravel? Maybe yes, maybe no.
There are three paths for a group when a member leaves: continuing on without them, replacing them, or falling apart. SM Entertainment tends to opt out of replacing members, and isn't a company that just lets it groups disappear when there are still viable members. TVXQ, Super Junior, and The TRAX all showed that SM's management style is to keep going ahead with what it has rather than trying to do something new.
Girls' Generation (and this applies to f(x) as well but that is for another discussion,) is likely to keep promoting as a girl group with eight members, as SM Entertainment has already said. However, unlike TVXQ, Super Junior, and The TRAX, where members left the group to pursue their own careers willingly, Jessica's situation is different. From her point of view, Jessica was kicked out by the other members because her personal desires didn't fit in with the group's, which may show the fragile ties keeping Girls' Generation together.
The lifespan of girl groups are much shorter than male idol groups. Looking at all of the first generation groups that are making a comeback –SHINHWA, g.o.d, Fly To The Sky –they're all males. Girl groups by definition are meant to be youthful- girls, not women. Girls' Generation's name has come under fire for several years now, as the members of the girl group got older. The group's concept has also not changed so much, varying from cute to sexy but still maintaining the image of youthful, spunky young ladies. Soshi's songs have shown change and maturity, but as a whole, the group hasn't quite morphed from girls into adults.
Jessica's departure highlights the problem, because it is all happening due to her desire to have a more serious, adult, career and personal life. The other mature groups at SM (TVXQ, Super Junior, The TRAX) all have members who do something other than their activities as group members. Girls' Generation has a few members who have done so (YoonA and Sooyoung act, Sunny DJs, Taeyeon and Seohyun sing solo songs, etc.), but none of them really are able to stand on their own two feet as anything other than a Girls' Generation member doing some other activity.
A member leaving doesn't mean a death sentence for a group, even one as cohesive as Girls' Generation. But it could hint to the fact that Girls' Generation's concept is unstable, and unless SM Entertainment reconsiders the fact that the members are women and not girls, more members are going to search for more fulfilling, more problematic "secondary" activities. If SM doesn't want to lose its most prominent girl group, it had better think fast.
What do you think? Is Girls' Generation's future at stake? Is Jessica in the wrong? We'd love to hear you thoughts on the subject, and don't forget to follow us on Facebook, Twitter, Instagram, Tumblr, and Bloglovin' so you can keep up with all our posts.
https://kultscene.com/wp-content/uploads/2014/10/Screen-shot-2014-10-01-at-5.24.28-PM.png
493
1190
Tamar Herman
http://kultscene.com/wp-content/uploads/2018/02/KULTSCENE-LOGO-2018-TRANSPARENT-RED.png
Tamar Herman
2014-10-01 17:20:06
2014-10-01 17:20:06
Let's Discuss: Jessica's Departure & Girls' Generation's Future